South Africa Facts from A to Z 
Part 1
Here you will find the most requested basic South Africa facts to help you to get relevant information on the country.
Why Cape Town???
South Africa from A to Z
Air Travel: More than 70 national and international airlines offer flights to South Africa. How to get the cheapest flights, book a reliable airport transfer service and much more, read our special page here.
Animals: South Africa's Big Five are world renowned and going on safari is certainly one of the main visitor attractions when visiting or living in South Africa. There are many game reserves also close to Cape Town, where one can see the amazing wildlife the country offers. Ostriches, baboons, penguins, antelopes, zebras are everywhere and if you are lucky you might also catch a glimpse at some of the Big Five or the majestic giraffes. Read about great wildlife viewing opportunities near Cape Town here.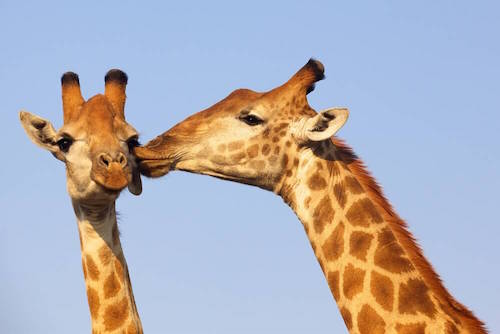 There are several game reserves near Cape Town. Find our safari tips and game reserve guide here.
Banking: Local banks offer a wide variety of services to their customers. Cash, electronic transfers or bank or credit cards are the main forms of payment. Cash machines (ATM) are often linked to an international network of major credit card systems and enable holders of foreign credit cards to draw cash up to a certain limit. Foreign exchange bureaus are located in major shopping centres as well as at airports and stations. Traveller's cheques have to be exchanged for cash as they are not accepted for payment in local stores. Read more about Banking here.
Read our free South Africa Business Guide
Business Hours: Most businesses and shops are usually open from 8h30 to 17h00 from Monday to Friday. Stores in bigger shopping centres are usually open seven days a week with extended shopping hours. Banks and post offices are open also on Saturday morning, usually between 8h30 and 11h30. Find our Business Guide here.
Climate: The South African summers are mostly sunny and hot throughout the country, while the winters are generally mild during the day. Climatic conditions, however, vary according to the seasons and location. Day temperatures rarely fall below 15 °C/59 °F even in winter. In the south-west, a mild Mediterranean climate prevails. Most regions receive summer rainfall (except the Western Cape). Read more here.
Currency: The South African rand (ZAR) is the official currency. One rand equals 100 cents. The South African rand is on par with the Namibian dollar. Read more.
Customs: Personal effects and used household goods for personal use can be imported duty-free when in possession of a valid South African residency permit. The following goods are prohibited from import: habit-forming drugs, poisons, military weapons, explosives and fireworks, counterfeit goods and cigarettes if more than 1000 or 2kg. Restrictions apply to various other items, among them plants and vegetables, animals, coins and certain types of medicine. More info.
Read our Driving Tips here
More South Africa Facts
Driving: Getting your own transport is highly recommended, as reliable public transport is not widely available in many areas. Road signage is usually good and usually in English. You need a valid driver's licence, such as an International Driver's Licence or a foreign national driver's licence, provided it is in English and has a photograph of the holder.  Car rental is often available only to drivers aged 21 years or older. Sometimes a young driver's fee for drivers under 25 years is added to the rental costs. Find our Car Rental tips here.
Eating Out: Opening Times vary greatly. While many restaurants are open only for lunch and dinner and close in between mealtimes, several chain coffee shops and restaurants are open throughout the day. The evening meal is usually eaten fairly early, usually between 18h00 and 20h00. Most restaurants accept credit and debit cards issued by both domestic and foreign banks. Tipping is voluntary, but customary 10-15% are added for good service. South Africa food facts & FAQs here.
Economy: With an abundant supply of natural resources, a well-established financial sector and well-developed infrastructure, South Africa is both the leading business region in Africa and one of the leading emerging markets in the world. South Africa is the number one producer of platinum, manganese and ferrochrome and the third largest producer of gold after China and Australia. The service industry plays a dominant role in the economy with strong tourism and communication sectors. Read about the newest 2017 economy figures here.
Electricity: The power supply is 220/240V single phase, 50-cycle alternating current. You need plugs with three round pins. European-style sockets for plugs with two small round pins are often available in bathrooms.
Emergency Numbers: Take note of the following South Africa Emergency Numbers:


Emergency Call Centre: 107

Police, Fire, Ambulance: 112

Emergency Number: Police 10111

Emergency Number: Ambulance 10177
More South Africa Facts...
Food: The vast array of foodstuffs, from freshly caught seafood and fresh beef or ostrich meat to renowned lamb and game meats such as kudu or springbok are available. The South African cuisine caters for every taste. South Africa has adopted international food standards and also halaal and kosher food items are widely available. Vegetarians and vegans can find many a culinary treat in the local cuisine too due to the abundance of locally grown fruit and vegetables.
Government: South Africa is a constitutional democracy. The head of the state is the president. The South African president is Cyril Ramaphosa since 15 February 2018. He replaced Jacob Gedleyihlekisa Zuma, who resigned after 9 years in government. The majority of the seats in parliament is held by the ANC since the first democratic elections in 1994.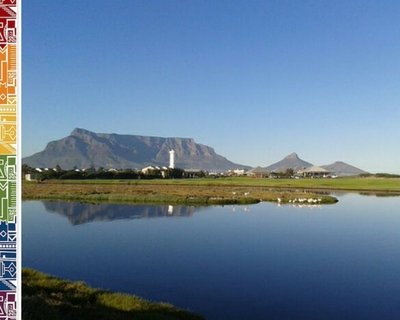 More about finding a home in Cape Town here.
Health: South Africa offers excellent first-class health care services in the private health sector. Private hospitals are modern and well equipped. Private healthcare costs are comparably low and medical tourism is booming. A private hospital plan and basic health care cover are compulsory for non-residents. Read more about health care here.
Housing: A wide range of housing options is available in South Africa. Investigate the various suburbs as well as the infrastructure, amenities and transport structures, of the area. Living in a gated estate is not necessary in many places. Get in contact with various rental or estate agents to find your new home. Tenants and buyers usually do not pay the agent's commission as the landlord or seller is responsible to pay their fees. More South Africa facts on Housing here.
Immigration: When you go to South Africa you need a valid permit or visa. Holidaymakers coming from a visa-exempt country, will get their visitor permit at the point of entry, such as at the airport or road border control post. When you plan to move to South Africa, you need to apply for the respective visa (i.e. for work, business or study purposes) in your home country. Contact a South African embassy or a consulate in your current country of residence. You will find a listing of SA foreign missions here. Make sure you know about the travel requirements when travelling with children to/from South Africa: Read more here.
Click here to go to our South Africa Facts from L to Z

---
If you are interested in South Africa Facts in more in-depth and look for well-researched, up-to-date information and more South Africa facts and insights: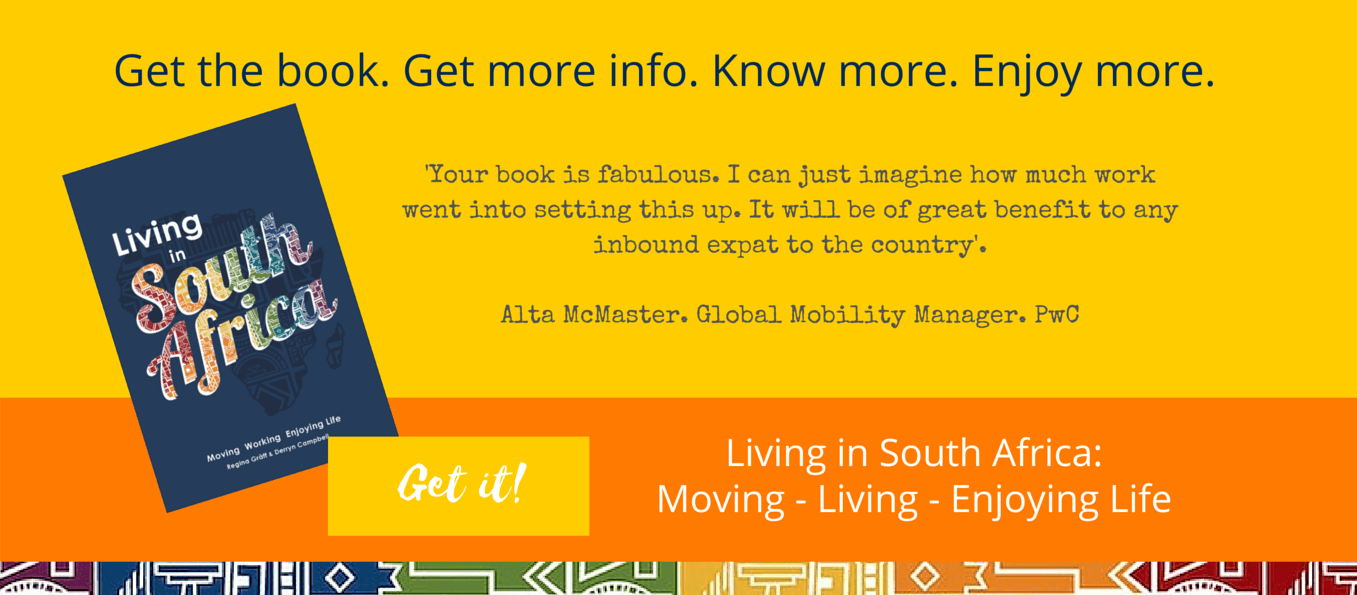 Popular South Africa facts and insights
Get regular updates, more South Africa facts and insights also in our free newsletter. Simply subscribe here and you'll get the next edition...