Cape Town Safari Tips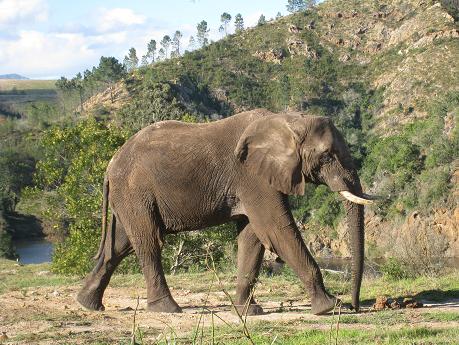 Elephant at Garden Route Game Park
Our Cape Town Safari Tips will give you plenty of useful tips and advice when planning to go on safari in South Africa. Here you will also find great places to enjoy game drives near Cape Town.
The best game drives and safari lodges near Cape Town
In South Africa you can explore the magnificent wildlife and join game viewing opportunities many nature reserves and game parks. In South Africa's national parks, you can either take a self-drive tours with maps provided to you at the entrance gate or you can take a guided tour with one of the local tour companies who know where and when its best to spot the animals in the wild. For safari newbies, I would advice to either book a game viewing tour with an experienced ranger in one of the national parks or to arrange a visit to a private game reserve such as Aquila or Inverdoorn which both are close enough to Cape Town for a weekend trip. 
Going on safari - visiting game reserves and viewing the South African wildlife in national parks further afield such as Kruegerpark, Marakele National Park or Madikwe National Park - is certainly one of the most popular holiday and outdoor activities, when living in South Africa. Long weekends are used for enjoying the outdoors and game drives in private game reserves near Cape Town are sought after especially during peak holiday times. So be prepared and book as early as possible to avoid disappointment!
 Safari and Game Drives near Cape Town
During our stay in South Africa we have already enjoyed some great stays at various game reserves in several parts of this beautiful country. Here are the best safari tips for your game drives around Cape Town and the Western Cape. Let's start with a map with the location of the game reserves we list below: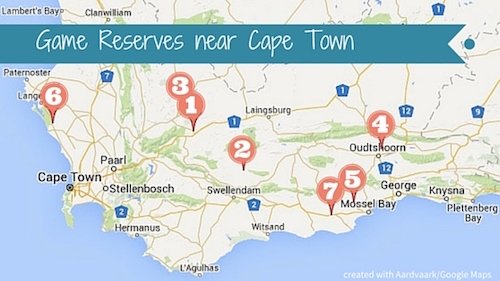 1. Aquila Safari

Only two hours from Cape Town, this game lodge offers Big Five viewing to its visitors in a stunning landscape. Aquila Game Reserve offers game drives, safaris on horseback and quad biking tours. Certainly one of the best day trips when only a short time in Cape Town, it offers a fabulous range of activities "in the wild" for the whole family. Find out more here 
2. Sanbona Wildlife Reserve near Montague
A leisurely three and a half hour drive through stunning Western Cape landscape leads you to this wilderness retreat in the Breede River Valley. Big Five safari trips coupled with relaxing time in the spa, what could you wish for more? Check out their website
3. Inverdoorn Game Reserve near Ceres
Three hour drive past the valley of Ceres brings you to the luxury game reserve which have more than 1,200 animals including giraffes, zebras, cheetahs, various antelopes, buffalos and a rhino. Although not all of the Big Five, but a visit to the Western Cape Cheetah Conservation is something not to miss. More Info
4. Buffelsdrift Game Lodge near Oudtshoorn
A mere four hour drive the ranch is a bit further away, but can be combined with a trip to the lovely seaside town of Mossel Bay. They have elephants, giraffes, antelopes, a hippo and a wide range of birdlife on the farm. They also offer elephant walks and rides, or enjoy a safari on horseback around this private game reserve. The nearby Cango Caves nearby are another great attraction when in the area. More on their website
5. Gondwana Private Game Reserve
Another private safari reserve which is located near Mossel Bay at the heart of the Garden Route. There are all the Big Five to sight and the luxury family accommodation for families will make you want to stay for a longer break. During your stay you can take part in their award-winning eco-programme. This is a great place to stay for an inspiring safari holiday. More on their website
6. Buffelsfontein Game and Nature Reserve
A short one hour drive on the R27 north of Cape Town lies Buffesfontein. Lion, cheetah, buffalo and giraffe are among the many wild animals you can spot on game drives. Day trips with game drive and meals are available and a 4x4 drive and bushcamp is available for the more adventurous traveller. Check out their website 
7. Garden Route Game Lodge
Big five viewing at this private game reserve on the Garden Route is popular with travellers visiting the lodge as stop over when holidaying in the Garden Route. A five hour drive brings you to this wildlife reserve which offers safari experiences with experienced rangers for the whole family. They offer many exciting activities for children like bush walks and game drives for kids while you can enjoy game drives with your own ranger. More here 
More great Cape Town Safari Tips

From our trip to the Kruegerpark
Cape Town Safari Tips 1: Get a Wild Card 

If you want to explore the South African national parks the Wildcard will come very handy when visiting South African National Parks and Reserves (SANParks)during your stay. With a Wildcard, which is the loyalty program of the SANparks, you will gain free entry for many game reserves nationwide. With a residency permit you get a reduced rate, while international visitors have to pay the highest rates, but the card is of real good value if you use it for six visits already.
Around Cape Town you can get free entry at Boulders - which is THE "Penguin Beach" which is located South of the city in Simons Town - and at the Cape of Good Hope as well as in the West Coast National Park. Also good for Table Mountain National Park, although outdoor adventures in these national parks will may not be real safaris by seasoned safari travellers;) More info about the card, rates and availability.
Cape Town Safari Tips 2: Rise early
This especially applies to Kruger park where the gates at the national park open as early as 5.30am in summer. As there is a limit in numbers of day visitors at the various entrances (currently only 500 day visitors are allowed per gate in Kruger Park) you will have to be queuing up at the gates at least 30mins before opening of the gate to get access for the day. We know for sure as Malelane Gate to the Southern Kruger Park already closed at 7am for the day! So ring the National Park or Game Reserve before and ask when they open their gates to day visitors.
Cape Town Safari Tips 3: Take binoculars
For the best game spotting and viewing game in the distance take a good pair of binoculars. Here in Cape Town you can get a variety at Cape Union Mart, Cape Storm and other Outdoor Stores. Make sure they are sturdy though, as you will not have much fun if the thing flaps after a couple of game drives or is scratched by sand easily. So invest in a good protective cover too.
Cape Town Safari Tips 4: Invest in a Field Guide Book
Buy a Field Guide Book at the entrance gates to the game park or nature reserve. National Parks always have some excellent guides and checklists for sale at the park's gates. In good guide books there are lots of explanations about the reserve, the best view points for wildlife viewing and wildlife checklists. And to keep kids busy when there is a more quiet time around lunch time get to the waterholes or birdhides to see the wildlife, kids can colour in and tick animals they have already encountered. In good bookshops or the visitor centers of the National Parks, you will find also other kids' guide books about birds, mammals and vegetation which also come in really handy to keep the little ones entertained.
Cape Town Safari Tips 5: Malaria
If you visit certain parts of South Africa like Kwa-Zulu Natal or the Kruger Park you should take Malaria prophylaxis as precaution especially in the rainy season which is summer in Kruger Park. Always wear light colored long sleeved tops and full length trousers at night and spray yourself with insect repellent. A very efficient one is called "Tabard" which you will get also at outdoors stores in South Africa. The private game reserves in the Western Cape and Eastern Cape are all malaria free.
Cape Town Safari Tips 6: Take lots of water
For a relaxed day of game viewing, which will start quite early and usually last until closing of the gates at around 6pm you should take a picnic basket with drinks and some goodies with you. There are some rest camps in most of the game reserves, where you can find nice restaurants and self-serve coffee shops, but as you are not allowed to get out of your car outside these safe visitor enclosures, you should be prepared to have some snacks and lots of water in your car. 
Images on Cape Town Safari Tips: own images, map from Google/Aarvaark map. Great reading and lots of Cape Town Safari Tips: Safari Diaries written by Rangers in South Africa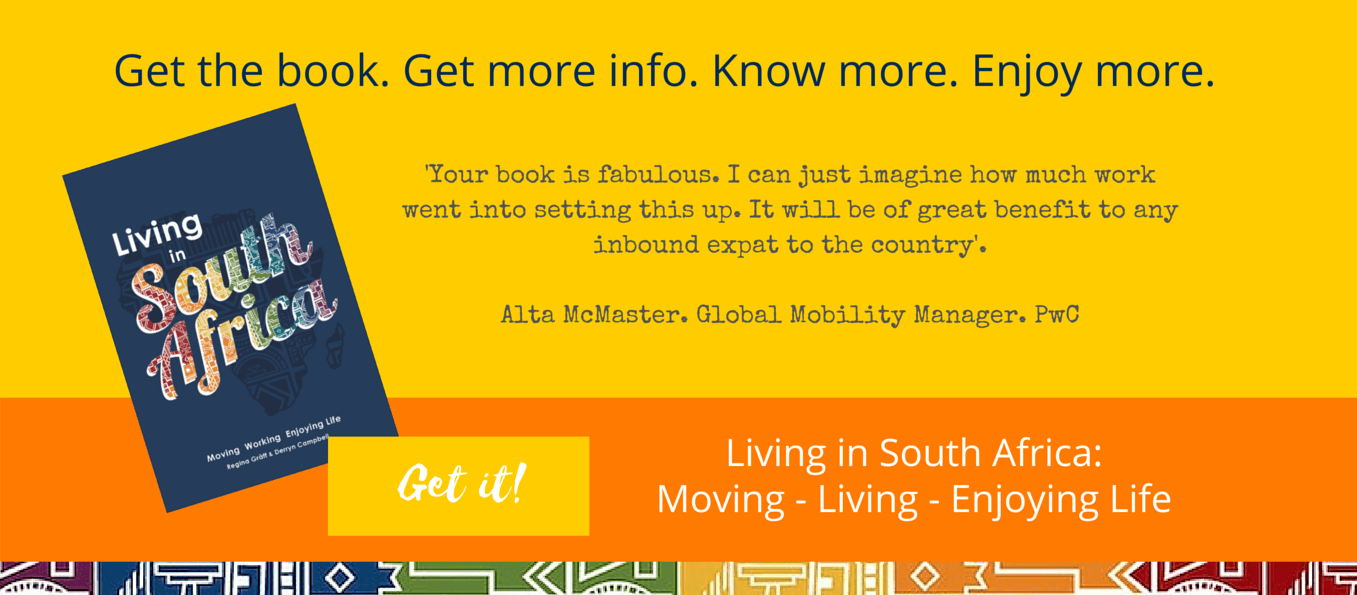 Subscribe to our newsletter. It's free!