Expat Articles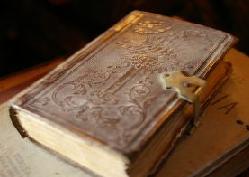 In this new section you will find some interesting expat articles written by ExpatCapeTown Readers or articles relevant for Expats' interests or anybody who likes to read about Southern Africa's history and culture, really. Enjoy!
These articles are meant to give you some more in-depth info and share information about great excursions, history and lifestyle.
Just click on the links below and enjoy reading the articles.
If you want to share some of your experiences or have found some interesting readings, please contact me. Thanks a lot for your help.
Expat Reader: Articles submitted by ExpatCapeTown Readers
History of the Du Toit's Kloof Pass by Andre Martinaglia.
Italian Prisoners of War in South Africa by Andre Martinaglia.
Fascination Kalahari Desert: Pioneering Germans in Namibia by Andre Martinaglia.

Diamond Fever: German Pioneers in Namibia by Andre Martinaglia.
Picture credit: Lola Rodriguez



If you are interested in subscribing to your free copy of the monthly ExpatCapeTown Newsletter, please simply fill in your details here.
No worries, your details will only be used for sending you the newsletter and will not be shared or used for other communication! :)