South Africa Food
What is typical South Africa food? South African cuisine is a melting pot of different cooking styles and food traditions influenced by the many cultures living in the country.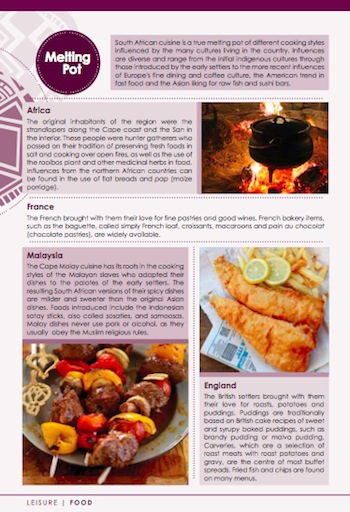 The diverse influences range from the initial indigenous cultures through those introduced by the early settlers to the many recent influences of more recent immigrants and global food trends. Read on our guide to South Africa which foods are typical and what else you can expect from true South African dining experiences. More about South Africa food.
Food Safety Tips, South Africa Food Prices, FAQs & more
South African food and wine standards are high as South Africa adopted the International food standards and there is first class food available in South Africa. South Africans love their braai, or barbecue, and usually food comes at a high standard. Tap water is potable in many regions and hygiene related illnesses are rare due to the high standards local restaurants apply.
Nevertheless food safety is always a sensitive topic when you move to a new country and worry about your daily food intake and nutritional values of local foodstuff. Here we will give some insight regarding food in South Africa and you will find food safety tips too.
Which precautions do I have to take when preparing food?
With food in South Africa do as you would do in every hot climate: 
Wash it - Peel it - Cook it
Some people here might go as far as washing every veggie religiously with mild disinfection liquid but personally we never felt the need for it. Some of our expat friends are so content with the food quality they do not even peel or wash mushrooms before cooking them. Well, our advice is: do as you need to feel comfortable, but usually it is safe enough to wash your fruits and vegetables thoroughly before serving.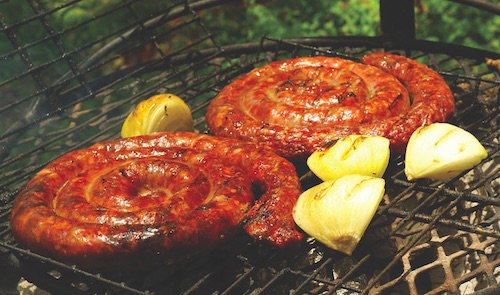 Typical South Africa food: Boerewors on a Braai
Is it safe to eat out or do we have to take special precautions?
Dining out in South Africa is as stress free as can be. Just make sure your food is cooked thoroughly and avoid rare meats or sushi if not in a popular restaurant for these delicatessen. If you are eating a lot of seafood and are eating out a lot, it is recommended to be vaccinated against Hepatitis A which is transmitted through spoilt food and can lead to liver damage. We also suggest to order our drinks without ice and in a can when we are not sure how 'safe' the respective environment is.
Is tap water safe to drink? How is the quality of water?
Water in Cape Town is safe to drink. There are always certain rumors of water scares but the quality of water in Cape Town and many other South African towns and cities is good. However many people prefer to drink bottled spring water or sparkling water, which is widely available too. You will pay around R13 for a 1.5 litre bottle of water. If you have little children or babies we would recommend you use either bottled water or you boil tap water to sterilise it and after cooling, you should store the boiled water in the fridge. Or use a water dispenser. Tap water often has a chlorine taste in South Africa due to water treatment with chlorine which is done as a standard measure to prevent bacterial growth.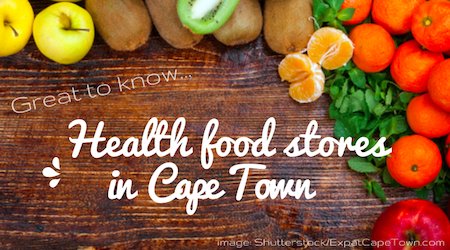 Click to read more about great health food stores
Fruits and vegetable taste so different here, how come?
Many people do not recognize the taste of some food when they taste local fruits or vegetables or even dislike some of their favorite food items. South Africa food grows in different soil and therefore has got a different taste. Nothing wrong with the quality. The taste of local courgettes (zucchini) was something our family had to get used to. It took almost a year to get our taste buds round to accept the new taste.
Can we get organic food in Cape Town? Are there any health food stores?
Fruit and vegetables that are grown organically can be bought at any supermarket and an especially large selection can be found at the local Fruit&Veg city stores which have branches all over the big cities. Farmers markets are often held on the weekends in various suburbs in Cape Town and out of town, most cities and villages in South Africa hold regular weekend markets. Food baskets with organically produced food can often be ordered online and will then be delivered to your door. For health food and health care specific stores please refer to our page here.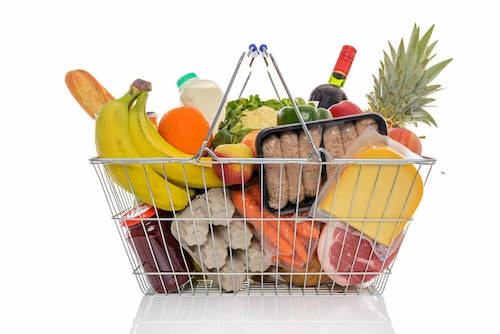 More about food prices and cost of living
What are the South Africa food prices in Cape Town?
The food prices in South Africa are considerably lower than in many other countries overseas. Specialist imported food items however can be very pricy. To get your imported Italian coffee will set you back a small fortune. The Italian Lavazza d'Oro coffee costs over R350 per kilo of coffee beans. Imported cheeses and ham are widely available with the corresponding price tag. You will find many imported goods in the supermarkets or specialist stores of the foreign communities. If you are happy with the local products, you will save quite a bit of money when grocery shopping. To have more insight into the items' actual prices of food to our cost of living pages.
Which fish and seafood is on the green list?
As we all know, South African's oceans are under threat as over 312 million kilograms of seafood are consumed in South Africa every year, over 70% of the locally sourced fish are sardines and hake. The South African Sustainable Seafood Initiative (SASSI) have published a green list for sustainable seafood choices. Appropriate green-listed alternatives when ordering your next fish or seafood meal at the restaurant or go shopping, are listed in this handy SASSI pocket-guide (pdf).
Can I get halaal food in South Africa?
The preparation of halaal food is a large sector in South Africa's food industry. It is widely available as there is a big muslim population in Cape Town. Halaal food is marked and readily available in most supermarkets and all hypermarkets.
Is there kosher food available in Cape Town?
Kosher food is available in Cape Town too. If you are looking for kosher food go to Seapoint as there are many specialist stores in this area. Food which is sold there was prepared in accordance to Jewish law.
What about genetically modified food?
GM food is widely accepted by the South African population. The food standards agency ruled that genetically modified products have to be labeled. Many of our fellow expats, however, voiced their concern about modified ingrediences in South Africa food. So you will have to read the labels of the food products carefully to find out if its ingrediences were modified.
Need more info on South Africa Food and Living in South Africa?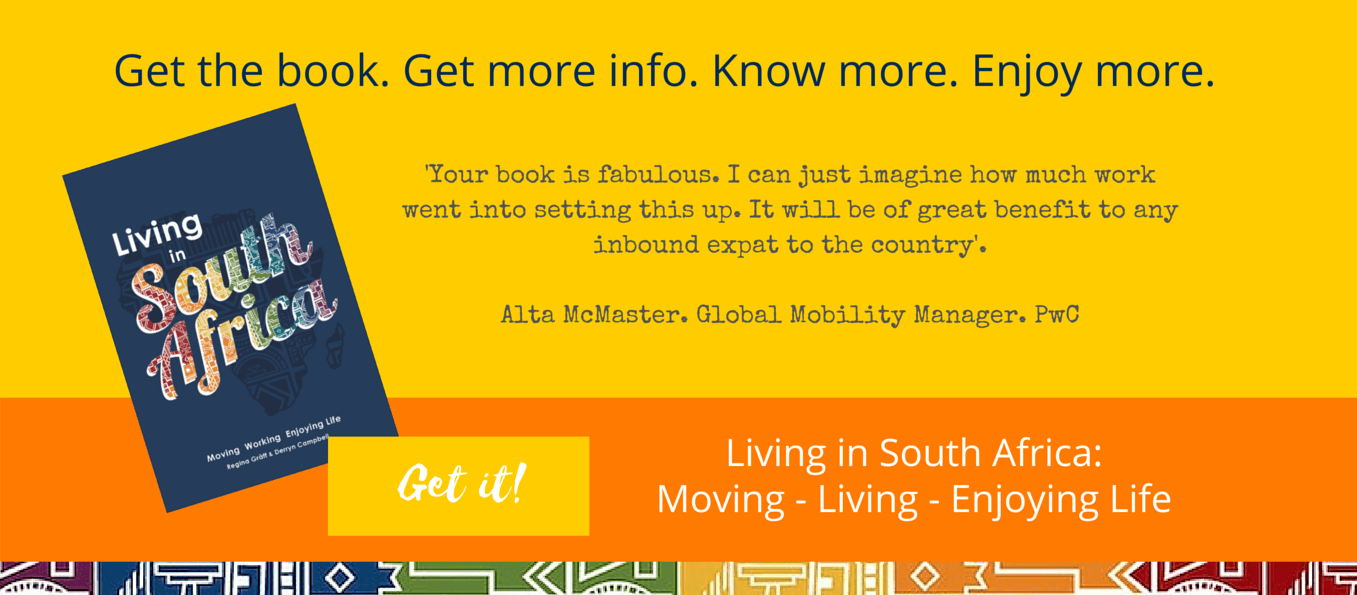 Subscribe to our Newsletter here. It's free!