Cape Town Newspapers
Where you will get your News, Sports, Classifieds & more
This listing of Cape Town newspapers shall help you to be up to date with international and local news.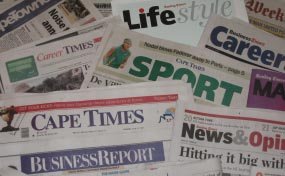 In Cape Town newspapers can be bought at most supermarkets, bookstores and petrol stations and are often sold by street vendors at the robots (traffic lights).

Are you looking for information on the most common and biggest South African newspapers? Then please read my special page here. If you are looking for information about Cape Town life, events, sports and news or you search for job ads and classifieds sections you should certainly check out the local community newspapers. 

The most popular Cape Town Newspapers
Cape Times: This English morning newspaper presents international and local news, opinion pages, lifestyle and entertainment as well as business and sports sections. Cost: R10.10 weekdays. With daily changing supplements: Career Times on Mondays: careers section with general advice and job advertisements, Sports, Drive Times on Tuesdays, Cape Property Times with Property and Rental Section on Wednesdays and Arts, Entertainment and Travel supplements on Fridays. The first edition of this Cape Town newspaper came out in 1876. Circulation is about 32 000 daily with a readership of 215 000 in the Cape Town metro. The Cape Times' mission is "servicing the needs of the up-market reader". (Cape Times readership fact sheet)
Sunday Times: South Africa's biggest Sunday paper is the weekend edition of the Cape Times with a full size colour lifestyle magazine called 'Times Live'. Cost: R23.50. Local news, world news, opinion & analysis, business news, sports, job adverts, classifieds section and property section "Cape Property Guide" complete the picture. The newspaper is distributed all over the country. Digital day passes from as low as R15 as well as other subscription options for print and digital are available.
Cape Argus: Another one of the most popular Cape Town newspapers is this English newspaper which now comes in an morning and afternoon edition. The Cape Argus focuses on local Cape Town news, entertainment and sports news. Cost: R8.10 weekdays. Circulation: 30 000 with a readership of 310 000 in the Cape Town metro, The Cape Argus is a "dynamic city newspaper (…) aimed at middle to upper income groups". (Cape Argus readership fact sheet)
Weekend Argus: Make sure you get informed by this bumper weekend edition. It is the biggest weekly newspaper in the Cape Peninsula with over 235 000 readers. The weekend edition includes: World news, South Africa news, Personal Finance, Travel, Weekend Life and Sport, "The good weekend" supplement – an Cape Town Entertainment guide and the special sections: Auctions, Classifieds and the Cape Property Guide
Cape Property Guide (CPG): This free weekly Western Cape property supplement is "the biggest property guide in the Cape" and was first published in 1992. The 200 pages strong-newspaper insert comes in four parts with parts 1 and 2 for property in and around the Cape Peninsula, part 3 being an A-Z guide and part 4 showing property for sale in the Western Seaboard/Country Living/Century City. 
Die Burger: This is the biggest Afrikaans language daily newspaper in Cape Town. Cost: R 9.10 weekdays. Readership of 339 000 in the Cape Town metro and a circulation of about 47 000.
South African online news platforms | Cape Town newspapers online
And then there are also the various online platforms which is great to get further information on what's going on in Cape Town. Make sure to bookmark:
theSouthAfrican, initially providing information for South African expats in the UK, now one of the biggest news sites in South Africa
ewn, Eye Witness News, news provider also for Cape Town radio news of KFM94.5
CapeTown Newspapers: Weekly Cape Community Newspapers
There are several free weekly Cape Community newspapers distributed to homes in and around Cape Town. The biggest reach among these Cape Town newspapers have the following:
TygerBurger: A weekly newspaper which is distributed in the Northern suburbs and the West Coast area. It is bilingual with articles in English and Afrikaans. There are classifieds sections and job advertisements. It is delivered to homes in the area free of charge on Wednesdays.
People's Post: The TygerBurger's equivalent in the Southern suburbs comes in ten different editions. However, it is mainly distributed Claremont and Rondebosch on Tuesdays and is also available free of charge.
Southern Tatler: This is another one of the free weekly Cape Town newspapers for the Southern suburbs and has also got a classifieds section.
Constantiaberg Bulletin: The Bulletin is distributed Thursdays in the Southern suburbs around Wynberg, Constantia up to Westlake and has a classified section. Free
Tabletalk: You will get this free weekly newspaper with classifieds sections, which is available free of charge, in the Tableview area.
The CapeTowner: Free weekly Capetown newspaper for the city centre, Waterfront and Robben Island
City Vision: Free of charge weekly community newspaper which is delivered every Friday to households in the townships in the Cape Town area especially in Khayelitsha, Nyanga, Langa and Gugulethu.
City Views: This monthly newspaper about Cape Town communities in the city centre focuses on life in the City Bowl, Tamboerskloof, Gardens up to Sea Point. Free
Further there are the Northern News (in Bellville and the Northern Suburbs), Athlone News, Atlantic Sun (West Coast suburbs), False Bay Echo (in Atlantic Seaboard and City Bowl), Sentinel News (Hout Bay) as well as some others. All are distributed free of charge to the households in the respective areas.  

And for Cape Town Classifieds also refer to:
Cape Ads Classifieds: In this "king of classifieds", a weekly edition, you will find loads of ads by private and commercial advertisers. The print version is available on Thursdays at selected stores, newsagents and petrol stations and from some traffic lights from street vendors. This paper, which includes around 40,000 adverts weekly, is available all over the Western Cape.
JunkMail: This is popular with advertisers as well, there is a print version available in selected stores and at petrol stations as well as an online platform.
Gumtree: South Africa's biggest online platform for private and commercial ads.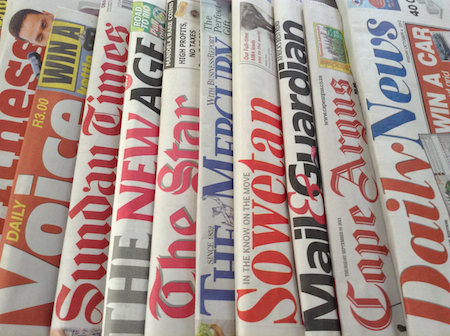 Read more about South African newspapers
Monthly Cape Town magazines
Various free Cape Town magazines are distributed in shopping centres or selected stores. Among these are:
Get it! focuses on community affairs and is a glossy lifestyle magazine. It has a readership of about 90 000 and a circulation of 30 000. 
BayMag is another glossy lifestyle magazine that is published monthly since 2006. Wit lots of ads and lifestyle info. It is distributed to about 15 000 homes along the Atlantic Seaboard and the Southern suburbs
Need more info on Living in South Africa, get our expat guide book: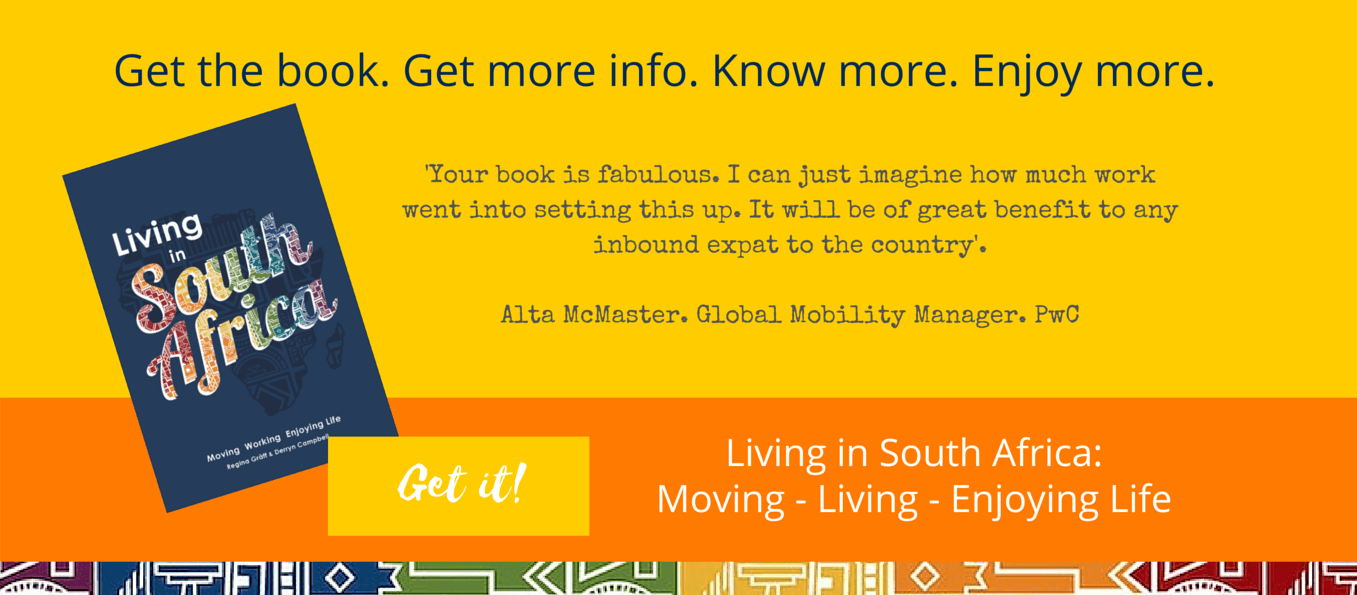 Jul 04, 23 07:28 AM

Cape Town Safari Tips: The best game drives near Cape Town and what you should know when going on safari in South Africa

Jun 14, 23 06:57 AM

Expat's Guide to the Cape Town Emergency Numbers and Emergency Helplines

Jun 14, 23 06:00 AM

Our South Africa Health Facts includes info and resources on recommended vaccinations, covid-19 and malaria in South Africa.


Return from Cape Town newspapers to ExpatCapeTown