Travel to South Africa with Children
Must Read! - Immigration Regulations for Travel with Kids to South Africa

Travel to South Africa | ExpatCapeTown | Last update: 30 July 2021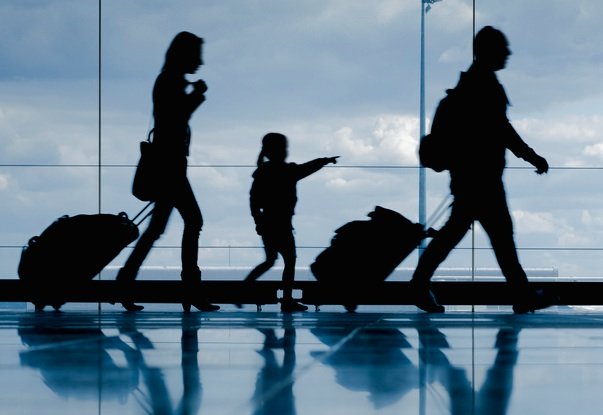 If you travel to South Africa with children under 18 years of age, you must make sure you comply with the South African immigration regulations. The important rulings in regards to carrying an UBC (unabridged birth certificate) when entering or leaving South Africa came into effect already three years ago but now have been uplifted for foreign minors. As of November 2019, an amendment to these rules came into effect. As there is still much insecurity about this issue, please read our recommendations below.
In regards to Covid regulations, masks must be worn in public places also by children aged 6 years and older and PCR tests for entry to South Africa are only required for children older than 5 years. "Children below the age of five years, are exempted from the provisions of subparagraph (3)(b) but must comply with the re-entry requirements set out by the Department of Home Affairs." Please also check with your airline for their requirements.
The regulations initially required parents to produce an unabridged birth certificate in addition to a valid passport when entering or leaving South Africa. These regulations have been lifted for foreigners in an effort to boost tourism numbers. For foreign unaccompanied children and children in care, the same strike requirements still exist!
It is still mandatory, however, for South African citizens to carry the UBC and further documentation should the child travel alone or is only accompanied by one parent or a guardian. 

Travel to South Africa - Travel from South Africa
For more detailed information regarding the new immigration regulations regarding travel to South Africa with Children, please see the Table below:

Travel to South Africa | Accompanied Children
Travel to South Africa | Unaccompanied Children | Children in Care

The new immigration regulations still cause concern for foreign parents travelling with children. As your child's birth certificate may still be asked either by airline or the immigrations officer at border control who is not informed about these changes, make sure to pack the certificate for your travels. This is strongly advised if your child carries a different name than the parents. For single parents travelling with the child make sure to carry a signed letter of permission of the other parent as well.
The new immigration regulations for travels with children state that...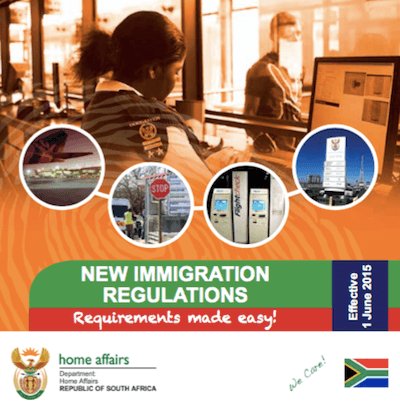 Click to read the DHA brochure
If foreign parents are travelling with their child, parents must produce only a valid passport. South African parents must still travel with the unabridged birth certificate

even if the same name (parents and child) is reflected on all documents!

If only one parent is travelling with a foreign visa-exempt child

, a valid passport suffices. However, a consent in the form of a letter of permission, not necessarily an affidavit from the other registered parent may be required. For South African children, a parental consent affidavit or either a court order granting full parental responsibility and rights or legal guardianship or a death certificate must be produced.

If a person who is not the biological mother or father of the child, travels with a foreign child, a passport suffices, however, for South African children, this person must produce a copy of the child's unabridged birth certificate, a letter of permission or af

fidavit from the parents confirming permission to travel, copies of the passports of the parents or legal guardian and the contact details of the parents or guardian.
If a minor travels to or from South Africa unaccompanied, whether foreign or South African child, the child must always produce: consent from one or both parents or the legal guardian in the form of an affidavit for the child to travel to or from South Africa alone, a letter for the person where the child stays (including name, residential address and contact details), a copy of the identity document of this person and the contact details of the parent/s or legal guardian of the child.
It is strongly advised, that all parents comply with the regulations. For South African citizen travel to and from South Africa without necessary unabridged birth certificate will not be relaxed and it is compulsory to carry the document showing both parents names. Airlines have been enforcing the new regulations strictly and it will be seen how far the regulations will be relaxed further to improve tourism numbers again. Please note that, a child presenting a passport which contains the details of his or her parent or parents is not required to produce a birth certificate/equivalent document.
Be aware that you apply for unabridged birth certificates as soon as possible also for new borns, as such certificates take up to eight weeks if applied for locally. For parents with foreign passports to obtain a birth certificate, you need to apply for the SA unabridged certificate either via your hospital's home affair officer or at the DHA offices. With this certificate you can then apply for an unabridged birth certificate at your local embassy or consulate and also apply for your newborn's passport. Should you need copies of the unabridged foreign birth certificate, please contact your national mission in South Africa.
ExpatCapeTown Recommends:
Reference: