Cost of Living in Cape Town

The cost of living in Cape Town is lower than ever for expats moving to South Africa, especially those enjoying being paid in US dollars, UK pounds and Euros! Albeit reclaiming some of the lost ground, the South African rand is still really low.

Due to the ongoing drought in South Africa, declining investor's confidence, perceived political and social instability and corruption, the rand value has shrunk considerably but recovered during the recent months. The next ranking by the world's big rating agencies Moody's is awaited for the end of March. The economy has recovered too so the GDP was at 3.4% in the fourth quarter of 2017. The South African Reserve Bank left the prime lending rate unchanged at 10.25%. (basis rate for home loans). 

Living Expenses in South Africa 2018
All on a local salary continue to struggle to meet their financial commitments and reduce debt, but for many western foreigners living in South Africa, especially if paid in foreign currency, the living expenses here can hardly take it up with with the living expenses in other big expat cities like London, New York or Paris. The expat's 'cost of living' in Cape Town was already considered to be 66% cheaper than in London/UK, 69% cheaper than in New York/USA and 32% cheaper than Berlin/Germany, according to various statistics published before the rand's 'crash' late last 2015.

In 2017, Mercer ranked Cape Town as 199th and thus among the cheapest cities in the world in their World Wide Cost of Living Survey of 209 cities.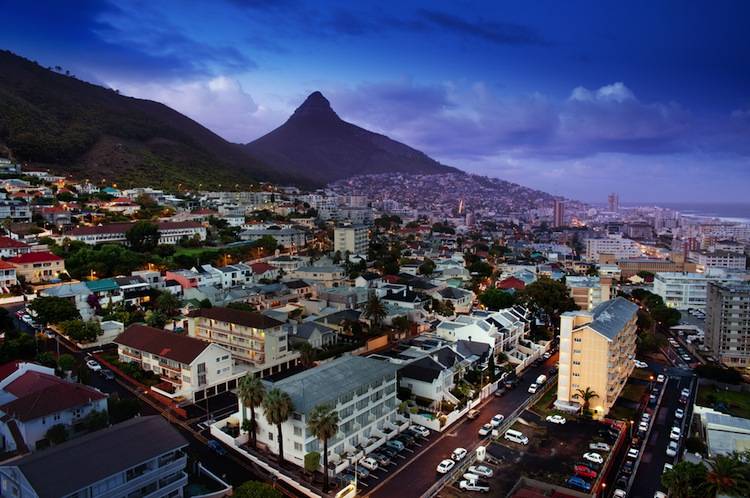 Living in Cape Town: View over the city bowl
For expatriates relocating to South Africa, however, it is important to know, although Mercer's Cost of Living survey ranks Johannesburg closer to the middle field in their latest statistics - Johannesburg ranks 109th out of 209 cities, Cape Town living is in total considered as more expensive than Johannesburg living as the housing costs are so much higher in Cape Town than in Gauteng.
And employees in Johannesburg and Pretoria generally enjoy higher salaries! See more info here.
Regarding the costs for transport, food, clothing, household goods and entertainment, these are currently experiencing 'rate' hikes due to the higher duties imposed with the new budget 2018 - VAT increase and increases of costs involved for importers of international products which are considered luxury goods. Still, you will find living expenses in South African cities are at best comparable with those in Ottawa/Canada, ranking currently 153th, and Winston-Salem/USA, ranking 140th out of 209 countries, and are the 'cheapest' cities in North America. See Mercer for more info on these 2017 cost of living rankings. 
Where to start? What should be in your Cost of Living-Calculation
To calculate your personal cost of living, you need to take into account the following factors:


Read more about shopping in Cape Town
Cost of food items and daily grocery shopping
Cost of clothing, shoes, cosmetics
Cost of housing: rent, mortgage bond, utilities and security
Cost of keeping a car: petrol, insurance
Cost of personal local insurance for your home and its contents
Cost of leisure activities and going out in Cape Town
Cape Town Cost of Living 2018
Read on below what costs a family of four will encounter or how much you will need to expect to pay for average services.

Food prices in South Africa are comparable with or cheaper than in most European or American cities. Cost for local food, white bread, milk etc. is partly subsidised, but imported grocery goods are quite expensive. Often however you might be able to replace them with good quality local products. Expect to pay around R7,000 - R10,000 monthly for a family of four. More on food.
Clothing is lower in price than overseas. You can get even designer wardrobe for half the price you would pay in Rome/Italy or Paris/France. The tricky thing will be more where to source the goods than the price. Importing the goods, i.e. having mail orders imported to South Africa, will be tremendously expensive. Good quality leather shoes always have been on the pricey side with prices comparable with European cities.
Housing prices are comparably low in Cape Town. You can find three bedroom houses for rent (unfurnished) in good housing areas for R25,000/month. Expect however to pay quite a bit more if you prefer to live in a gated estate or want to have a pool or other extras. In areas popular with expats, rent can reach R45,000/three-bedroom house/apartment or even more. More on housing.
Utility prices are soaring at the moment. Council costs (water, waste water and waste collection) amount to roughly R1,000 per month. Over the last years, Capetonians have been confronted with a hefty price rises for electricity, another price increase of about 13% is expected for this July. Also the tariffs for water usages have increased significantly. This means the average four-person-household will have bills around R1,800 per month, with higher rates depending on use of pool, heating, air-conditioning, tumble dryer etc. Monthly payments to a security company for monitoring your alarm system will cost around R550 per month. However, the water savings measures we are following currently, mean also that our electricity costs have been reduced, due to less usage of dishwasher, washing machine and tumble dryer which are the main electricity zappers in our household.
 The fees for the education of your children also have to be taken into account. The fees for private schools are relatively low compared to rates you would have to pay overseas. The average charge will start in the region of R40,000 per child/year. Some prestigious private school however charge much more, around R120,000/school year. More on schools.
Costs for private transport are quite steep. The car prices now are still relatively stable, but new cars come with a hefty price tag compared to prices overseas. Also fuel costs (diesel and petrol) increased with the new fuel levy and petrol in Cape Town now costs around R13 per litre. The prices are very similar at most of the petrol stations in the city and vary only a couple of cents. The petrol and diesel prises are usually only change on a Wednesday after an announced price change! 
This way a full tank for a medium sized car will cost you around R800. Car insurance for a decent city hopper like VW Golf will set you back another R700/month. Insurance for bigger cars are much higher and depend also on the location of registration. Annual car registration is comparatively low. 
Leisure Activities are again relatively cheap and dining out is not as expensive as in many other great places around the world. You can have a delicious meal in a good restaurant with starter, main-course and one decent bottle of wine and after-meal coffees at R1,400 for four persons. Cinema tickets cost usually between R75 and R95 (for 3D-movies), but discounts may apply when using a membership card. Different prices at the different cinema chains. TV licence fees as well as satellite programs packages are amounting to about R600 p.m.
Membership for a gym costs monthly around R800/person with a two-year membership. Children often can join with the parents for a minimal fee such as R150 per year at Virgin Active.
VAT: Value Added Tax will increase to 15% from 1 April 2018
All prices in South Africa include VAT (value added tax) of 14%, this will increase to 15% from 1 April 2018. Excepted are basic foods such as maize, white bread, fruits and vegetables.
For personal items, non-residents, visitors and tourists, can claim VAT refunds at border posts. Read more here.
Sources for Cost of Living Information: City of Cape Town website, Mercer.com Statistics, Expatistan.com, Flyingyak.com
Need more info on Living in Cape Town?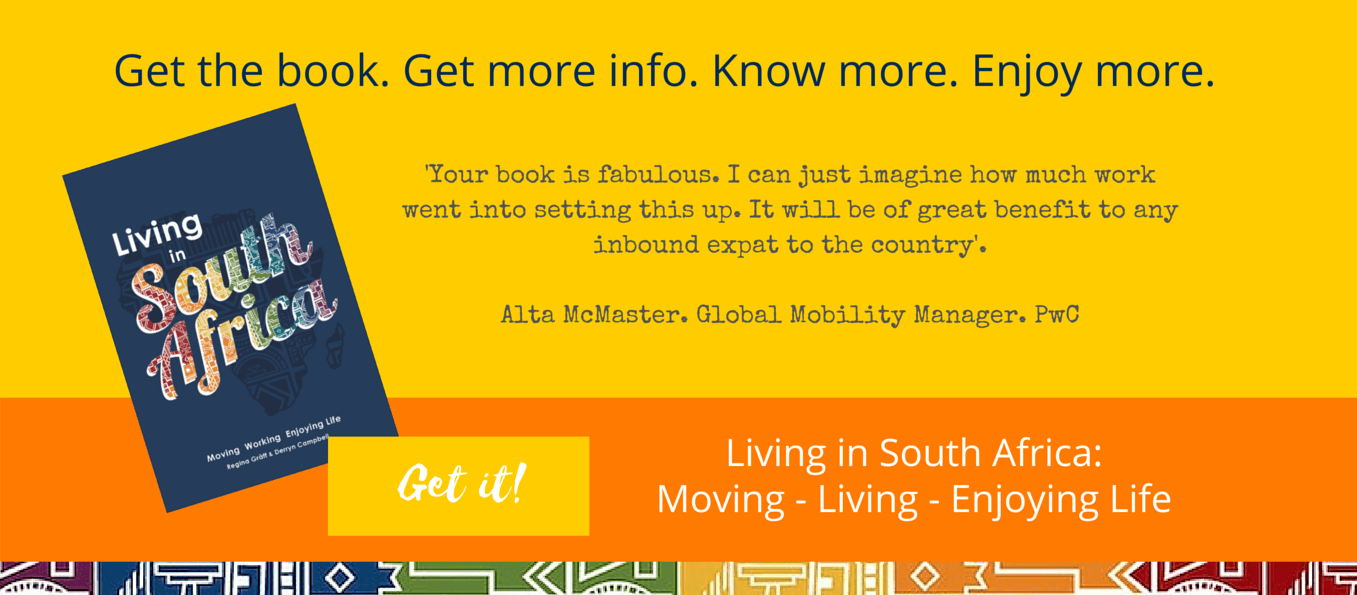 Subscribe to our Newsletter here. It's free!