Banking in South Africa
FAQ and Information: Banking in South Africa for tourists and expatriates
Banking in South Africa made easy with our expat guide! Our money matters section will provide you with answers to the most frequently asked questions by expatriates and tourists. 
| | |
| --- | --- |
| | But first let's start with a quick overview to give you a rough idea about what you'll find in our section: South Africa's banking and economy. |
Banking in South Africa: Who can open an account in South Africa?
In general, only residency-holders are allowed to open an account with a bank. Tourists and temporary residency holders who are only granted accompanying temporary visas without their own work permits will not be allowed to open any cheque account, but they can open a simple transaction account.
For tourists opening an account, take your passport and take your atm receipts if draw/transfer money from your overseas account to prove you are the overseas account holder. You need to pay a small deposit (as little as R50) and once the account is open you are able to withdraw the money with a cash card. The money transferred into the account from overseas however will be blocked until you can prove origins of the money, simply with ATM slips, you need to keep safe and show to the banker. There are however no credit facilities with this type of non-resident account and as mentioned, you need to prove that the money paid in came from your overseas account.
Partners and spouses who are in South Africa on a longterm temporary accompanying visa/visitor visa, can get authorisation to get additional cards from the account of the work visa holder. You need to be aware that often the banks still ask for permission from the main account holder for transactions effected at the branches. You will, however, be able to do online banking and thus be more flexible, if you get authorisation from the account holder. You will not be able to get credit facilities on a partner, or spouse, temporary visa if you are not on a work or business visa yourself too. 
Which are the biggest banking institutions in Cape Town South Africa?
Banking in South Africa is as easily done as in many developed countries overseas. To get an overview of the products and interests these banks offer please refer to their websites. For a more personal information arrange a meeting with a private banker who will get you the basics of banking with this financial institution. On all of the following South Africa banking sites there are also branch locators to find a branch for convenient banking near you. The biggest banking institutions which offer a vast array of financial services in South Africa are: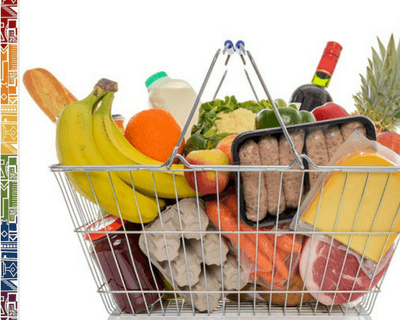 More about Cost of Living in Cape Town
Banking in South Africa - Business Hours:
Most of the banks refer to these standard banking hours. Take note that banks will be closed on Sundays and public holidays. Please refer to the above mentioned websites or call centres should you need assistance.
Monday - Friday: 9h - 15h
Wednesday: 10h - 15h
Saturday: 8.30h – 11.30h
Banking in South Africa FAQs
Where can I draw money after hours?
After-hours-banking in South Africa can be done by using a debit or credit card. You can get cash at ATMs (Automatic Teller Machines) in Shopping Centers or petrol stations and outside the banks' branch offices. Usually all major credit cards are accepted. Often you will be able to make online transfers and get recharge vouchers for your hand phone as well at the banking machines. Please use caution and be aware of your environment, as you should be anywhere else in the world, when drawing money or making transactions with your card at an ATM/bankomat.
Can I use my bank card from overseas?
Most tourists and expatriate banking customers can use bank cards from overseas' banking institutions. With an international credit card you will be able to draw money from ATMs (Automatic Teller Machines) and draw money from your card at the counter of the local banks. Your daily maximum to draw is usually around R2000. Check with your local bank for transaction fees and limits. The local ATMs take credit cards issued by overseas banks as long as they are supported by VISA or MasterCard, American Express, Diners, VISA-Electron or Maestro Cards. Be aware of the transaction charges and fluctuating exchange rates in foreign currency.
How to pay for your shopping: Cash or credit?
In South Africa the most common method of payment is by cash and plastic, i.e. bank cards. Many stores also offer customer cards, which are linked to a credit account. With these store credit cards you can choose which credit i.e. budget and payment methods you prefer. At the cash counter/till you will be asked almost everywhere: "Cash or Credit?" or "Straight or Budget?".
This means actually if you will pay by cash and debit/credit card from your bank ("cash"/"straight") or with the store's credit card ("credit"/"budget"). So in the shopkeeper's terms, when you do not own a store credit card, you will pay cash (even if you use your own bank's credit card). Some chain stores like Dischem and Clicks drugstores as well as Woolworths offer a points program where you will either qualify for discount vouchers or you will support with your payments a charity program like the My School program. But most of these store cards are strictly for rewards and can not be used for payments.
How to pay at the petrol station?
At gas and petrol stations, you can pay cash, with credit card or with a special 'Garage Card', which you can apply for at your local bank when opening an account. This garage card can only be used for payments at petrol stations for gasoline, diesel and petrol as well as other services offered by garages and car wash outlets. This measure was taken in South Africa to counter crime related to credit card fraud.
How can I pay my every day bills, and also utility bills, in South Africa?
A lot of South Africans and expats alike prefer to make payments online and transfer money via internet banking in South Africa. Credit card and debit card payments are accepted for payment in most shops at the shopping centers and restaurants. If you have South African personal cheques they are still accepted by many private people and some businesses in Cape Town. In this case you should have a picture ID as proof of your identity, but be to be sure you should ask ahead receiving any service. You can pay your utilities such as electricity and water or prepaid services via your bank as well as with special apps. For getting information on how to pay your utility bills click here
Investments in South Africa: How safe is my money in South Africa?
The economy in South Africa has not recovered from the global financial crisis and currently struggles to remain their current ratings. Moody's has graded South Africa's credit rating of four big banks in May 2016 to 'Baa2-negative' and S&P and Fitch are currently reviewing their ratings. The banking system, however, is rated as strong and the quality of monetary and fiscal institutions remaining in strength and the Reserve Bank is retaining credibility. The growth performance of the GDP and the potential growth are seen as main reasons for the downgrade. The current inflation index (CPI) lays at 6.0% (July 2016) and is just within the target region of 3-6%.
Currently the South African repo rate is being kept at 7%. For your information, the repo rate which had hiked up to a high of 12% in December 2008 had come down to a 30-year-low of 5.5% since November 2010. Currently the South African repo rate is being kept at 7%. Read more on Banking in South Africa and Money Matters here.
| | | |
| --- | --- | --- |
| | | Like us on Facebook |
Subscribe to our newsletter. It's free!