Living in Cape Town with Kids
Why Cape Town is such a great city for your family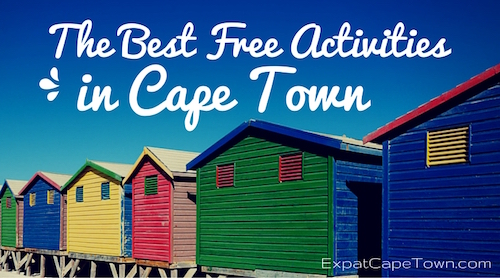 Then you definitely have to read my expat guide on why you should choose living in Cape Town when you have children.  Here I will answer one of the most asked questions by expat families planning to move to South Africa.
Is my new expatriate placement in Cape Town safe for my children and my family? What are the attractions for kids when living there?
Maybe you have already read why Cape Town is so popular with tourists and expats and now you want to know how living in Cape Town will be when you stay here with your kids. Let me give you some good reasons why you should choose to come to Cape Town with kids. Just give me two minutes to explain, ok?
Ready? Steady… Go!
Outdoors lifestyle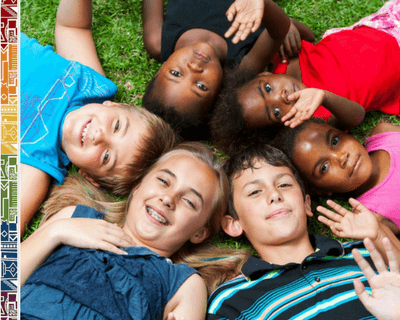 More about Activities for Kids
The foremost concern is usually the family lifestyle. 
The lifestyle with kids in Cape Town is much more outdoors oriented than in many places around the world. So you can say good-bye to indoors play centers all year round, although there are some great indoors play centers here for those rare rainy days, too.
You will learn more about nature and wildlife as there are great parks, environmental learning centers and nature reserves and your kids will learn to respect the nature.
Great weather and mild climate
Due to the Mediterranean climate, your children will be able to walk barefoot and feel the warm sand and soil between their toes:-). There is lots of space and confortable weather, so no restraints for running around and enjoying nature. Read more about the wonderful climate in this part of the world here. 
Fun Children's activities
There are plenty of activities for children waiting for your little ones and lots of cool activities for teenagers in Cape Town to keep them entertained and happy. There are many interesting museums, parks, safe and clean beaches , science centers, sports centers, movie theaters and kids shows for every age and taste. 
Experience cultural diversity
More about expat communities in Cape Town
In Cape Town you live with so many different cultures. Your children will play with kids from different backgrounds, not only of different social backgrounds, but much more interesting also cultural backgrounds will differ and help your child to learn about other cultures and accept people of other cultures. Your kids will grow up more tolerant when living in Cape Town and meeting people from other cultural backgrounds.
Bilingual education of your children
Children are exposed to many different languages in South Africa and kids are growing up bilingual at least, as English and Afrikaans are the languages you will encounter everywhere. You will have the opportunity to still practise your own language or find support in one of the cultural centers and associations in Cape Town, where you can meet other families with similar background. 
Some  expat communities even have their own schools with instruction in their Mother tongue like French or German. Therefore you will often find children here who speak at least three languages fluently, i.e. English, Afrikaans and the home language or mother tongue, which maybe Italian, German, French … or like the locals at least one African language like Xhosa.
Excellent education for expat children
More about Schools in Cape Town
There are some excellent and, even better affordable private schools in Cape Town South Africa. Additional sports, music and arts classes and involvement in environmental groups are very much supported in the local schools. The schools activities involve often social engagements within the communities and charitable events are often supported through the school community.
If you want to read where to find some of these great schools, get to my special page on private international schools in Cape Town.
If you are interested to learn more about education in South Africa, then read on here. 
Social awareness and responsibility
Children in South Africa are confronted with social differences early on. The sight of the dire living conditions in the squatter camps you will pass occasionally, like the Khayelitsha township you will pass when coming from Cape Town Airport is shocking, but hopefully also creating awareness. Kids will learn soon that not all children are as fortunate as they are. They will see street vendors and street children and will learn about poverty and social injustice.
You can help your child to grow up more tolerant and caring and gain social responsibility by joining the various charitable groups and share their knowledge and help to better the situation.
So you will raise real Rainbow Kids;-)
Well, while I hope my reasons why living in Cape Town with children is also very attractive, help you to decide if moving to Cape Town, I would always advise to come to the Mother City for a holiday or orientation visit to see for yourself.
Popular Pages