The PSS Guide to South Africa
There is good news if you're looking to move to South Africa from the UK. The Mercer Cost of Living Survey in 2016 ranks South African cities Johannesburg and Cape Town, as the 205th and 208th cheapest cities in the world for expats. The survey takes account of everything from the cost of living to the price of accommodation rating countries accordingly.
Some 2.2 million foreigners live in South Africa. Situated predominantly in Cape Town or Johannesburg, expats can enjoy many benefits. Another recent survey by the HSBC Expat Explorer talked to 26,871 expats in different countries and asked them how easy it was to work, raise a family and live where they were. South Africa was placed as 33rd best place to live. 

sponsored article
However it ranked 22nd in terms of the social aspects which included lifestyle, integration and affordability of property. From the small communities of the east coast Garden Route to the long sandy beaches of Cape St Francis, there is much to enjoy as an expat. It seems that the eight hours of sunshine that Cape Town offers with its highs of 23 degrees Celsius in February can't be beaten.

Unemployment is high in South Africa, currently standing at 26.6% (compared to 4.8% in the UK).  Expats however stand a good chance of finding work if they fulfill the criteria for the critical skills visa, which the South African government has put in place to contribute to strengthening the country's infrastructure. Jobs on the list include those in business, management, engineering, health, science and trades.
Other visas available include Temporary Residency and Permanent Residency. As with all expat visas give yourself time to apply and be granted permission. Some experts recommend visiting the South African Embassy in person to speed up the process. 
If you have children you'll also need to be mindful of the schooling system in the country. Most expat families enroll their children in private or international schools. These, as in many other parts of the world, become oversubscribed so it's worth planning ahead if you can.
If you want to join the ranks of expats moving to the southernmost country in Africa, PSS International Removals can help. We offer a door-to-door service in the majority of cases. We can offer full container or part container shipments. Shipping will be approximately 3-6 weeks for full container shipments. Part load shipments take between 6-10 weeks.
PSS Guide to South Africa: Shipping your Car
We can also help you ship your car to South Africa. There are a number of custom requirements however for this to be possible. We can advise you on the finer points of exporting your car but you will need proof that you've owned the vehicle for 365 days prior to it being shipped. You will need the original purchase invoice and insurance. Other costs relating to customs and VAT may apply.  No left-hand vehicles purchased after 2001 can be transported to South Africa.

How to ship your car to South Africa
If you are taking your car it will be necessary to register the vehicle. In order to do this in South Africa you must produce foreign identification papers, which need be inputted onto the eNaTIS (National Transport System). If you don't have one of these you'll need to apply for a traffic registration number (TRN). For this to be possible, you must have valid passport, driving license or travel document to prove you are in South Africa legally.

PSS Guide to South Africa: It's also worth noting that if you have a permanent residency permit you will need a to convert your driving license to a South African one. This will need to be done within five years of receiving the permit. See here for more information. 
If you are considering a move to South Africa PSS International removals can help. Contact us now for a free estimator's survey, or simply fill in our online moving or baggage quote form.
Moving to South Africa - More great tips for settling in 
Subscribe to our newsletter. It's free!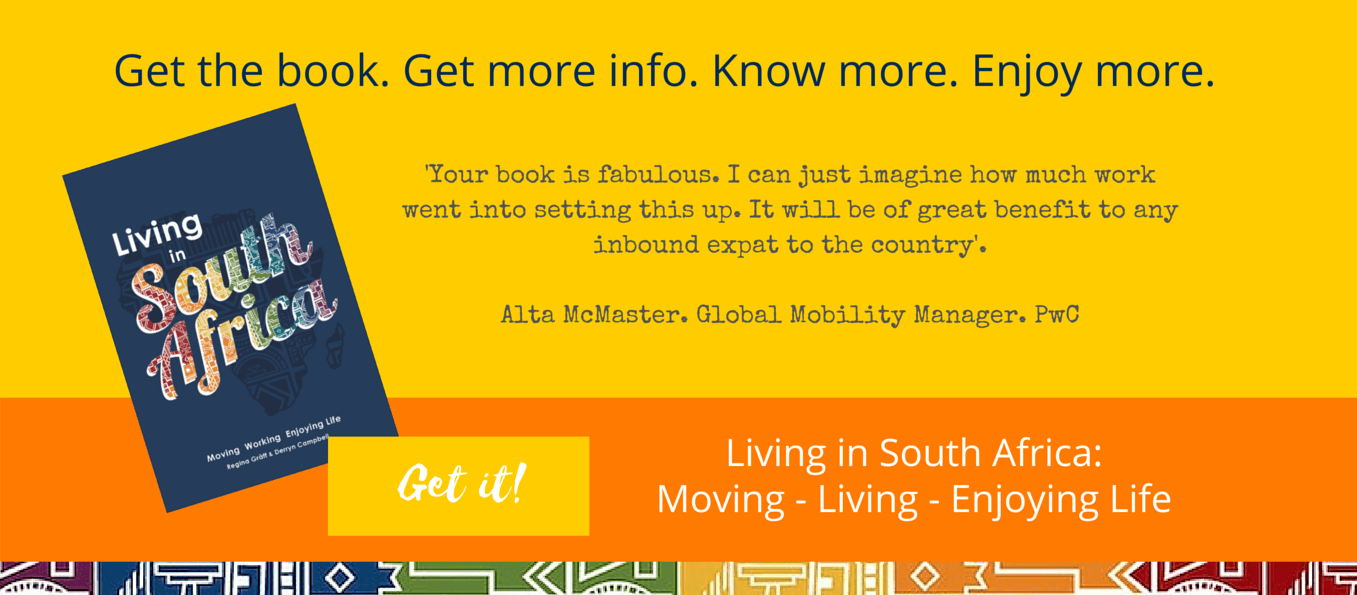 Jul 04, 23 07:28 AM

Cape Town Safari Tips: The best game drives near Cape Town and what you should know when going on safari in South Africa

Jun 14, 23 06:57 AM

Expat's Guide to the Cape Town Emergency Numbers and Emergency Helplines

Jun 14, 23 06:00 AM

Our South Africa Health Facts includes info and resources on recommended vaccinations, covid-19 and malaria in South Africa.