Foreign Drivers Licences
Converting Foreign Drivers Licences to SA licenses | ExpatCapeTown | Last updated 10 March 2020
Driving with a foreign drivers license in  South Africa is easy to do, if you stick to the rules. We will share here our experiences and tell you what to do to get it right...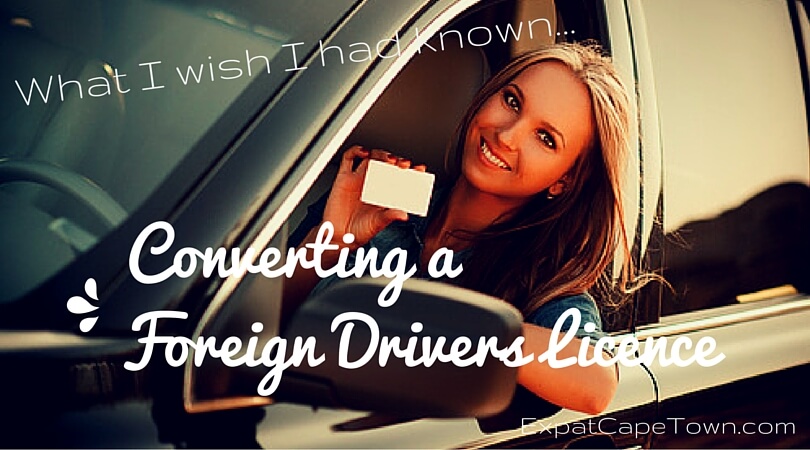 Here we share our latest experiences regarding driving with foreign licences in South Africa and converting your licence into a South African one.
Foreign Drivers Licences: Driving with Temporary Residency Visa/Study Visa/Visitor Visa
Important! The Department of Transport only will exchange your foreign licence to a South African driving licence once you are permanent resident. Otherwise  you must your driver's licence test in South Africa if your overseas driver's license expires and you cannot renew it while living in South Africa.
Foreigners are allowed to drive in South Africa without a South African drivers licence when you stay or visit the country with a temporary residency visa, a study/exchange or visitor visa when you are in possession of either:
a valid international drivers licence or
a valid foreign drivers licence which has a photo and a signature and provided it is in English or
a valid foreign drivers licence which has a photo and a signature and is not in English (such as the German one), but you can as well provide a translation and confirmation letter by your embassy or consulate to verify your the validity of your picture licence.
The temporary residency holders needs to renew their foreign licences in their home country or in the country they received the drivers licence from or they need to apply for a new SA drivers licence, including writing the test and doing the practical driving test.
Temporary Residents with foreign drivers licences, no matter how many years they stay in the country, can not apply for a transfer to an SA licence! 
Foreign Drivers Licences | Driving with Permanent Residency Permit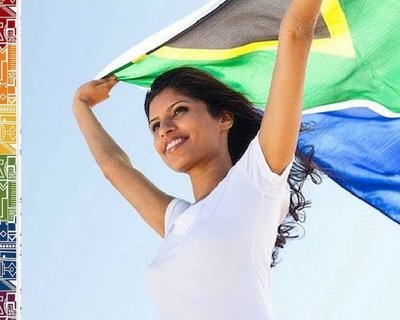 Read more about visa types in South Africa
These are the latest regulations regarding the conversion of foreign drivers licences: 

As stated by the Western Cape Government 'According to the National Road Traffic Act, 1996 of South Africa you have to convert your foreign driving licence within 5 years from obtaining your permanent residency or resuming your residency in South Africa'.
This means all PR holders need to convert their foreign driver's licence within the prescribed five years. South African citizens who received a foreign drivers licence while overseas also will need to convert their license to a South African one once back.
Contrary to the practise upheld until last year, one does not need to surrender foreign drivers licences; you can keep your foreign licence.
We were advised that if someone had to surrender the foreign licence before, this licence can be claimed back at the Driving Licence Testing Station where the licence was surrendered.
Let me know if you need help with this, as I have received a letter signed by the Directorate of the Western Cape Government Transport and Public Works, that 'the foreign driving licence should not be retained by the authorities when applying for a South African driving licence.'
This means you will now be able to have two licences, your national licence AND get a SA licence. 
Converting Foreign Drivers Licences | Step by Step
More about Driving in South Africa
There are two steps in converting your license:
Get a confirmation letter (confirms validity and classification for your new SA licence) from the Traffic Department in 9 Dorp Street/Cape Town CBD. Take the required documents as listed below. The confirmation letter is only valid for 30 days, so you need to do the next step right afterwards.
Go to any Traffic Licence Testing Centre in Cape Town and and apply for a South African drivers licence. There you will need to do an eye exam, have digital finger prints and a digital photo taken for their file. You will also need to submit 4 recent black & white passport photos and pay the prescribed fee.
Important Note: Please make sure that the category awarded for your SA licence correlates with your foreign licence before you leave the Department of Transport's office! It took us several attempts to sort out the mismatch and needed lots of persistence to get the correct category awarded.

The required documents to take to the Western Cape Government's Traffic Department for getting the confirmation letter are: 

Your passport (take also old passports when the PR sticker is in there), 
Your SA ID (if in possession of one) or Traffic Register Number Certificate or Foreign Identity Document
Your original Permanent Residency certificate - you need to take the original certificate (certified copies are rejected!). I was told the PR stickers in the passport do not suffice as the dates of the PR certificate and the PR sticker in the passport do not always correlate..?! 
Your foreign driving licence (including a translation of the licence by your embassy/consulate, this is not stated on the government website, but is required!) The translation of my German licence cost me R400 at the German consulate. The letter by the consulate also needs to state the validity of the licence and the 'valid until' date.
The required documents to take to the Traffic Testing Centres (DLTC) are:
Your foreign licence
Your passport
Your SA ID (if in possession of one) or Traffic Register Number Certificate or Foreign Identity Document
Confirmation letter of the Department
4 passport photos
Application fee
Foreign Drivers Licences | Cost & Timeframe for Converting your License
As with all things you need to be patient and persistent when applying for the conversion of your drivers licence.
Translation: Contact your consulate or a sworn translator - R400: Our translation could be collected within one hour
Confirmation Letter from the Traffic Department: No charge - One hour
Traffic Licence Testing Centre: R140 - Two hours or several more, depending on the queue for the eye-test and the service standard at the branch. If your eye-test is not acceptable (or their machine is not reading properly) or the digital fingerprints or digital file photo they take at the traffic centre as well do not satisfy, your licence application will be rejected and you have to redo the whole procedure when you find out after eight weeks. Been there done that;-)
Time Frame for the whole conversion process: 6 - 10 weeks
Converting Foreign Drivers Licences: See listing of the Cape Town DLTCs and opening times here
Useful Resource: Western Cape - Driving Licences
Need more info for settling in Cape Town? 
Get our new ebook and start reading and getting excited about your move to South Africa. Our ebook is available as PDF and EPUB (for iBooks). It can be ordered online - just click on the book, see sample pages, find our ebook FAQs and pay your book via PAYPAL or EFT. Then get access right away (send payment confirmation for EFT). Ready - steady - go!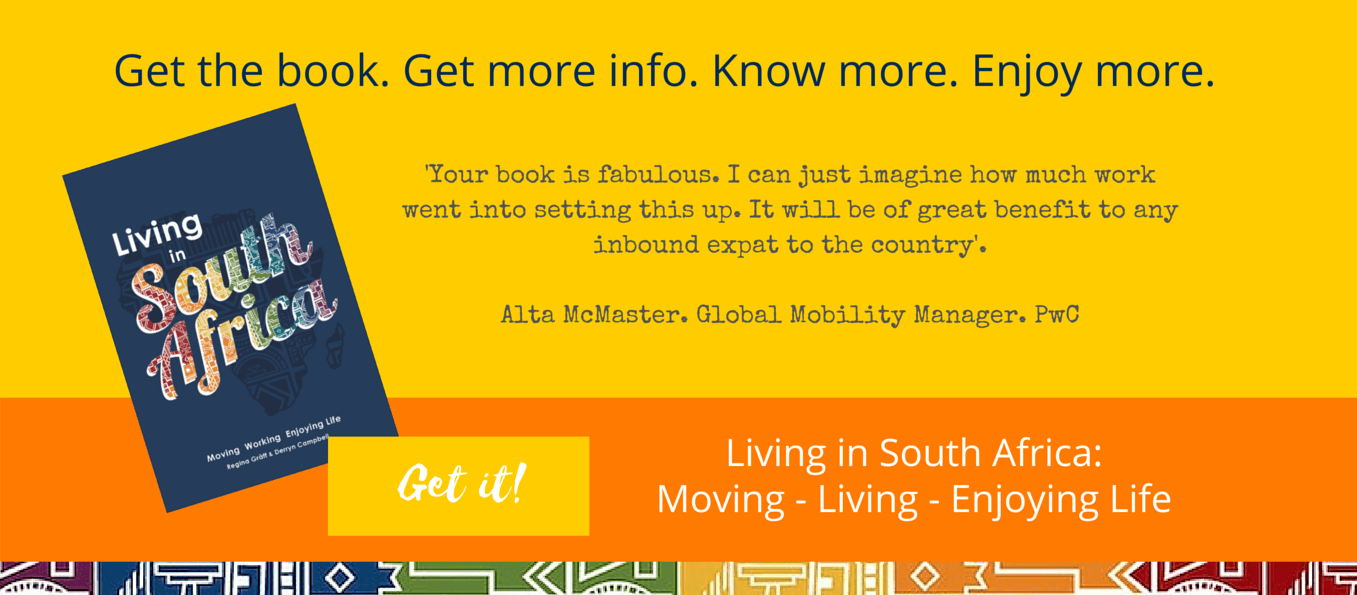 Popular Pages
Subscribe to our newsletter. It's free!
Disclaimer: This article is for informative purposes only. The information was provided and deemed correct at time of first publication. The author, editor and publisher of this site, accept no responsibility for any consequence, damage or inconvenience sustained by any person using this article as reference. We would be grateful if notified of any corrections and changes to the legislation referred to in the article.