Cooking Classes in Cape Town
Are you looking for cooking classes in Cape Town? Do you want to learn about South African food traditions, make Cape Malay treats or learn all the tips and tricks from famous chefs?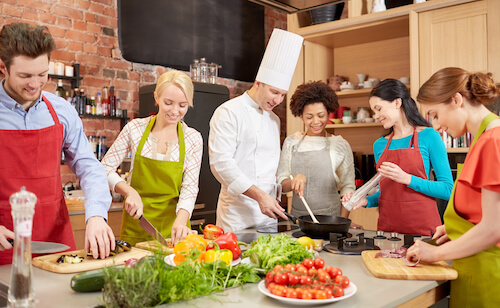 Or maybe you 'just' want to hone your fine dining and entertainment cooking skills? Or do you want to find a course for your teenager or nanny that teaches the basics of cooking? Then check out our reviews of a wide range of cooking courses that are available in and around Cape Town. Enjoy!
South African cooking courses with Cass Abrahams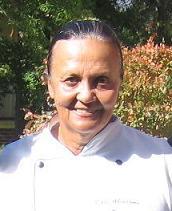 Cass Abrahams is one of the most prominent Cape Town chefs to offer cooking classes in the beautiful Constantia Winelands. She is well renowned for her Cape Malay Cooking and travels worldwide to showcase the South African Cuisine. Cooking up a storm at many culinary fairs around the world, Cass Abrahams is always one of the top chefs at Disneyworld Paris and Europa-Park in Germany in Summer and attended various prestigious food shows all over the world. She offers Cape Malay cooking classes to interested locals and foreigners at her home in the southern suburbs and also is available for catering and inspiring talks. Learn from her how to make curries, bredies or typical sweets such as Koeksisters.
Top Nosh: Cooking Classes in Cape Town with Nadin Pospech-Demmler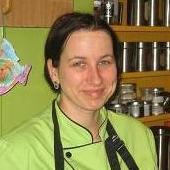 Nadin is a professional and experienced patisserie chef who worked at several South African top class restaurants and hotels as well as restaurants in England, Switzerland and Germany. She is a highly respected team member of Culinary Team South Africa and has cooked for many celebrities, even for the Queen of England. Since 2007 she offers cooking classes from her well equipped studio in the southern suburbs of Cape Town, where she teaches various cooking classes for up to 8 students. Nadine also offers catering for your events where you will receive great service and special culinary treats to impress your family, friends, clients or business partners. 
Cape Malay Cooking Classes with Gamidah Jacobs


Gamidah Jacobs offers Cape Malay cooking classes in Cape Town to interested locals and foreigners. Classes are held in her home in the colourful 'Malay quarter' of Cape Town. At Gamidah's class, you will learn to make really simple to make and very delicious Cape Malay food which the local Cape Malay enjoy at home every day. Hence the name of her business Lekka Kombuis, which means as much as delicious homemade food. While Gamidah was telling us many stories about her cultural upbringing and the traditional fast for Muslims at Ramadan, we were busy rolling our rotis, folding up delicate samoosas and watching our hostess creating a very tasty chicken curry with lots of fragrant spices. 
Cooking Classes in Cape Town: Cooking Demonstrations with Franck Dangereux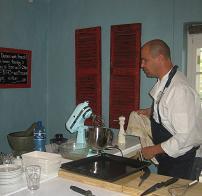 Franck Dangereux is an award winning French chef who already had gained experiences in star-studded French restaurants before coming to South Africa. Here he worked as well at some renowned first-class restaurants in the Cape which includes La Colombe in Constantia, which was named one of the top 30 restaurants in the world while under his reign. In 2005, he acquired The Foodbarn, which is now one of the most popular Cape Town restaurants and loved by local gourmets as much as by visiting tourists and families residing in the area. Join one of his cooking demonstration and expand your culinary knowledge.
Cooking classes and authentic Indian cuisine with Gautami Seksaria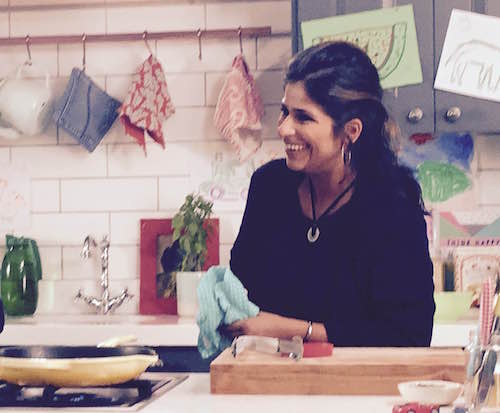 Gautami Seksaria offers Indian cooking classes set in the stunning Tulbagh countryside. All Marigold Weekends are hosted by Gautami who originally hails from Mumbai/India. Gautami became fascinated with Indian cooking at a very young age and what started as a skill to find her a 'suitable boy' soon became her life passion and profession. In her new series of cooking classes you will be enchanted to learn new cooking skills and make new friends and of course cook and eat fabulous self-prepared Indian food and taste some great South African wine. 
Cooking classes in Cape Town and culinary tours with Pam McOnie of Cape Fusion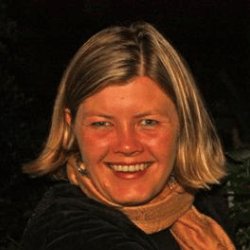 Cape Fusion Tours offers a wide variety of culinary tours in and around Cape Town, the Cape Winelands to visitors from all over the world, many of them repeat visitors who have become friends with the owner. All private tours are tailored to the guests own requirements and interests. South African hospitality expert and tour guide, Pam McOnie is a passionate foodie and with her vast knowledge inspiring stories she makes any tour an exciting outing. Her team now also includes Ryan and Annie whose guided tours also receive rave reviews. She offers also Cape Peninsula tours and private Cape Town city tours.
Subscribe to our ExpatCapeTown newsletter. It's free.