Cape Town Cost of Living
Grocery Prices in Cape Town
Cape Town Cost of Living update: 8 March 2018
For your Cape Town cost of living calculation you will need to know the real cost of products available in South Africa. Here you will find prices for some basic products you might want to use for your comparison.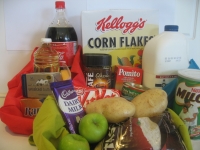 In South Africa the cost of living is still lower than in many countries overseas. However, the living expenses for expatriates in South Africa are usually higher than those of the locals as they do not only buy local products, but the brands known from overseas, buying food items which are staple food in their country, but that are considered here as delicatessen and expats are often are used to a different diet than the locals.
You crave for some of the foods you know from home like Italian Gorgonzola cheeses, Spanish ham or German rye bread or maybe your favorite Tim Tams or Cadbury's Dairy Milk Chocolate? Then your cost of living in Cape Town can reach astronomic levels here like everywhere else around the world outside the country of production. Therefore we want to give you some real info about real prices. 
To keep your expenses at bay and enjoy all that Mother Nature in South Africa offers, you will soon keep to local products too. But that doesn't always work when you crave for your favorite things from home… To give you an idea about the cost of living in South Africa I took notes of the prices when shopping and adjusted this list with the most recent costs when shopping this month. I went shopping in several Cape Town suburbs in various supermarkets and tried to research an average price for each of the mentioned items, but remember the prices in smaller local shops where locals shop might still be differing and be lower, as also there will be different products sold. The shops I visited are Checkers Hyper, PicknPay, Spar and Woolworths.
Expat Cape Town Cost of Living Survey
Re: Cape Town Cost of Living: Read here what was in my shopping baskets:
Dairy Products:
• 2L full cream milk R27.95 • 250g local unsalted butter R39.95 • 250g Lurpak unsalted butter R46.99 • 250g Kerry Gold Irish salted butter R27.99 • 500g Rama Margarine brick R27.99 • 250g sour cream/crème fraiche/cottage cheese R22.95 • 100g local camembert cheese R33.99 • 100g French brie R39.95 • 300g local Mozzarella cheese R44.95 • 1kg local Greek Yoghurt R35.95
Bakery/Breakfast:
• 1kg German bread (70%rye) R35.00 • 1 loaf toast bread R13.95 • 1 Bread Roll (Portuguese Roll) R8.00 • 1 Ciabatta Roll R8.00 • 1 Croissant R13.00 • 1kg Jungle Oats R23.99 • 500g Kelloggs Corn Flakes R25.99 • 370g Bonne Mamam jam R56.95 • 350g Nutella Chocolate Hazelnut spread R49.99 • 200g glass Nescafe Coffee Granules R79.99 • 500g Coffee beans (Local brand) R54.99 • 500g Nestle Hot Chocolate Drink R54.95
Meat products:
• 1kg chicken breast R83.00 • 4 Chicken thighs free range R65.95 • 1kg pork chops R75.99 • 1kg beef steaks R129.95 • 500g lean beef mince R44.95 • 100g Italian salami R69.95 • 100g local Salami R34.99 • 125g local Gypsy ham R37.95 • 70g Italian Parma ham R74.99
Fish and seafood:
• 100g Norwegian Salmon smoked in slices R99.00 • 1 kg local hake R119.99 • 32 Fish fingers (800g) R42.99 • 170g can John West tuna in brine R17.99
Various cooking and baking products:
• 6 free range eggs XL R26.95 • 750ml vegetable cooking oil R16.99 • 1kg sugar R17.95 • 2.5 kg cake flour R21.99 • 2.5 kg maize/corn flour R21.49 • 1kg Italian flour '00' R21.95 • 1kg Tastic rice R15.99 • 1kg special rice: Risotto/Basmati/Jasmin R56.95 • 500g Spaghetti R17.95 • 500g Italian Pasta R23.99 • 10 burritos tortillas R69.99 • 1kg frozen Potato Chips R32.99
Sweets and snacks:
• 100g Ritter Sport chocolate bar R36.99 • 100g Cadbury Dairy Milk Chocolate Bar R16.99 • 210g Nestle Mars Bar/Bar One 5pack R30.95 • 100g raw nuts (Hazelnuts, Almonds, Pecans etc.) R34.95 • 500g raisins R19.89
Fruit and Vegetable:
• 1.5kg Granny Smith apples R26.95 • 250g raspberries R47.95 • 500g seedless white grapes R25.00 • 500g carrots R11.99 • 600g Rosa tomatoes R32.99 • 1kg potatoes R18.99 • 1kg bananas R22.99 • 1kg onions R9.99 • 800g can of peeled tomatoes R39.99 • English cucumber R11.99
Drinks:
• 5l local spring water still R18.95 • 1.5l sparkling water R9.49 • 1l 100%FruitJuice R19.95 • 2l Sprite/7up/Coca Cola R14.95 • 1l Rice milk R27.95 • 1l South African Chardonnay R49.00 and up • 6x330ml Windhoek Lager R65.00
Toiletries/Household items:
Here are just some items. Do you need to know more for your own cost of living comparison? Please contact me.
• 2 Rolls Kitchen Paper Towel R20.95 • 9 Rolls Toilet Paper 2ply R79.99 • 250ml Palmolive Shower Gel R34.95 • Colgate Tooth Paste R15.95 • 2kg OMO Washing Powder R67.95
---
With these given items you should have an easy comparision with our Cape Town cost of living Information and your local goods at home. Also have a look at Numbeo or Expatistan to get city comparisons.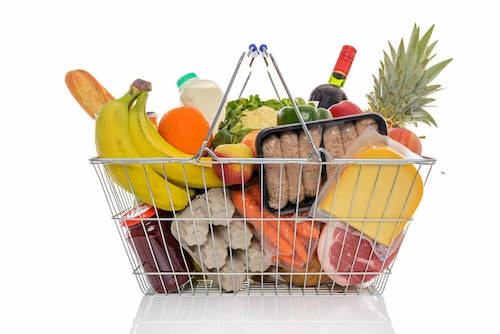 Read more about living expenses in Cape Town
In South Africa the food prices have risen in the last year more than 7%, depending on the type of foods in your food basket prices could have risen substantially more, up to 19%. Furthermore the living expenses have risen considerably due to the higher electricity rates which increases substantially over the last years (between 9% and 16% annually over the last five years) and higher medical aid and insurance costs. The CPI (consumer price index) for urban areas shows the Headline Inflation rate was at 4.4% as at January 2018. 
Cape Town cost of living will increase from 1 April 2018 due to VAT increase!
Please be aware that the VAT (value added tax) will rise after 31 March 2018 from 14% to 15% - as announced in the 2018 Budget. So prices will definitely increase. Also a 'sin tax' was announced which will increase prices for alcohol (beer, cider, 'alcoholic fruit beverages') by 10 percent. Wine drinkers will pay 30c/litre more than before, spirits will cost R15/litre more.

Need more info on Cape Town Cost of Living?
If you want to know more about where to go shopping, find specialty stores and get the best prices in the Mother City, then please go to my Expat Cape Town Shopping Guide. Do you want to read why expats choose to live in Cape Town, if not for the low living expenses? Then read on here where I will tell you about the Expat Lifestyle in Cape Town.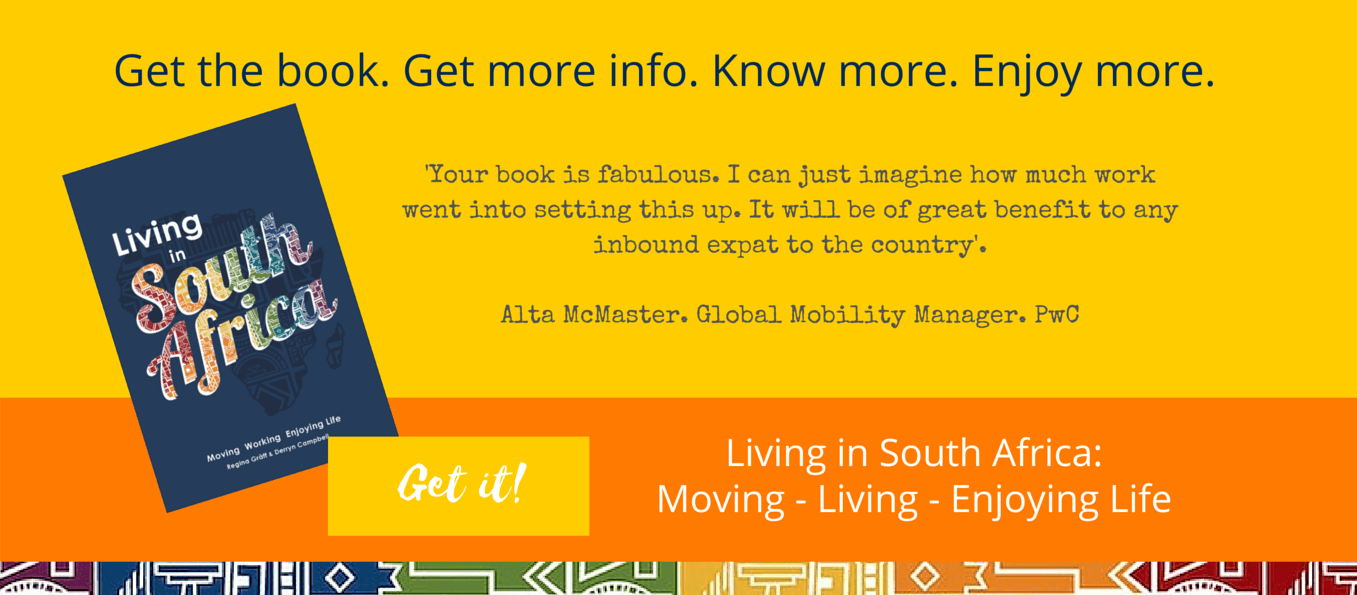 Subscribe to our newsletter. It's free.
Jul 04, 23 07:28 AM

Cape Town Safari Tips: The best game drives near Cape Town and what you should know when going on safari in South Africa

Jun 14, 23 06:57 AM

Expat's Guide to the Cape Town Emergency Numbers and Emergency Helplines

Jun 14, 23 06:00 AM

Our South Africa Health Facts includes info and resources on recommended vaccinations, covid-19 and malaria in South Africa.