Expats Lifestyle
in Cape Town
What is an expats lifestyle about? Who would not want this:
Live in a beautiful place with mountain, sand and sea
experience more sunny than rainy days
explore amazing nature and wildlife,
learn about new cultures and people,
enjoy the most wonderful food in the world,
meet helpful, open and friendly people,
have great job opportunities and
lead a happy and healthy lifestyle?
Cape Town ticks all these boxes! This is the kind of lifestyle you will be able to experience as an expat in Cape Town. Now what makes expat life in South Africa so attractive, let us explain a bit more.
Cape Town Expats Lifestyle

This is why Cape Town is so popular with expats from all over the world. You will find here the beauty of the South African landscape and encounter friendly and helpful people and experience the vibrant cultures of a big and happening city.
The splendid Cape Town weather with plenty of sunshine, clear blue skies and warm mild days all year round is surely also responsible to help you enjoy your expats lifestyle.
White sandy beaches and sports paradise
Seemingly endless white beaches await you, some lively and some quiet seaside suburbs, great waves for surfers and sailors as well as rolling hillsides and rugged mountain ranges for those of you who enjoy hiking and climbing.
Water sports enthusiasts will find Cape Town is a center for many water-based sports activities, like surfing, kayaking, sailing and diving.
Then there are the famous designer golf courses with awe-inducing views, such as Atlantic Beach golf course and Steenberg golf course, and sand boarding opportunities down the Atlantis dunes, hiking and climbing in Table Mountain National Park, playing tennis, cricket and rugby, even ice skating and enjoying many more sports and fun activities.
Read here our favourite 10 free activities to enjoy in Cape Town.
Experience wildlife and nature
Here in South Africa you will feel that you are close to nature. You will experience wildlife in nature and not only in fenced of areas or zoos.
You may watch dolphins and whales from the beachfront, maybe even from your accommodation or own house.

You surely will spot seals in the sea any time of the year. You can watch seals frolicking in the waters at the V&A Waterfront and you will see baboons feeding their young along many roads in the Southern Cape. Come and see the African penguins at the world famous Boulders Beach in Simonstown or a bit further out of town in Betty's Bay.
Birdwatchers will enjoy sitting at the many bird hides in the nature reserves or Flamingo Vlei, where there are huge pelicanos and pink flamingoes lazying in the sun.
Cape Town is for lovers of great food and wine
Eating out and the vibrant nightlife also add to the great lifestyle you can live in Cape Town.
You are spoilt for choice when eating out in Cape Town . There are so many excellent restaurants in the Mother City, like at the V&A Waterfront and enjoy a delicious meal and watch the hustle and bustle of the city or the seals or even whales splashing in the sea.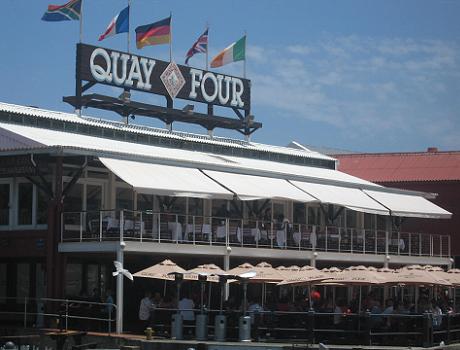 Eating out is much cheaper here than in most of the metropolitan cities around the world, so you can indulge in the freshest food at the many excellent restaurants and do not have to spend a lot of money.
The magical Cape Winelands are close to the Mother City. You can even enjoy the lovely Cape wines in the vineyards within the city's borders, like in the Constantia Valley.
The South African Cape wine region attracts visitiors from around the world. You will love to visit the wonderful wine estates in and around Cape Town or to experience the historic atmosphere of Stellenbosch, the wine capital of South Africa.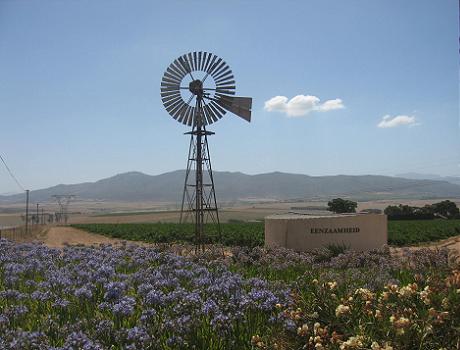 The nightlife in the Mother City is lively as well. There are many great night spots around town and the Long Street Clubs and bars as well as the lively Camps Bay Szene is famous for great parties.
Affordable Lifestyle for Expats
The lifestyle here is much more affordable and the cost of living is much lower than in many places around the world. Your petrol is much cheaper and the favorable exchange rate just adds another bonus to the great expats lifestyle options you can expect when living in the beautiful Mother City - especially when been paid in Dollars or Euros!

Cape Town is often referred to as Shoppers Paradise too. There are not only shops for any taste, designer brands are much cheaper here than overseas.
The shopping possibilities are endless and the best coffee shops wait for you to stretch your tired legs afterwards.
Arts and Culture Szene
Cape Town's cultural scene is lively, trendy, inspiring and colourful too.
There are world class opera and dance performances and the music scene is currently experiencing a big international upwards trend. Local bands like Watershed or Freshly Ground tour the world and get due recognition of their excellent work.
Galleries and museums offer first class exhibitions. Art lovers will also surprised by the bounty of still affordable artworks.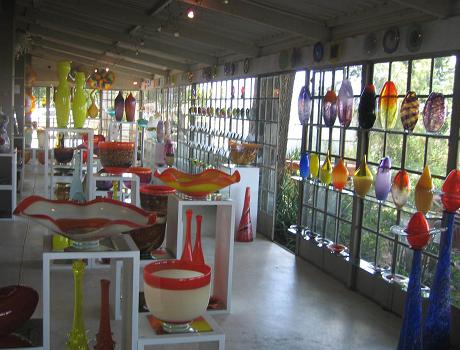 Many art galleries are open to visitors also on the weekends and are able to offer very competitive shipping rates should you want to send your goods overseas.
Friendly, relaxed and tolerant people
Last but not least the pace of life in Cape Town make for a great relaxed and jovial expats lifestyle. You will encounter less stressed faces, here mostly happy smiles all around.
The people are very welcoming in Cape Town and South African people are usually much more accepting of the many different religions and cultures than you will experience in other countries.
Enjoy and experience the wonderful Cape Town lifestyle!
Once you have seen one of the splendid sunsets in Cape Town or seen the sparkly night sky above the countryside, you know for sure, you will never want to leave this little paradies on earth anymore.
Doesn't that sound great for an expatriate lifestyle?
Images on Expats Lifestyle: shutterstock.com and own images


Return from Expats Lifestyle to ExpatCapeTown Homepage