Immigration to South Africa
Our guide to immigration to South Africa will give you an overview of important immigration regulations you should know. 
There are various visa categories for potential immigrants, so the best way is to find out which types of visa you could consider regarding your individual situation and requirements. On this page, you will find a short overview of the categories, to find out more detailed info on immigration to South Africa, please follow the relevant links mentioned in the text.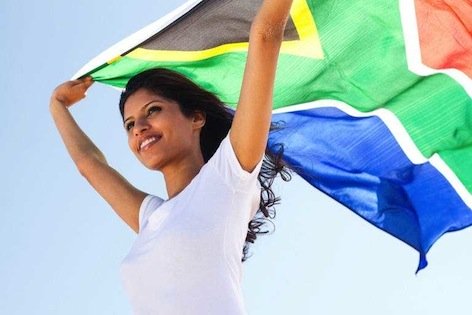 Immigration to South Africa - Latest Immigration Regulations
Visa Applications - General Info - Immigration to South Africa
Visa applications have to be effected from the country of residency. First-time visa have to be applied for at the South African missions abroad or the country of current residency. In South Africa, only renewals, extensions and certain status changes can be effected. 
Submission of visa and permit applications from visa holders who already are within South Africa, such as study visa for children accompanying a work permit holder or a spousal visa renewal, can be made at a VFS visa facilitation office in South Africa, but you have to apply in person - immigration agents can only accompany your application process, but not hand in the documents. 
VFS visa offices in South Africa are only 'receiving' offices transferring applications to the Department of Home Affairs (DHA) electronically and informing about the outcome when they get feedback from the DHA. Always prepare your applications meticulously, as VFS is only be the 'middle man' and will not check for you if all necessary documents are supplied/submitted by you! Read more about renewals below.
| | | |
| --- | --- | --- |
| | Department of Home Affairs | |
Toll-Free Hotline: 0800 60 11 90
---
VFS
Hotline
+27 (0)12 425 3000
The application process takes up to eight weeks and sometimes may be longer than anticipated.
A family's initial application for an immigration to South Africa is usually processed together, but renewals were a different story in the past, as permits for the various family members expired often at different times. It is advised to check your visa/permit immediately when you fetch it. 
Overstays: Penalties will be imposed for all overstays. There are no more fees, but 'bans' implemented. Even first-time transgression will lead to being declared an 'undesired person'. Further transgressions will be acted upon with  longer bans up to five years in regards to re-entering South Africa. 
Renewal of South African Visa
Renewals for visitor visa are possible, however there is no guarantee to achieve another full 90-days/30-days visa extension as the extension is at the discretion of the DHA. Renewals for all kinds of visa are to be effected through the VFS-offices. Beware that sometimes renewals of visitor visas are only granted for a maximum of 7 days extension. 
The new immigration regulations state, that for 'extensions', even for passport holders from visa-exempt countries, it is required to return to the home country and reapply for another visa with a new arrival in the country. No minimum stays in the home country are detailed though.
All applications for visa renewals are supposed to be handed in 'timeously', which is now referred to as much as 60 days in advance for a 90-day visa. Should a visa renewal not be received in time before expiry of your visa, it is advised to leave the country before expiry to avoid repercussions and the risk of being branded 'undesirable'. Should your application be rejected, there is no guarantee your visa will be granted even after an appeal and considering that one can be banned, the option to 'sit it out' is not recommended by most immigration consultants. 
Take note that a 'Pending' status is not accepted anymore when leaving the country, without a specific 'emergency note' or ministerial letter. 
Border-Hopping

There is no 'border-hopping' possible to receive another 90-day extension for people from visa-exempt countries if travelling for a short trip to a neighbouring country.

Prior May 2014, usually, another 90-days extension was granted by the immigration officers upon re-entry at the borders with neighbouring countries. However, this is not accepted anymore. In general maximum 7 days extension is granted with re-entry from a country within the SADC region! So be aware of the new regulations and apply for any extension at VFS as soon as possible if you realise early on that you would like to extend your stay.

Immigration to South Africa - Types of Visa
Visitor Visas and Tourist Visas
There are two types of visitor visa: up to 3 months and longer than 3 months, which includes visa for spouses of South African citizens or accompanying children. Changes of status with visitor visas and medical treatment visas can be done in South Africa, but only in exceptional circumstances such as renewals for visas for accompanying spouses or now too for spouses or life partners of SA citizen. Short-term visitor visa can be renewed with relevant motivation from within South Africa. 
When travelling to or from South Africa with minors, apart from the visa, the family need to show an 'unabridged' birth certificate (stating both parents names) which is translated into English to the immigration officer. A parent traveling alone with a child/children needs also to supply a letter of consent by the absent parent, passport copy of the absent parent and the birth certificate (stating the parents names). Read more here.
Apply for 'extensions' as early as possible. Do not risk being banned due to supplying false information or overstaying your visa.
There are specific visitor visa which allow charitable work, remember to apply for the right category of visa should you intend to do voluntary or charitable work during your stay. Do not risk getting banned due to non-compliance with the rules, as also the charities will suffer as hefty fines are imposed on them if the volunteer cannot provide the relevant visa.
There are NO work-seekers visa and NO internship visa available.
Permits for Spouses and Lifepartners
Spouses or life partners of work permit holders, can apply for a temporary visa. The visa for the accompanying spouse/lifepartner will only allow to live in South Africa with the partner, but does not include a permit to take up work, study or open a business. Relevant further visa have to be applied for should this be intended.
Co-habitation period required for spousal and lifepartner permits for spouses or life-partners of SA citizen has been lowered to 2 years. It is still to be mentioned, that this regulation is contradictory to the constitution, that affirms that lifepartners and spouses have the right to reside together. If spouses/lifepartners want to take up work, they have to apply for a visitor visa 11 (6) which includes a 'work endorsement'. Temporary permits for spouses are granted now for a period up to 5 years. 
Retirement Visa
Temporary visa to retired or financially independent persons are granted if a minimum income or pension is deposited into a South African account amounting to R37,000 per month.
The 'Retired Person's Visa' is granted for a max of four years for immigration to South Africa.  In total a financial contribution of R 1,776,000 is mandatory. A mix of property and funds is possible when immigrating to South Africa.
Study Permits
Study permits are granted for a longer period of time and are not limited to max 3 years as before. Permits for primary school are granted for 8 years and high school for 6 year. 
Students are allowed to take up work up to 20 hours per week. These max. hours also applies to the term holidays.
Study visa can be applied for from within South Africa in case of children who already have a visitor visa accompanying parents who hold a valid work permit in regards to immigration to South Africa.
Work Permits and Business Visas
Special 'consent to work' endorsement on a visitor visa is needed for any stay in the country which has to do with work, even when attending one-day business meetings or company's events for example.  Applications have to be filed in person by the business visitor in her/his home country at a foreign mission. There is also a list of documents, such as an invitation from the South African company, that need to be submitted. Read more here.
General Work permits are very hard to get since the new regulations have come in 2014. More successful are applications for people with critical skills or vast experience in a sector where there is scarce supply in local workforce.
Critical Skills Visa (CSV) are now replacing the former quota permits and are promising usually the most successful outcomes. There are certain professions which are highly sought-after thus make sure your skills and experience fall into one of the categories listed, should you intend to apply for this type of visa. Read more here.
Intra company transfers: The previous 2-year max. stay for the permit was extended to now a 4-year maximum stay. These permits are not renewable. The employee must have been employed with the transferring company for a period of at least six months before the transfer to South Africa takes place.
Corporate worker's permits: Now SAQA certification needs to be supplied as well. Stay limit is lowered to 3 years, not renewable in terms of immigration to South Africa, before corporate worker's permits were open-ended.

Business Permits: For business permits the minimum investment criteria are augmented. Sixty percent of all employees in new business ventures have to be South African.
Permanent Residency Permit - PRP
For immigration to South Africa, there are various categories of permanent residency permits available. If you stay in the country for longer than 5 years on a valid work visa and are on a permanent work contract, or you are married to a SA citizen, you can apply for a permanent residency permit after the initial 5 years of living in South Africa.
Also Critical Skills Visa holders or if you make an essential investment in the country (related to business investments), you can apply for a permanent residency permit before this time.
Information Source for Immigration to South Africa: www.dha.gov.za information last accessed on 15 December 2015, as well as information kindly supplied by Zahida Ebrahim of ENSafrica.com and Andreas Krensel of IBN Business & Immigration Solutions
Disclaimer for page Immigration to South Africa: This summary is for information purposes only and not for the purpose of providing legal advice. You should contact the South African mission abroad or the Department of Home Affairs for advice on the requirements. Also contact an immigration lawyer to obtain advice with respect to any particular issue or problem regarding your immigration permit or visa.