South Africa Immigration
White Paper 2017
South Africa Immigration News: The country's international migration policy is under the spotlight again as a new White Paper on international migration is currently discussed. We have gone through the White Paper and share here our insights as well as additional information provided by local immigration lawyers.  
South Africa's current immigration policy is set out according to the 1999 White Paper on International Migration and has experienced minor changes and additional regulations over the years, such as the requirement of travelling minors to carry an unabridged birth certificate (implemented in 2015) or amended refugee laws. Now the restructuring of the current immigration policy is on the cards.
Anticipated Changes in the South Africa Immigration Regulations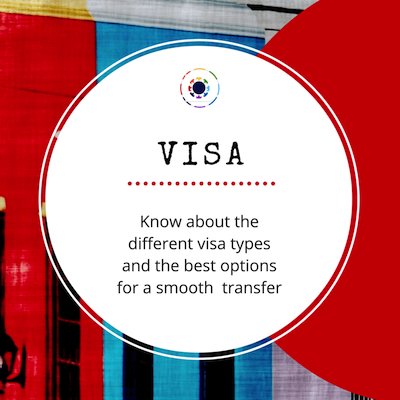 South Africa Immigration FAQs
The following changes are described in the White Paper and are expected to be implemented within the coming years
Introduction of a points-based system: 'Points-based immigration systems are used in many countries to determine qualification for a short-term or a long-term visa. To be in line with the integration of the African Union goals, it is expected that extra points are given to work visa applications from the continent. A points-based system is generally seen as transparent and flexible in response to changing situations and needs'

Delinking of residency and citizenship: The permanent residence permit will be replaced with a long-term residence visa that is later reviewable and not linked to citizenship anymore. Currently PR holders with 10-year permanent residency qualify for citizenship; and currently the skills of the applicant and the investment amount are considered as much as the length of stay within South Africa before the naturalisation application. In the near future, a citizenship advisory panel will be established who shall consider citizenship applications and send recommendations to the minister. Thus the number of years of stay in South Africa will not be as important as the 'value-add and security factors associated with the applicant'

Long-term residence visas will be introduced and will be fast-tracked for applications with critical skills, investments or business interests and this visa will be granted to the entire family. This family-oriented visa will allow family members such as spouses and children to work and study in the country without the need to apply for separate visas.

International students will be granted residence visas if the students are studying already locally subjects in the critical skills areas i.e. those who are studying towards the occupations that are needed in the country and intend to progress into critical-skills-occupations once qualified, so to support the local economy and transfer theirs acquired skills locally.

Introduction of Marriage Clearance Certificates: DHA intends to introduce marriage clearance certificates 'which will be issued to foreign nationals who intend to enter into spousal relationships with citizens (marriage or life partnerships). This is supplementary to the letter of non-impediments that is currently required as a confirmation that the foreign national is not already married in the country of origin.' 

Refugees only qualify for long term visa once they have lived 10 years in the country and must apply to the Standing Committee for Refugee Affairs (SCRA) for certification to be declared a refugee indefinitely. Further considerations are made, among them the continuation of the non-encampment policy, however the automatic right to work and study will be removed, but in exceptional circumstances this right will be granted to asylum seekers.

Visa-free movement on the continent for all African citizens for up to 90-days visits. Currently only 20% of all African countries offer visa-free travels to citizens of the continent. An introduction of special visas for SADC citizens is to be implemented including work, traders and SME visas. Quotas are considered for this to be established.

Training and transfer of skills: with the recruitment of international migrants it must be ensured that a direct or indirect skills transfer is taking place. If a direct skills transfer is not possible, a special training scheme must be implemented and funds needs to be established to help train locals.

Changes in the Emigration Policy: Mandatory registration of SA citizens who want to emigrate for longer than 3 months (except for tourism purposes) to better understand the spread and profile of expatriates globally. It is also stated that career development and work or exchange programmes for young people should be supported and induction programmes for returning expatriates should be embraced. A continuation of dual citizenship is also mentioned.
South Africa Immigration - White Paper 2017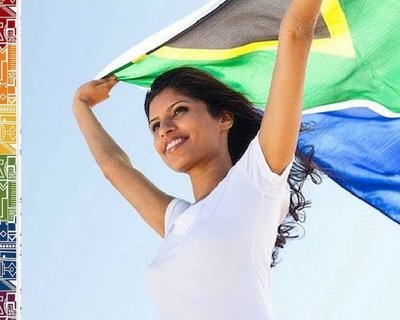 South Africa Immigration: Current Visa-Types
The last White Paper on International Migration is deemed not to be effective and modern enough today. A new approach and review of the immigration policy is regarded as highly important as significant economic, legislative and social changes have not sufficiently been taken into consideration since then. The White Paper is also part of the National Development Plan and its Vision 2030 which offers a long-term perspective for the country to eliminate poverty and reduce inequality. South Africa as a major transport, economic and financial hub on the continent is the gate to Africa and as this it is one of the main investment destinations on the continent. Global enterprises set up businesses in South Africa and an internationally flexible workforce is as such growing in importance - not only in South Africa, but globally. 
South Africa Immigration: The White Paper which was published on 28 July 2017, argues that 'SA has not yet built consensus at policy, legislative and strategic levels on how to manage international migration for development. As a result national thinking and attitudes to international migration are influenced by an unproductive debate between those who call for stricter immigration controls and those who call for controls to be relaxed. The discourse is in general characterised by strong emotions, stereotypes and contested statistics. What is proposed in the White Paper is that by adopting a managed international migration approach we can work together to achieve common national goals. (…) SA needs to start a conversation on the importance of international migration so that there can be consensus on its contribution to meeting broadly supported national goals. For example, the National Development Plan (NDP) prioritises the acquisition of skills, some of which must be recruited internationally, in order to achieve national priorities such as inclusive economic growth. However, SA has not put in place adequate policy, strategies, institutions and capacity for attracting, recruiting and retaining international migrants with the necessary skills and resources.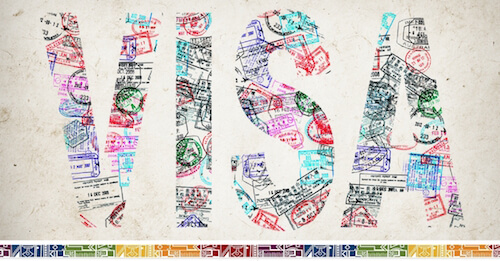 South Africa Immigration: DHA website
The Department of Home Affairs will be re-organised and a Border Management Authority (BMA) will be established. This means that SARS (tax and customs), SAPS (South African police services) as well as other departments such as State Security, Defense, Health etc. all shall be under one umbrella, namely that of the Department of Home Affairs. In the White Paper it is stated 'that the current international migration policy does not enable South Africa to adequately embrace global opportunities while safeguarding our sovereignty and ensuring public safety and national security'. It is further argued that international migration should be viewed as with a 'whole state and society'-approach'. Therefore the Department of Home Affairs will be the controlling instance in all these activities and this development will need to be scrutinised and analysed as though it might have many positive sides such as streamlining data flow and data access it obviously will leave room for more corruption, inconsistency and legal gaps.
Source: Immigration White Paper 2017 dated 28 July 2017 see pages 66 - 147 of the gazette. Should you have queries and need support in regards to South Africa immigration, please check on the South Africa immigration info pages on the DHA website or contact one of trusted immigration agents. Follow the latest DHA updates on twitter: @HomeAffairsSA
Subscribe to our newsletter. It's free!
Popular Pages