Relocation to South Africa - The PSS approach
Moving to South Africa made easy
The decision to move to South Africa may have opened up an exciting new job offer and lifestyle change. A relocation to South Africa is anticipated. However, before you can enjoy any of the trappings of your new life, you've got to go about packing up the old one. Mild panic may set in when you think about all of the things you need to prepare and do before your adventure begins. 
Questions you may ask yourself:
What should I take with me, what should I leave behind?
What happens if my household goods get lost in transit?
Would it be easier if I packed everything myself?
How long does all of this take?
Relocation to South Africa with PSS International Removals 



sponsored article
The good news is that by employing a reliable and trustworthy removals company such as PSS International Removals, these questions will answered and some of the stress of moving to South Africa will be eased. We offer services for your relocation to South Africa that range from whole container removals to just a few cartons. The removals can dispatched via air or sea. 

What to know about PSS Removals?
PSS International Removals was set up in 1982, and remains a family-run business. With its 35 years of experience we can arrange a move to all the major South African cities, including Johannesburg, Cape Town, Durban, Pretoria, Port Elizabeth, Evaton, George, Witbank, Bloemfontein, Orkney, Rustenburg and many more.

We offer a free, no obligation removal quote service. You can choose to access a free online international removals quote or arrange for a free estimator's appointment. Our experienced estimators can visit up to 3 to 6 months before your departure.
Once you've made the decision to go with PSS you'll be assigned a move co-ordinator who'll help every step of the way. One of the first decisions you'll need to make is whether you are packing the goods yourself, or let us do it for you. If you decide to pack your own goods, you'll be supplied with the packaging necessary and be given a date when it will be collected. This is the cheaper option but it will require you to be organised. Leaving this to the night before is a recipe for disaster so if you don't think you'll have time, let the professionals help.
The PSS packers know what they're doing so when moving day arrives you'll be safe in the knowledge that nothing can go wrong. At an agreed time the team will come to your property and secure your goods in suitable boxes and containers. Furniture will be wrapped in 6 ply blankets to protect it from possible damage. Once it's all packed securely, you'll be given an inventory of everything that is to be shipped. You'll also have one of these if you are embracing the DIY option.
If you have a full container shipment, your goods will be packed and sealed at your property. If it is a part load the goods will be taken to the PSS Removals depot and loaded onto another container for shipment.
We usually ask for 4 weeks notice of the shipment date but understand fully that this may not be possible. We can also advise on what goods and products you can safely take with you to South Africa. Any queries? Check in with your move co-ordinator.
Moving to South Africa - easy transition with door-to-door service
In South Africa it is essential that you are in the country before your goods arrive, or you may not be able to clear customs. Please make PSS International Removals aware if this is not possible.
Relocation to South Africa made easy
The transit time for shipping your goods from UK to South Africa will be approximately 3-6 weeks for full container shipments. Part load shipments take between 6-10 weeks. PSS offers a fully door-to-door service in 90% of cases, but this will depend upon where you are moving to in South Africa.
PSS is also part of the BAR (British Association of Movers) Overseas group and has also achieved FAIM accreditation, the quality assurance standard controlled by the FIDI Global alliance. In addition, the British Association of Removers (BAR) & IMMI Payment guarantee scheme financially bond us.
If you are considering a move to South Africa PSS International removals can help. Contact them here now for a free estimator's survey in regards to your relocation to South Africa, or simply fill in our online moving or baggage quote form.
Relocation to South Africa - More great tips for settling in 
Subscribe to our newsletter. It's free!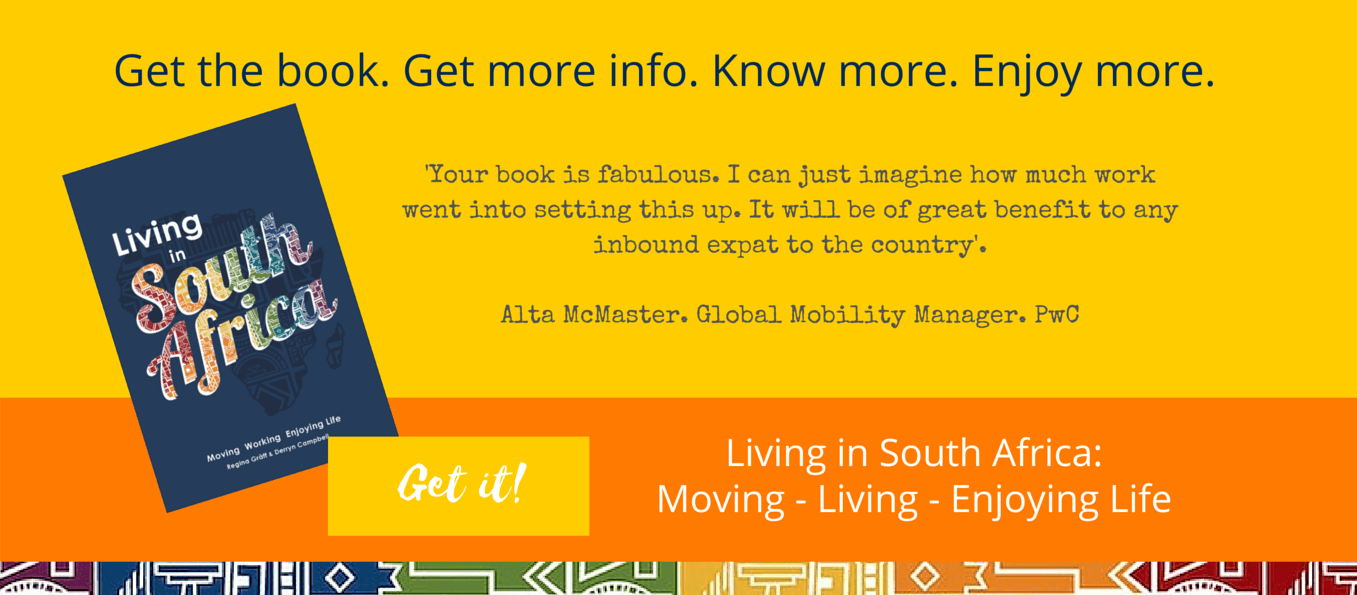 Jul 04, 23 07:28 AM

Cape Town Safari Tips: The best game drives near Cape Town and what you should know when going on safari in South Africa

Jun 14, 23 06:57 AM

Expat's Guide to the Cape Town Emergency Numbers and Emergency Helplines

Jun 14, 23 06:00 AM

Our South Africa Health Facts includes info and resources on recommended vaccinations, covid-19 and malaria in South Africa.