Norwegian Expat Interview
In our Norwegian Expat Interview you will read what Lene Øverland, an expat from Norway, loves about living in Cape Town. Through her work Lene is involved with the various communities in South Africa and here she shares her experiences with us.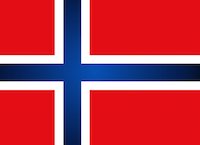 Name: Lene  Øverland            
Nationality: Norwegian 
Profession: Human Geographer
Workplace: CEO of Orbis Africa and Director of Programme of Orbis Europe, Middle East and Africa
When and where did you move from? The first time I lived in South Africa was as a student, when I did research for my thesis, this was in 1996. I came from the University in Bergen in Norway. I stayed for 10 months. The second time I moved to South Africa was when I graduated from the University of Bergen in 1998. I then lived permanently in South Africa till 2007, when my partner and I moved to London for three years. In 2010, I again moved back to South Africa, and we are still here.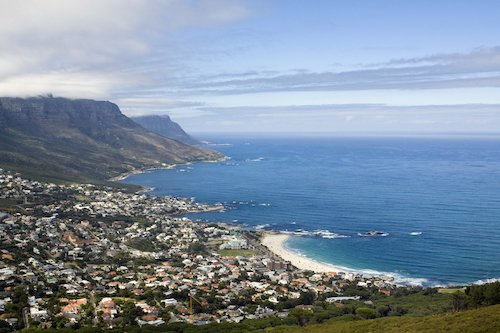 Cape Town: Popular Camps Bay Beach
Norwegian Expat Interview
Have you lived as an expat in other countries? I consider myself a European immigrant at home in South Africa. I have not lived elsewhere for a long enough period of time other than three years in London to consider other countries real homes.

Why did you choose to move to Cape Town? I really enjoyed living in Cape Town as a student. When I went back to Norway after finishing field work for my thesis  I could not wait to graduate so that I could go back to South Africa. I started off my working career here as a freelance journalist and got involved in the Women's Media Watch. After a few years, I established my own consulting company working on health communications, good governance, human rights and gender issues across Southern Africa. I published articles, features and academic writing, I facilitated strategy processes and I developed training materials.
Where do your children attend school? Our daughter attends the explore + discover Montessori School in Mowbray. Our daughter loves the school and her little friends there. The school is close to home. Our daughter loves her teachers and she talks about them all the time. She is able to learn, discover and experiment every day. The school has several special days, including 'Africa Day' and sports day. Several languages are spoken at school. All in all, we are very happy there.
Where do you live here? What's top in that area, what's not? We live in Observatory. Many children live in this suburb. It is very close to the University of Cape Town, it has some nice parks. It is close to the school and close to my office. The neighbourhood is very friendly and diverse. The people who work in the cafes are happy to engage and we know most of them well. The community has a Spar which is brilliant as it carries good products and is walking distance from home. It is home to many students, international guest professors and medical personnel as it is very close to Groote Schuur Hospital (a world renowned hospital for carrying out the first heart transplantation ever and the employer of distinguished academics, many of them live in Observatory) and the Red Cross Children's Hospital, the best children's hospital on the African continent with superb staff – always ready to help.
What were your first impressions of South Africa? Any culture shock experiences? I love living in a diverse community and cannot remember any culture shock. 
What were your best experiences in Cape Town? There as many. Cape Town has beaches, mountains, cafes, jazz clubs, music in the park, museums. It is close to many nature experiences; the West Coast, the south coast as well as the Karoo. 
Anything that is not so great when living here? Cape Town is very segregated and has lot of remains form the Apartheid area that will take many years to disappear. The poverty is extreme. The difference between the wealthy and the poor is staggering; South Africa is the most unequal country in the world. Very different from the diversity of Johannesburg after hours the public space of restaurants, movie houses and theatres and even most art exhibitions in the city is dominated by white people.
What about Cape Town living expenses, compared to your home country? Cape Town has excellent value for money. It is more expensive than Johannesburg, but Johannesburg does not have a beach.
Which expat services, restaurants etc. would you recommend to other expats? I don't engage in the expat community and I don't even know of the existence of any such services. We are fully integrated into Cape Town and we do what ordinary Africans with a good income do; which means eating out, going to parks, visiting friends, going away for the week-end to see animals, hang out on the beach, explore cultural diversity etc. Cape Town is a melting pot of many people from Europe and the US visible in restaurants, museums etc. It is also home to a diverse community of Africans and Asians coming from a diversity of countries. Anyone interested in learning about other cultures, different from ones own has many opportunities. 
 What should expats definitely know or bring when coming here? An open mind and readiness for a great time. 
Anything from Cape Town you miss when you go back 'home'? I travel all the time and when I do I miss my family back in Cape Town. Cape Town is a place to live and love.
Many thanks to you, Lene, for sharing your insights and experiences with us! Wishing all the best to you and your family!
Read more expat interviews on ExpatCapeTown here.
Looking for more insights into living in South Africa?
Our expat guide book on 'Living in South Africa: Moving - Working - Enjoying Life' will bring you insights into a wide range of topics such as Customs and Cultures, Schooling and Housing, Working and Immigration, Shopping and so much more. Published only in 2014, the hand book will provide you with all the newest facts, statistics and helpful resources for settling more easily in South Africa.

Click and view sample pages

If you are interested in more in-depth, well-researched, up-to-date information and more South Africa facts:

Order your copy of our Living in South Africa guidebook directly from us.
Image Credits on ExpatCapeTown.com and this Norwegian expat interview: own images and Shutterstock.com
Back to Expat Communities in Cape Town
Return from Norwegian Expat Interview to ExpatCapeTown Homepage