Cape Town Libraries
Your Expat Guide to the best libraries in Cape Town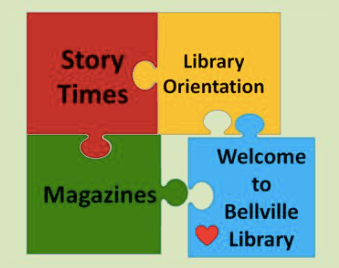 SA Library Week 16. - 22.3.2020 tbc
Cape Town Libraries | 26 November 2019 | ExpatCapeTown
Whether you are searching for Cape Town libraries because you are living in Cape Town or are looking for help when doing research for your homework, whether you want to read some great literature or need internet access, help with learning local languages or want to join the local community, the libraries in the Mother City are always worth a visit.
Where are Cape Town public libraries?
There are 105 public libraries in Cape Town and almost one in five people living in Cape Town is holding a membership card to the Cape Town library services. The Central library adjacent to the Company Gardens in the Cape Town CBD is the largest of all the Cape Town libraries. Find a library in your suburb here.
There are public libraries in most of Cape Town's suburbs and also further afield in the Western Cape. Check this official listing for the locations of the Western Cape Public libraries here.
The main city library is located the Central Library in the city centre next to the Company Gardens. Central Library is where you will find a big foreign language section with books and other media covering eleven languages. The public library in Bellville also houses some of the largest collections. Parking is usually available close to the public libraries.
Services of the public libraries in Cape Town

Library Services usually include:

Books and Periodicals
Audiovisual materials like DVDs, CDs and Videos
Audio books and language courses
Internet access, study and research materials
Arts- and Workshop Programmes
Storytelling sessions for children, film shows and literacy classes
Holiday programme
Bookclubs in certain areas
Language courses in some libraries
Friends of the Library Club
How to join the Cape Town libraries?

Membership in the public libraries in Cape Town is free for residents in Cape Town. Visitors or expats without temporary or permanent residency permit will have to pay a facilities fee. 

Choose a public library in your vicinity and apply for a coded library card. The application process usually takes three days, then you can collect your card and start using it.

For the application you need to bring:

membership form (can be downloaded from here)
ID or passport of applicant (also for kids: or birth certificate)
proof of address in your name (current city account statement with your home address)
two contact addresses with telephone number (neighbors, colleagues) in Cape Town
parent's signature for kids under 18

More about memberships at the Cape Town libraries


Borrowing and renewing books in Cape Town
• Borrowing books: As an adult you can take out 7 books/magazines, 2 video/dvd and 3 audio tapes/cds. Kids can also borrow 7 books/magazines per visit. Senior citizens can take out 12 books at once. Find the online catalogue here. The loan period is three weeks for books, two days for audio-visual/audio materials and six weeks for language courses. Read more here.
• Renewing books: Books and magazines can be renewed up to three times. You can renew your book either online or you can renew via telephone if you do not have the time to renew the book in person at your nearest branch. If your books are overdue you will be charged a fee.
Classes and Activities at the Libraries in Cape Town
Expat Communities in Cape Town
A quick glance at some special programs offered in some libraries, please double-check with the respective libraries:
Language classes are offered in: Sea Point (English), Masiphumelele (Xhosa), Retreat (English and Xhosa), Hanover Park (Xhosa)
Bookclubs: Central Library, Table View
Computer Classes: Masiphumele, Meadowridge, Pelican Park
Friends of the Library: many libraries around CapeTown offer this excellent program in which you can contribute to your community and get to know other booklovers and join their activities
Foreign language libraries in Cape Town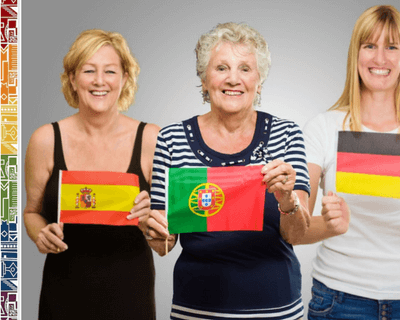 Read our expat interviews here
For more information about language classes in Cape Town click here 
Do you know of any other Cape Town libraries for the expat communities? Please share your knowledge and let me know so I can add your valuable info here. Thanks:)
Back from Cape Town Libraries to Activities in Cape Town

Return from Cape Town Libraries to ExpatCapeTown Homepage


Popular Pages on ExpatCapeTown
Need more info? Simply get our book and enjoy living in Cape Town