Bobotie
A true Cape Town favourite
Bobotie is a South African dish which comes in many different variations and therefore there can be a huge difference in its flavors. You can get this traditional dish with fish, beef, venison or ostrich. One thing all these variations have in common: a spicy fruity taste with only a hint of curry. 
This popular South African meal is served with yellow rice and some green veggies, such as courgettes (zucchini), broccoli or green beans, it is just perfect for a typical South African dinner. Enjoy with medium sweet wine.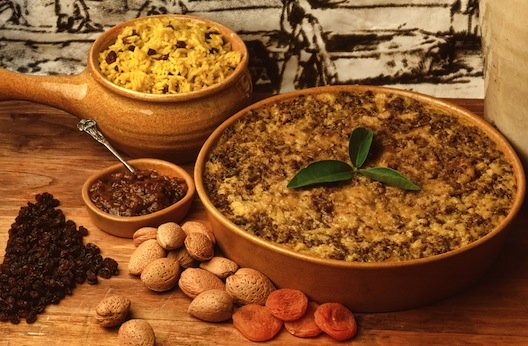 A typical Bobotie - South African food at its best!
The best bobotie I ever ate was prepared by a restaurant in Bo-Kaap. As the cooks changed and developped new dishes, I never experienced that fine taste again. After a lot of searching for this special recipe, I found the perfect taste.
I never thought I could get that distinct aromatic mix, but hey, it was just sooo delicious and simple enough for me to cook. You just have to try it out!
Ingredients for a typical South African bobotie
for 4 persons | time: 30 min prep + 30 min cooking

500g lean beef mince
2 medium onions, finely chopped
1 tbsp vegetable oil for frying
1 tbsp mild curry powder
½ tsp cardamon, chilli and coriander seeds mixed
1 tsp turmeric powder
1 tsp salt, milled black pepper

Fry the onions in oil. Add curry powder, turmeric and spice mix, salt and pepper and fry another minute. Add in the mince and fry until browned but not dry. Then add into the mince-mix:

2 slices of white bread, some milk to soften bread, then mashed
1 tsp tomato sauce/puree
1 apple peeled, cored and grated
2 tbsp raisins
2 tbsp smooth apricot jam
Juice and zest of one unwaxed lemon
1 garlic clove, pealed and crushed
Add all the ingredients into the mince and mix. Pour into an oven-proof baking dish and if you like it sweet, like me add the banana slices on top.

Then make a custard mix of and pour on top of the mince mixture.

Lay some flaked almonds or coconut flakes on top of the custard and some crushed lemon leaves or like in the traditional dish, bay leaves.

2 tbsp flaked almonds
Crushed lemon leaves or bay leaves
Coconut flakes

Bake in the oven for 30 minutes at 200ºC.

Serve with yellow rice: Boil 250g white rice with half a tsp of turmeric, 6 cloves, 1tsp salt and 50g raisins in 650ml water.

Enjoy! 
Where to eat Bobotie in Cape Town? | Bobotie Restaurants in and around Cape Town 
Visit the following restaurants to taste some really authentic Cape Malay bobotie in Cape Town:
Looking for more information on typical South African food?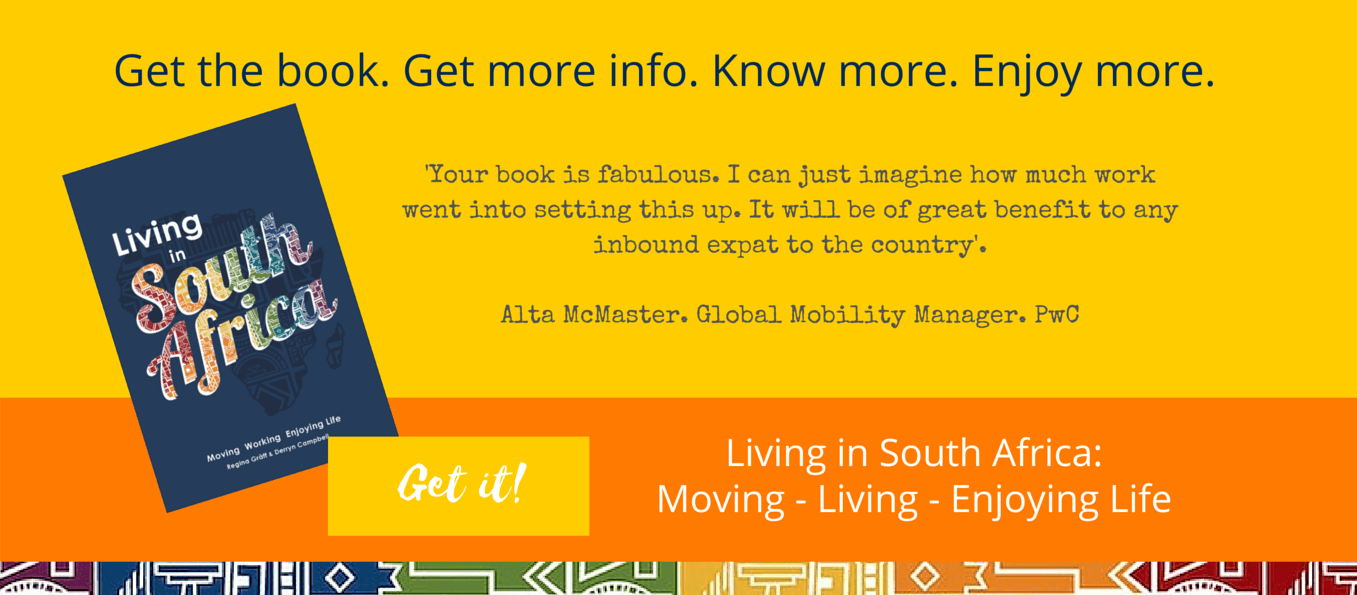 Our SA Food Guide
More about Health Food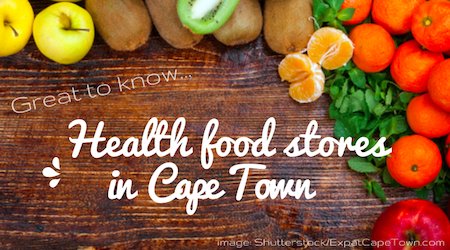 Back to South African food 

Return from Cape Town Bobotie Recipe to ExpatCapeTown