Our Best Safari Photos
Wildlife Pictures taken by Cape Town expats and travellers in South Africa
South Africa is the place to take great safari photos. Going on safari or on a game drive is one of the top activities when in South Africa. Getting a chance to take perfect wildlife pictures is a great bonus too. As there are many excellent game farms near Cape Town, it is so easy to go there for a bit of wildlife spotting over the weekends and return back to work elated and relaxed at the same time. Sounds good, doesn't it? Just see for yourself.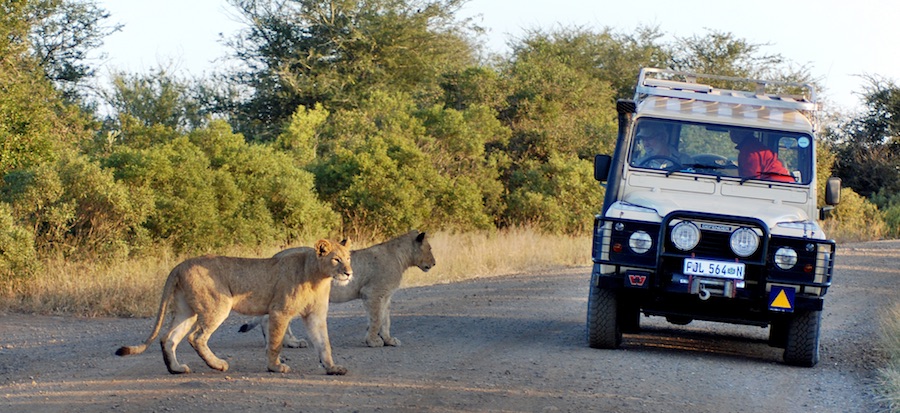 The following magnificent safari pictures were taken on a trip to Botlierskop Private Game Reserve near Mossel Bay and further afield at Pilanesberg National Park in the North West province and in Kruger Park in Mpumalanga. 

Safari Photos - Our Gallery
Lion resting in Botlierskop Game Reserve
Cheetah cubs in Botlierkop Game Reserve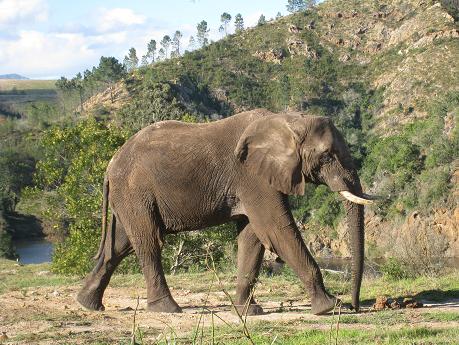 Elephant in Botlierkop Game Reserve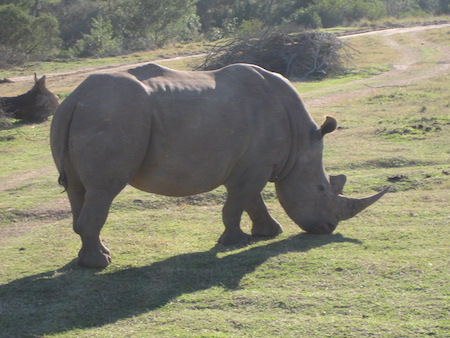 Rhino in Botlierkop Game Reserve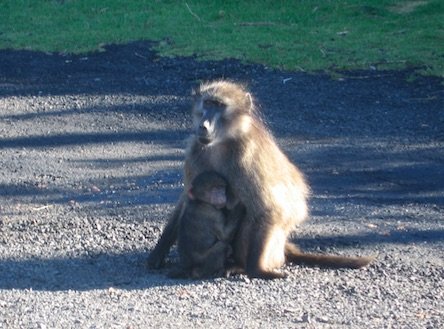 Baboon with Baby on the Road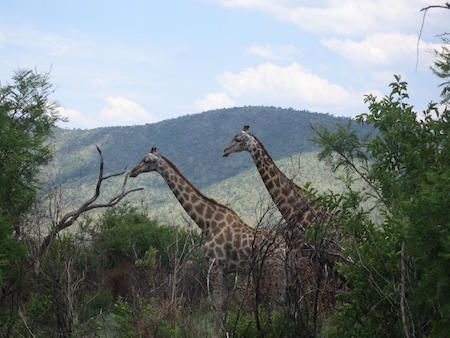 Giraffes in Pilanesberg National Park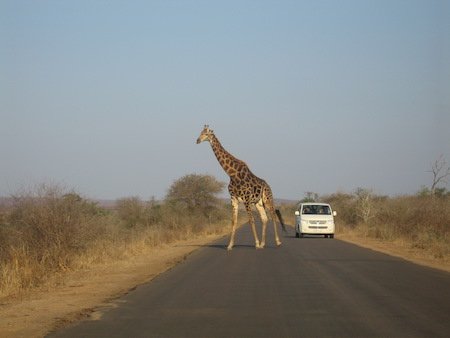 On safari in Kruger Park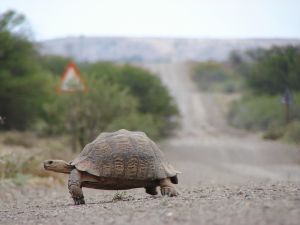 Tortoise crossing the Road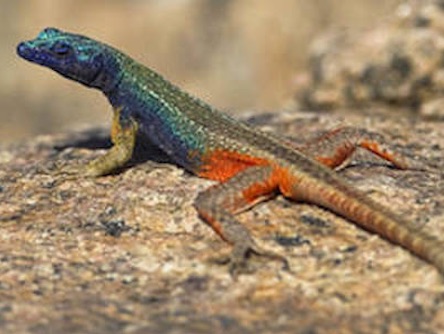 Lizard at Augrabies Falls National Park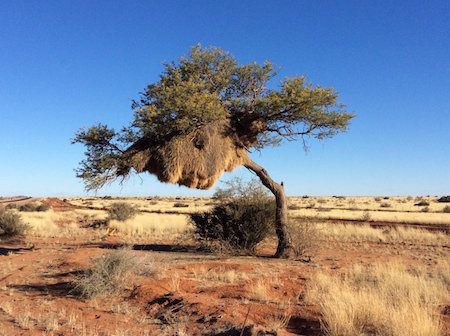 Huge nest of the sociable weaver birds
Wildlife and Safari Picture Workshops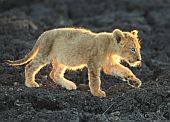 Lion cub in Kruger Park - Nicky Silberbauer
If you are looking to do a photo workshop in the wild, want to buy some professional prints of stunning photos to add to your gallery at home or just to get inspired, enjoy Nicky's awesome wildlife and safari pictures .
Nicky Silberbauer is a highly talented young Cape Town photographer and experienced game ranger who also offers photo workshops. For more info on wildlife photo workshops contact Nicky either through the website on the link above or click on her photo of the cute little lion cub. For more info on upcoming workshops see also David Rogers Photography.
Safari Images on this page: own images and courtesy of Janina and Ruth and top image: shutterstock.com
Subscribe to our newsletter. It's free!