Languages of South Africa
Which are the official languages of South Africa? In South Africa eleven languages of South Africa are recognised as official languages.
The 11 official languages are: English, Afrikaans, IsiZulu, isiXhosa, isiNdebele, siSwati, Sepedi or Sesotho sa Leboa, Tshivenda, Xitsonga, Sesotho and Setswana. South African English is also different to the English that is used in England, the USA or Australia. 
On this page we will show you in which South African provinces these South African languages are mainly spoken. We will explain which are the home languages and which slang words you simply need to know, how to signal a taxi with sign language and Miriam Makeba will tell you in an amazing video clip what the click sounds mean. Enjoy!
The 11 Official South African Languages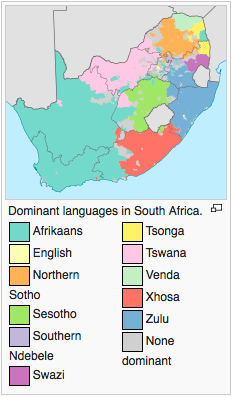 • English: the language is spoken and understood in all South African provinces by most of the people as English is taught in most schools and a prerequisite for taking the high school final exams. Mother tongue of only 9.6% of the South African people.
• Afrikaans: in all provinces a predominant language as it is taught in most schools, however the language is less commonly used in KwaZuluNatal and the Eastern Cape. Mother tongue of 13.5% of South Africans.
• IsiZulu: mainly in KwaZulu Natal and Gauteng. isiZulu is the most widely spoken African language in South Africa and is the indigenous language most South Africans can understand, it is very similar to isiXhosa, so that many speakers can understand each other when speaking either one of these two languages. Mother tongue of 22.7% of the South African people.
• isiXhosa: Eastern Cape and Western Cape. First language for more than 16% of South Africa's people.
• isiNdebele and siSwati: both are spoken mainly in Mpumalanga
• Sepedo or Sesotho sa Leboa as well as Tshivenda and Xitsonga are spoken predominantly in Limpopo
• Sesotho: is spoken by the Sotho people of the Free State
• Setswana: is spoken in the North West region bordering Botswana.
The two South African languages isiZulu and isiXhosa as well as isiNdebele and siSwati, both languages spoken in Mpumalanga, are termed Nguni languages as they are spoken by the Nguni people to which the Zulu, Xhosa, Swazi and Ndebele tribes belong to. Read more about the different ethnic groups of South Africa here.
As overwhelming it seems to communicate with people with different mother tongues, rest assured that you will not have to learn all these languages of South Africa when travelling through South Africa. And if you know some basic terms in the respective language you will find welcoming smiles wherever you go.
South African Greetings - How to say 'Hello'?
These words are commonly spoken and understood in South Africa and like everywhere in the world it is a sign of respect to know some basic greetings. We promise you will get a heartfelt welcome with an even bigger smile when you use these South African words:
Hello • molo (greeting one person/isiXhosa), molweni (greeting a group of people/isiXhosa), sawubona (isiZulu) • dumela (Sepedi, SeSotho and Setswana) • hallo (Afrikaans)
Good Bye • sala kakuhle (isiXhosa) • hambe kahle (isiZulu) • gabotse (Sepedi) • sala hantle (Sesotho) • sala sentle (Setswana) • totsiens (Afrikaans)
How are you? • kunjani? (isiXhosa, isiZulu) • kae? (Sepedi, Setswana) • phela jwang? (o phela jwang) • hoe gaan dit? (Afrikaans)
Yes • Ewe (isiXhosa) • Yebo (isiZulu) • Ee (Sepedi, Sesotho, Setswana) • Ja (Afrikaans)
Thank you • Enkosi (isiXhosa) • Ngiyabonga (isiZulu) • Ke la leboga (Sepedi) • Dankie (Afrikaans)
Language Use: Home languages of South Africa
South Africa is a multilingual society. Most people speak at least two languages, their home language and one other language which is taught at school or is used in the office. In interaction at the workplace, English is used in 40% of all communication, whereas Afrikaans (28%) still dominates oral communication especially in Gauteng, the Free State, the Western Cape and the Northern Cape.
Young people all can speak English or Afrikaans. These are the first languages which usually are taught at school. English is the medium of teaching at 80% of all schools, while Afrikaans is medium of instruction at 16% of all schools. An additional African language is now taught at primary school level to improve the education standards and outcome in South Africa. Read more about the South African school system here.
Zulu and Xhosa are the most widely spoken home languages in South Africa and these languages are spoken by almost half of the population of South Africa. Afrikaans follows with a much smaller percentage of speakers in regards to home language use, mother tongues speakers mainly live in the Western Cape, Gauteng, the Free State and the Northern Cape, where the language is spoken by almost 3/4 of the population on a daily basis.
Read more about the languages in South Africa here.
More Fun Facts about the South African Languages 
Now some interesting facts for you. Did you know…
…that South Africa's icon and former president Nelson Mandela as well as former president Thabo Mbeki both belong to the Xhosa people who settled in the Eastern Cape, while former president Jacob Zuma belongs to the amaZulu of KwaZulu Natal and current president Cyril Ramaphosa's family background originates from the Venda people of Limpopo?
…that the South African click sounds which made Miriam Makeba an international star with her famous "Click song" are a distinct characteristic of the Xhosa language where there are three different click sounds. Listen to fabulous Miriam Makeba here.
…that Sign Language is the 12th unofficial language of South Africa. More than half a million South African use the South African Sign Language SASL. More info about Association for the Deaf in KwaZulu Natal and info on Sign Language and the Carel du Toit Centre in Cape Town
… that there is also the Taxi Sign Language. The taxi industry published a little handbook for commuters with hand signs to help with giving information about specific destinations. Have a look at this most interesting and funny video about the Taxi Sign Language.
Although the eleven languages might be the official languages, many more languages can be heard and are used in the big South African cities. You will encounter many people who also speak other languages like French, German or Portuguese as there are many immigrants, foreigners and expats living in many parts of the country. And in shops or on the streets not only the parking guards for example will come from African countries and speak better French or Portuguese than any of the official South African languages.
South African Slang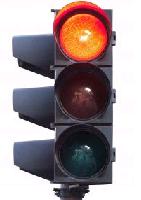 South African Slang Words - Listing -
South African English is a dialect, which is spoken throughout the country with unique slang words and its own tone and meanings.
Many slang words originate from Afrikaans, European and African languages.
For more information on the languages of South African and South African Slang you should have a look at our listing of typical South African English words here. South African Slang words you should know
Recommended Reading on Languages of South Africa
Mesthrie, Rajend with Hromnik, Jeanne (2011) Eish, but is it English? Celebrating the South African variety. Cape Town: Zebra Press
Richman, Tim (2013) Ja Well No Fine. Cape Town: Burnet Media
von Kapff, Ulrich (2011) The Zulu: An A-Z of culture and traditions. Cape Town: Struik
Mcuba, Bathandwa (2015) Hello South Africa. Deck of Cards in South African languages. Contact her directly through The African Show Development on Facebook
Need more info?