Italian Living in Cape Town
Expat Interview with Francesca
Read here our expat interview with Italian expat Francesca and learn why she enjoys living in Cape Town.

Name: Francesca

Nationality: Italian

Profession: Chief Marketing Officer
When and where did you move from? I moved to Cape Town in January 2013

Have you lived as an expat in other countries? After graduating in 2012 I first travelled to Malaysia and spent over seven months living and working there. Kuala Lumpur is a one-of-a-kind city, it offers plenty of opportunities and with events always happening, it was impossible to get bored! Having found a fantastic job opportunity in Cape Town, I decided to move here at the beginning of 2013. I fell in love with the city and local culture, I really felt welcomed from the moment I made my first step in the country. After spending one and a half years in the Mother City and on the pursuit of a new career challenge, I then decided to move to Dubai. I have always found the Middle-Eastern culture to be very fascinating and mysterious, and Dubai was a stunning and very entertaining city. I moved back to Cape Town in March 2015, after realizing how much I missed living here.
Italian living in Cape Town - Expat Interview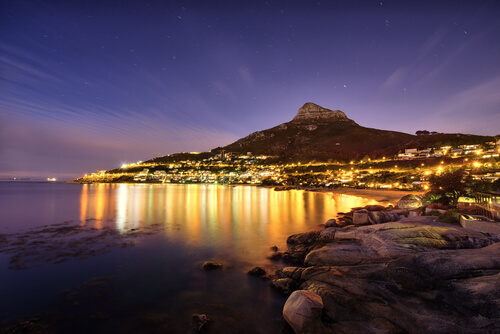 Why did you choose to move to Cape Town? I've always been traveling for work and my decisions to re-locate have always been made to follow new career opportunities.
Where do you live here? What's top in that area, what's not? I've always been living in the City Centre and couldn't think of myself moving elsewhere. Here everything is at short distance and I can easily walk to do my groceries or meet friends for a drink without the need of driving or taking public transport.
What were your first impressions of South Africa? Any culture shock experiences? What should expats definitely know when coming here? I felt welcomed from the first moment I had arrived back in 2013. Locals are extremely welcoming and the expat community is very friendly too. I never had any shocking experiences, surely you should keen an eye opened and make sure you keep yourself safe; avoid walking on your own when it is dark. However, being woman and living on my own, I must stay that I have never felt in danger so far.
What were your best experiences in Cape Town? What do you love most about living in the Mother City? The Capetonian Summer is simply unique, the sunlight, skies and colors of nature that you find here, cannot be found anywhere else. I also love the lifestyle the City offers, very casual and relaxed.
Is there anything that is not so great when living here? I think that safety is always a concern, but as I said above, you will be safe by simply keeping yourself away from danger.
What about Cape Town living expenses? Any insider 'shopping and saving' tips? I noticed that living in the City has become much more expensive compared to when I first moved here in 2013. Your lease will definitely be your biggest expense, however if you manage to start looking for an apartment during low season (starting from March) you can manage to bring the monthly price down by a few thousand rand. Eating out can be very inexpensive in Cape Town, sometimes even more convenient than buying food at the supermarket and cook it yourself. However, Cape Town offers some great weekly markets where I personally stock up with fresh veggies and fruit from local organic farmers and they come at a very decent price.
Which expat services, restaurants etc. would you recommend to other expats? I can't think of any services for expats specifically. As for restaurants, Cape Town offers an incredible variety of spots with local and international cuisine. Being Italian, I can recommend 95 Keerom and Villa 47 for some good Italian cuisine. Shio has been a recent found and I found it fantastic for sushi and modern Japanese food. For those fish lovers, I would recommend them to give the Cod Father a try. This is my favorite restaurant in Cape Town, they have the freshest seafood presented on their food counter daily. Once you choose what you would like to have, they simply grill it with a light seasoning, living the taste of local fish absolutely authentic.
Anything from Cape Town you miss when you visit back 'home'? I've spent so much time in this Country, that when I fly back to Italy I miss "home", being it Cape Town. I miss the lifestyle the City offers, the weather (even in Winter!), my friends and even my house.
Many thanks to Francesca for sharing her insights in our Italian Expat Interview! Francesca works for carzar.co.za, give her a shout if you want to sell your car. 
Looking for more insights into living in South Africa?
Our expat guide book on 'Living in South Africa: Moving - Working - Enjoying Life' will bring you insights into a wide range of topics such as Customs and Cultures, Schooling and Housing, Working and Immigration, Shopping and so much more. Published also as an updated 2015 ebook version, it will provide you with all the newest facts, statistics and helpful resources for settling more easily in South Africa.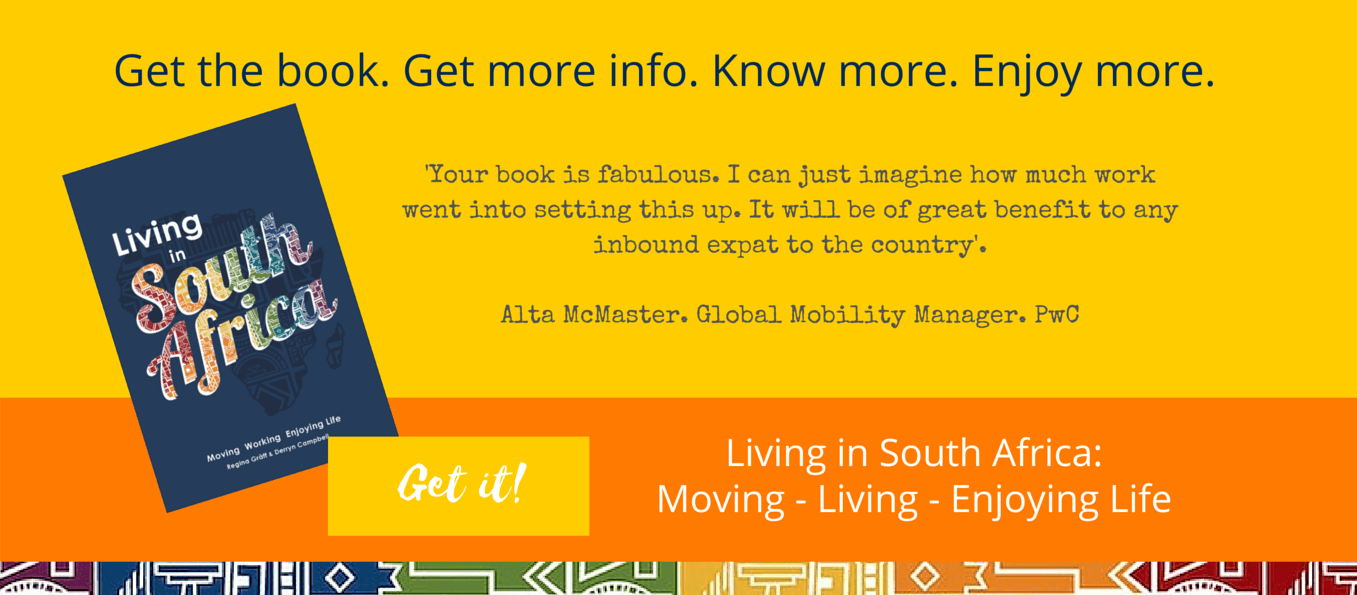 Check out our other interviews here:
Subscribe to our newsletter. It's free!