Italian Harvest Festival
A Taste of Italy 
If you heard about the Italian Harvest Festival in Cape Town, this is unfortunately not taking place in 2016, but you might also be interested to learn about great places to taste Italian wine and treats in the Cape Winelands.
Although there is no harvest festival planned for this year, but a 'Taste of Italy' can be found in several great eateries and wineries in the countryside of the Western Cape.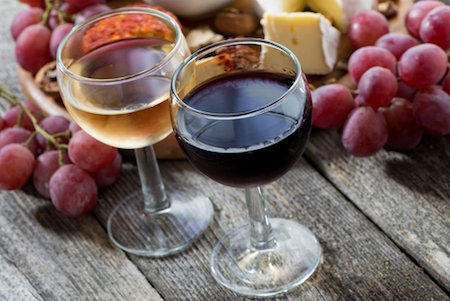 No Italian Harvest Festival for 2016, but find your Italian treats here
Events such as the previously held Italian festival 'Italia in Campagna', or Italy in the Countryside, are great places to source for locally made but Italian style delicatessen or even imported delicacies. Some years back Idiom Wines had hosted very successfully the annual Italian-themed harvest festivals at Da Capo Vineyards in the hills of Somerset West. 

Then, Friulian salsiccia and polenta, Sardinian 'porchetta', home-made pasta, lasagna, porcini mushrooms, Neapolitan and Sicilian specialities including rabbit, arancine and cannoli, were just some of the mouth-watering tastes that were on offer on the harvest days.
But do not despair, you might be able to source at these fine foods and wines at some very special places in Cape Town and surrounds. 
Now as there is no current festival planned, make sure to visit these great places to get your Italian delicatessen.
Wild Peacock Farm and Food Emporium in Stellenbosch: www.wildpeacock.co.za
Puglia Cheese in Parklands: www.pugliacheese.co.za
Giovanni's Deliworld: in 103 Main Road, Greenpoint
La Masseria's shop at the Italian Club: La Bottega Deli - La Masseria
Pane e Vino in Stellenbosch: DellaCia in Lower Dorp Street
Idiom Wines in Somerset West: www.idiom.co.za
The restaurants serving delicious Italian food as was done at the Italian Harvest Festival in 2012 when they participated in this event as well:
Il Leone Mastrantonio in Greenpoint
La Perla in Sea Point
La Masseria in Durbanville
and of course: Fratelli Palmieri at the Italian Club in Rugby
Italian Wine Estates in South Africa
There are several great wine estates in the Cape Winelands which were either started by Italians or have resident Italian winemakers.
Top local examples of Italian-South African wines, including Italian varietals and other offerings from Idiom Wines in Somerset West and Ayama in Paarl or Casa Mori in Stellenbosch and Dalla Cia in Stellenbosch.
Enjoy a day out and chat to the winemakers, taste their fabulous wines and have a wonderful Italian feast. Some wineries also offer other Italian specialties, such as olives or grappa. And for all of you who prefer to have a weekend away, there is plenty to explore in the Cape Winelands. So book a night's stay in the Cape Winelands and enjoy!
More about the Italian Community in Cape Town

Return from Italian Harvest Festival to ExpatCapeTown Homepage