German Expat Interview
In our German Expat Interview you will read why Jenny, an expat from German, enjoys living in Cape Town. Jenny is working as expat coach and recruitment specialist and here she shares her experiences about living in South Africa with us.

Name: Jenny C. Doll           
Nationality: German 
Profession: International Coach & Recruitment Consultant
German Expat Interview with Jenny Doll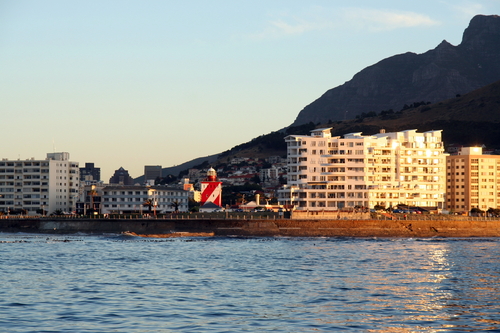 When and where did you move from? I moved to SA on the 01.01.2010 – to start my new life in the new year in SA. I was living in Germany before.
Why did you choose to move to Cape Town? ? In 2004 I fell in love with this city. I have seen the mountains and I have seen the see and it was clear – I am love with this city and I want to relocate there. It took me almost 6 years to relocate. I came every year to make sure it is still Cape Town I want to live in.
You have lived in several other countries before moving to Cape Town. Why Cape Town? Spain, UK, Greece, Germany are European Countries everything is more or less organized and it is fun to travel. I was looking for an adventure and something different. I was used to Europe, 12 months Mallorca, 1.5 Years Fuerteventura, 6 Months Greece, 1 year UK it was quite similar to Germany. When I went for 6 months to Tunisia or for 6 months to Bulgaria, I could see a bit difference to Germany. I did not feel at home in Tunisia neither in Bulgaria when I arrived in South Africa I felt immediately at home – this was very strange to me because I could not understand why? Today I do not ask why, it is just like that! 
What were your first impressions of South Africa? Any culture shock experiences? I arrived here and I was completely impressed because the people have been so friendly and colorful – the rainbow nation. In my opinion the people look more satisfied like in Europe – they do not expect so much and they do not have luxury problems like in Europe – they do have real problems and still smile….. 

What did you struggle with most when moving first to Cape Town? With now and now now. In Germany now is now and not later or tomorrow – the people in South Africa have more time and I wasn't used to that. Worse was the now now – what does that mean? I learnt in the last years the Europeans have the money and the African have the time – I am glad to be in the middle…. (lol)
What should future expats be aware of or know? Cape Town is a beautiful city and South Africa is an awesome country. They should not destroy their dream because of money. The first years have been very hard for me in South Africa. Little income, dependency on my employer and not a lot of holidays after 6 years I am getting my return – PLEASE DO NOT GIVE UP ON YOUR DREAM… IT IS WORTH IT TO HANG IN!
Any tips to share regarding living in the city and dealing with culture shock? Stay present, do not believe in gossip and see the advantage in your negative experience – see it as a test if you still want to stay or rather leave? It is your choice.
In which Cape Town suburb do you live? What do you like about this suburb, what is not so pleasant? Green Point – what I love - We have no Load Shedding – what I do not like: the traffic after soccer games
What do you cherish most about living in Cape Town? The mountain and the ocean – I love going to the oceans and climbing the mountains.
Do you want to mention anything that is not so great when living in South Africa? Every country has its pros and cons – you cannot have one side without the other – I see more pros in South Africa than cons.
What about Cape Town living expenses? Cape Town or South Africa in general is not cheap. Especially cosmetics and toiletries. The first time I bought toilet paper I was actually shocked about the price!
Which expat services, restaurants etc. would you recommend to other expats? Internations is a nice network group, every first Tuesday each months, you meet to network and it is more on a social basis. 
Anything from Cape Town, you miss when 'back home'? Cape Town is home therefore when I am in Cape town all is fine. When I am in Germany I miss the colourful people and I miss my mountains and the ocean.
Update: It is very sad to hear that Jenny's journey has ended.  Jenny passed away in 2018. We feel very blessed to have known her, her energy and positive attitude to life will be missed.
Image Credits on ExpatCapeTown.com and this German expat interview: Jenny Doll and own images
Looking for more insights into living in South Africa?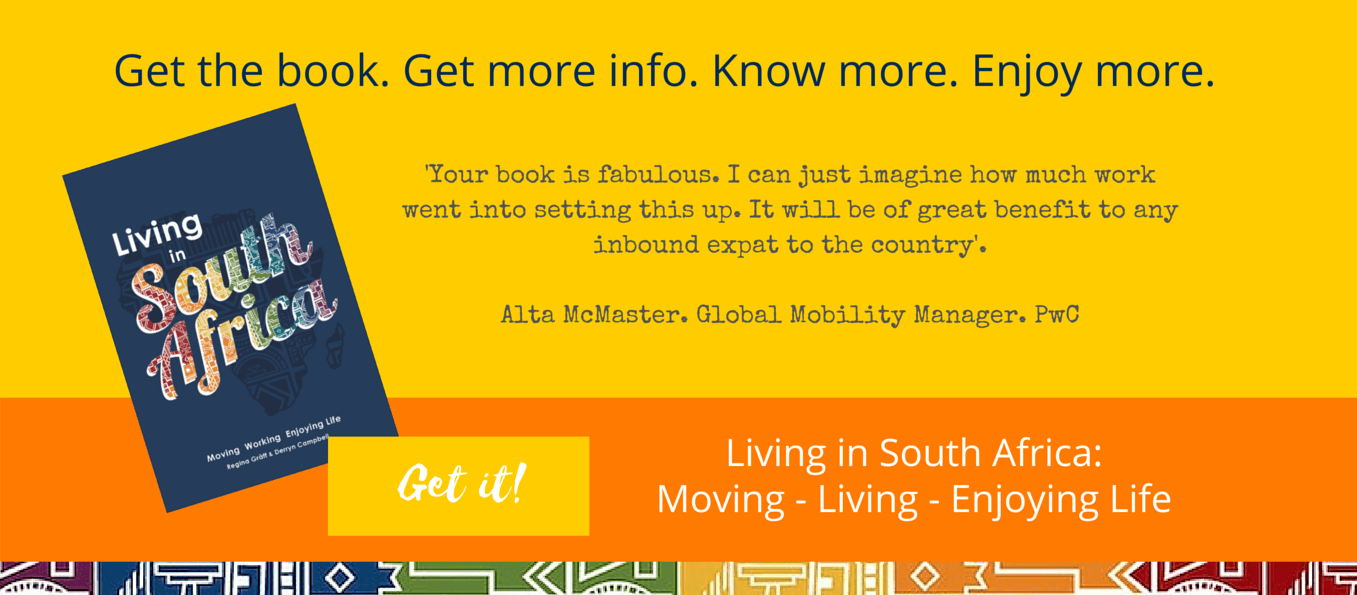 Subscribe to our newsletter. It's free!
More information about expat living in Cape Town