Expat Life in Cape Town
Interview with an Expat From Malaysia
Read here in our expat interview about expat life in Cape Town. Michelle is a Malaysian who has lived in Singapore, another one of the most popular expat countries, before moving to Cape Town. She tells us here what she likes about living in the Mother City and raising her children in South Africa.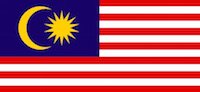 Name: Michelle                     

Nationality: Malaysian 
Profession: Strategy Director
When and where did you move from? May 2012 from Singapore
Have you ever lived in other countries? I have lived in Singapore for 15 years before moving to Cape Town.
Expat Life in Cape Town
Deer Park Cafe in Cape Town - now closed

Interview
Why did you choose to move to Cape Town? My ex-partner is South African and wanted to move back to South Africa. We chose Cape Town because of the lifestyle that it provides – a combination of city life and nature. It doesn't harm that it has sun, sea, mountain and wine!

Do you have children? Yes, they were 2.5 and 4 years old when we moved here.

Where do your children attend school? My son is at Explore & Discover Montessori which is a wonderful –  small, caring and attentive - school, perfect for pre-schoolers. My daughter is at Gan Aviv Pre-primary. It has a great facilities and a wonderful family/community feel.
How did the children settle in Cape Town? They did not have much problems settling into Cape Town. I think the best thing is to take some time when you first move here to explore and discover the many things the city has to offer for families and the children. We really enjoyed the initial period of going to the many different parks, beaches, cafes and farms.
About your expat life in Cape Town: Where do you live here? What's top in that area, what's not? We currently live in Rondebosch because we were trying to get the children into the schools in the area. It is a really nice and green suburb with many families. However, I do prefer living closer to the city around the City Bowl area because of the convenience and strangely the many parks and facilities catered to young children.
What were your first impressions of South Africa? My first impression of Cape Town is that it is a beautiful city with many things to offer. However, as you live for a longer period, you realize some of the "cracks" which may make living here less than perfect – the crime rate, the slowness of service, the lack of public transportation and worsening traffic situation, the Internet service (!), the electricity situation. All of which brings you back to the reality of living in Africa and the need to adapt. However, I will say that Cape Town is not necessarily representative of the rest of South Africa.
What are your best experiences in Cape Town? There are so many I am not sure which to start with. I think living close to the sea and having that amazing sea view every day is amazing. Being able to just go away for a weekend within one or two hour drive – whether by the sea, on a farm, in the mountains or dessert – is also a great experience.
Anything that is not so great when living here? The crime rate, the slowness of service, the lack of public transportation and worsening traffic situation, the Internet service(!), the electricity situation. The corruption situation.
What about Cape Town living expenses, compared to your home country? It is relatively lower and you can have a great lifestyle for a relatively lower cost. And there are so many things you can do that are free – hiking the mountains, going to the parks, spending the day on the beach, etc. However, salaries in Cape Town are not that high so for local salaries, the living expenses may not necessarily be fantastic. And with the exchange rate, travelling overseas is expensive on Rand terms.
Expat Life in Cape Town: Which expat services, restaurants etc. would you recommend to other expats? We are always at Deer Park in summer and Café Paradiso in winter with the kids. The other restaurants that I keep going back to – Chef's Warehouse, The Black Sheep, A Tavola and Power & Glory. Touch Executive was a great laundry / cleaning service that I used when I first arrived.
What should expats definitely know or bring when coming here? Their patience. And it can get colder than you think because of the way homes are built here.
Anything from Cape Town you miss when you go back 'home'? Definitely the views of the mountain and sea. The ease of getting a great cup of coffee and the many cool cafes around. The hipsters. The wine.
Many thanks to you, Michelle, for sharing your insights on expat life in Cape Town. We appreciate very much all the tips you shared in this expat interview! Wishing all the best to you and your family. Enjoy your time in South Africa!
Looking for more insights into living in South Africa?
Our expat guide book on 'Living in South Africa: Moving - Working - Enjoying Life' will bring you insights into a wide range of topics such as Customs and Cultures, Schooling and Housing, Working and Immigration, Shopping and so much more. It will provide you with all the newest facts, statistics and helpful resources for settling more easily in South Africa.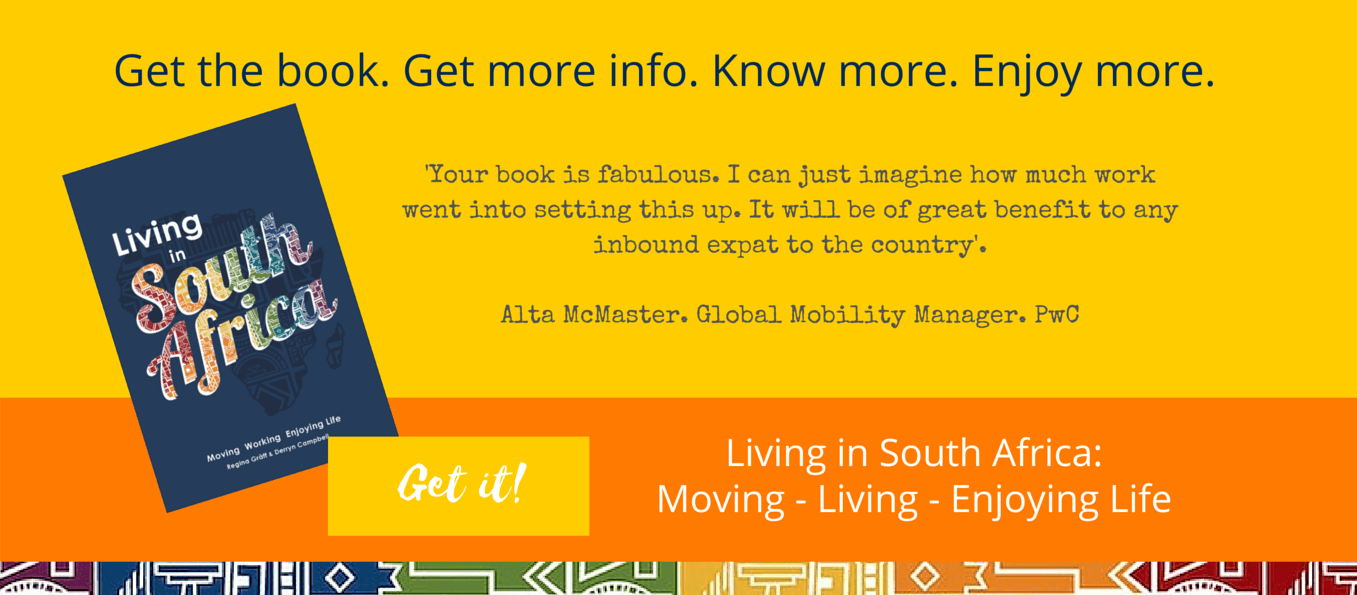 Image Credits on ExpatCapeTown.com and this expat interview about expat life in Cape Town: Deerparkcafe.co.za, own images and Shutterstock.com
Back to Expat Communities in Cape Town
Popular Pages