Design Indaba 2019
Design Festival, Simulcast Conference, Emerging Creatives, Film Festival
& so much more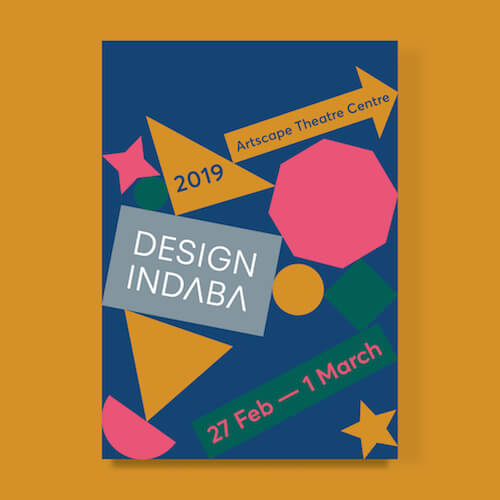 Design Indaba is an internationally acclaimed creative conference and will once again take place in Cape Town, from Wednesday 27 February to Friday 1 March 2019.
It will continue to uphold the standard it has set in previous years of bringing together luminaries in the design world, with the goal of encouraging solutions-based thinking to global design and social challenges. In keeping with the Design Indaba ethos - a better world through creativity - the conference and festival promise to inspire design activism through compelling presentations that combine career-changing insights and cutting-edge work across industries.  
This design festival cum conference showcases the best creative talents of the African continent and features some highly acclaimed international designers and artists as well. The annual festival takes place again with a large variety of events. 
Free event: Nightscape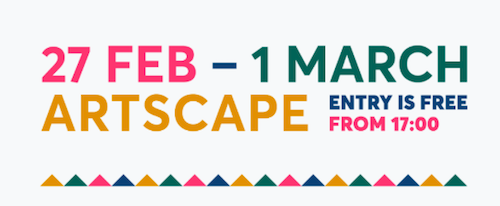 Nightscape is a public festival of design, creativity and performance that takes place after working hours to make it easier for everyone to attend. There is no need to book, and entry to Nightscape is absolutely free – all are welcome to come along and enjoy the chockablock line-up of design exhibitions, film, installations, master classes, demonstrations, displays, curated retail and live music. This event will take place around an inventive container village comprising used shipping containers. 
Nightscape will take place every evening from 17h00 onwards from 27 February to 01 March 2019 and will set the piazza of the Artscape Theatre Centre in Cape Town abuzz with activity. This celebratory cultural and creative event is presented by Design Indaba and runs concurrently with the annual Design Indaba Conference and Cape Town Simulcast. 
What are the 2019 festival and exhibition highlights?
This year, the Design Indaba Festival will have the following exciting exhibits: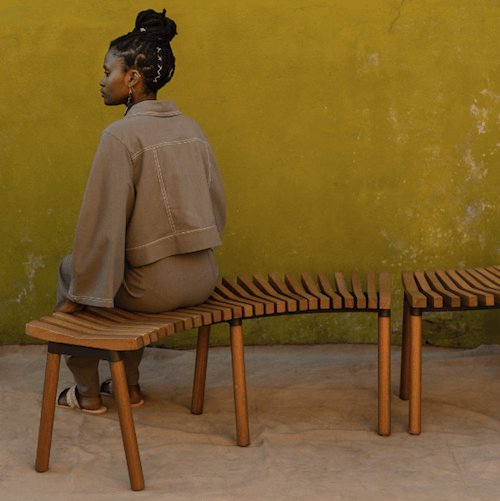 DesignIndaba Nightscape: Exhibition of a collection of African-inspired homeware commissioned by IKEA, the global powerhouse: "IKEA is bringing its ÖVERALLT collection to where it all started; the piazza at Design Indaba. The collection is a celebration of creativity and the social everyday of urban city life. Visitors are welcome to explore the collection, meet the designers, experience our maker-space and enjoy the relaxed atmosphere"

MBOISA

: stands for 'Most beautiful Objects in South Africa'. See the ten designer objects nominated for the award and cast your vote online here.

Emerging Creatives

: Meet some of the most talented young designers and admire their forward-thinking works. The class of 50 rising young design stars from across the country will showcase their work within container spaces
Design Indaba Capsule Collection: Featuring  limited-edition products spanning fashion, furniture and homeware that have been chosen especially for Design Indaba 2019 and are available for purchase at the event. Brands such as Something Good Studio, Pone Creative, Arkivio and Neo Mahlangu all form part of the Capsule Collection. An array of independent local designers such as Crystal Birch, MaXhosa, Pichulik, Gold Bottom, Skin Creamery and Granadilla Swim will be retailing their product ranges on the piazza. 
NightSchool at Design Indaba is a new series of masterclasses that takes place over all three evenings. The 45-minute classes feature intimate sessions with well-known local and international presenters, each a master of their respective field. Among them are: Architect Stefan Antoni, Conn Bertish of Cancer Dojo, Dutch designer Eric Quint and New York-based Olof Schybergson.

Film Festival

: Cape Town shows various films during DesignIndabe. Tickets for Artscape Arena here.

Mingle and relax at the Design Indaba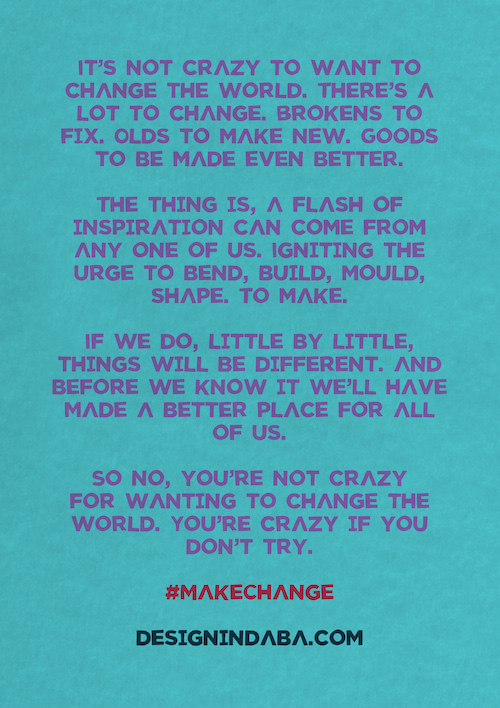 Manifesto: Make.Change
The DesignIndaba Village at the Cape Town Artscape Piazza will be a hub for musical and theatrical performances from 28 February to 1 March 2019. Look out for sublime ice cream from Unframed, cheesy goodness from Holy Macaroni, and vegan treats from Cosmo Café.

Yes, we really are in love with ... 
the DesignIndaba Manifesto 
Well, it's the DesignIndaba's 2015 poster. However, the Indaba's manifesto is still really inspiring!
'We can all use creativity to make the world a better place. Be inspired by those who do and join the movement to bring about positive change. #makechange'
Source for this article incl. pictures: DesignIndaba Press Release, thanks to Nokuphila Nzimande
Popular Pages on ExpatCapeTown

Need more info on moving to and settling in Cape Town?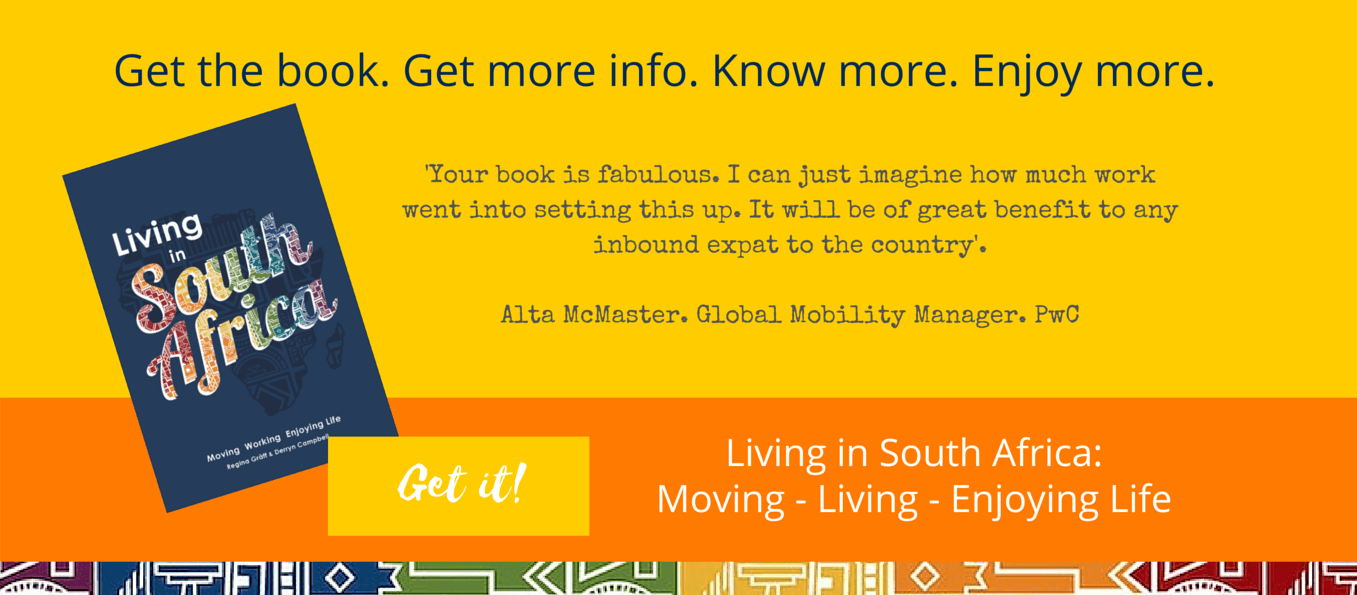 Subscribe to our newsletter. It's free!