Culinary Experiences in Cape Town
Cape Town offers great culinary experiences all year round!
Culinary Innovations at Grande Roche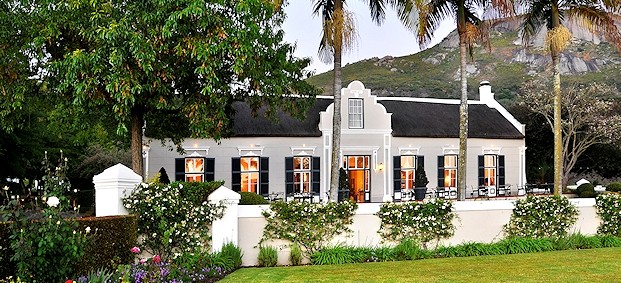 If words, wine and wonderful food are your passion then make sure you join top local writer Diane Awerbuck at The Grande Roche Hotel in Paarl on 26 April for the second in its 2013 series of Culinary Innovations.
Award-winning author of Gardening at Night and Cabin Fever, Diane Awerbuck will enthral guests with her latest novel Home Remedies. It tells the story of Joanna Renfield who has recently been fired from her research post at the Fish Hoek Valley Museum of Natural History. Violence and tragedy lurk in the seaside town and Joanna's life is shaken to its core.
Crime and thrilling adventure combined with the culinary alchemy of Bosman's Restaurant's Chef Roland and the best in wines, all add up to an entertaining evening for book lovers and wine fundis alike.
When? Friday 26 April 2013 at 7pm.  Welcome drinks are served.
Where? Bosman's, Grande Roche Hotel, Plantasie Street, Paarl

How much? R385 (including dinner and wine)
Book your Tickets here: 
Contact: Christine Visagie - 021 863 5100 
Source: Thanks to Alby from Hippo Communications for the info.
Anzac Day Celebrations at Haskell Vineyards

Culinary Experience of a different kind for Aussie and NZ Expats:
Meet up at Haskell Vineyards on the 25th of April for Anzac Day Celebrations. 'We are combining Aussie and NZ traditions for this event!! 
There will be kiwi burgers (pineapple, beetroot, fried egg, beef patty, lettuce, tomatoe, cheese), fish n chips wrapped in paper, NZ pavlova, NZ and Aus wine and Aussie beer. '

The part we are pulling from Aussie is the game two-up. This game is so much fun and I highly recommend you join us for this event to see what it is all about!! 
When? 25 April 2013 from 5pm
Where? Haskell Vineyards, Long Table Restaurant
How much? R250 for adults, R150 for kids
The ticket includes your meal, dessert, a glass of NZ or Aus wine or Aus beer and gratuity.

If you would like to book your ticket for this event, please phone 021 881 3895 for more information or contact Christine on christine@haskellvineyards.co.za.
Return from Culinary Experiences to ExpatCapeTown Homepage