Cape Town Table Mountain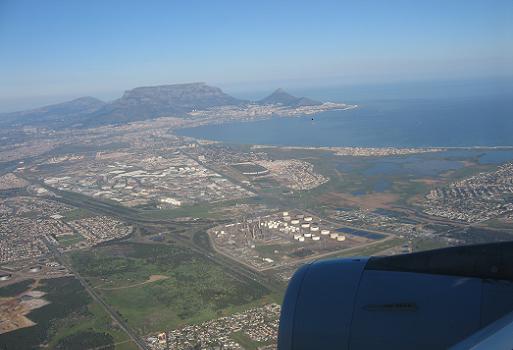 Cape Town Table Mountain - from the air
Cape Town Table Mountain - what a stunning sight when flying into Cape Town or watching from across the Table Bay beaches!
The Mother City's iconic landmark is situated behind the city centre close to the Atlantic Ocean with the suburbs sprawling across its massive slopes towards the Cape Flats.
Did you know that various Table Mountain special offers make a visit to the top of Table Mountain very affordable? Read our tips on how to get those special discounts below.
Cape Town Table Mountain Facts
The Table Mountain in Cape Town surely is one of the most popular attractions of Cape Town. One million visitors take a trip up Cape Town's Table Mountain every year in the modern cable car cabins. Cape Town Table Mountain, however, is not only attracting the tourists it is also one of the favorite with the locals. Many Capetonians enjoy outings to the mountain top to celebrate birthdays or anniversaries or to just admire the views over the city on a clear and wind free day off work.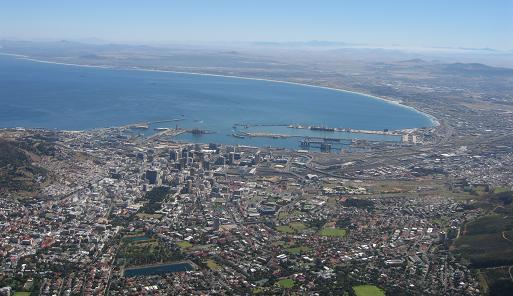 Table Mountain Views towards Table Bay
Highest Point: Maclears Beacon 1,087 m
Cable Car Top Station: 1,063 m
The cabin floor rotates 360 degrees, so you will enjoy all around views.
Maximum speed is 10m/second, trip length: 4-5 minutes
Table mountain massif is a sandstone massif
Hiking up: allow for 3 hours minimum - 5 to 6 hours roundtrip
Alternative Names of Table Mountain: Tafelberg (Afrikaans), Hoerikwaggo
Check the weather via Weatherline: 021 424 8181
The views from Table Mountain are simply stunning. On a clear day you will see up to 100km in distance. The Helderberg Mountain Range near Stellenbosch is usually clearly visible as is - like in our picture - Robben Island, which is 21km away. In clear weather you can also see Dassen Island as far as 55km from the Table Bay too.
Table Mountain Cableway specials
Various specials are offered throughout the year to entice more visitors exploring the surroundings of the national park and the mountain top.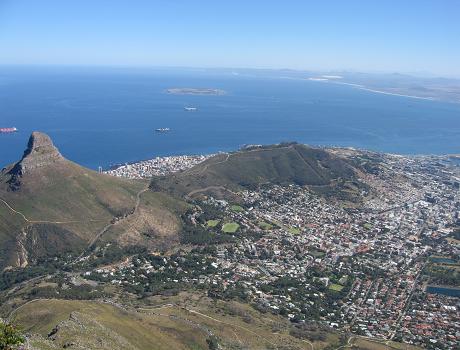 View towards Signal Hill
Birthday Specials: Take your passport along on your birthday when buying tickets. On your birthday you will get a free round-trip on the cable car. Should the cable car not be running due to bad weather, you can still go to the office and collect your free ticket for a trip during in the next seven days. If your birthday falls in the maintenance week, collect your free ticket the week before or after maintenance. Offer only for adults and holders of a South African ID.
Sunset Specials: Enjoy the African sunset at half-price, every day for rides up after 18h00. Valid from 1 November until 28 February. This special not valid the week before Christmas until the second week in January. You need to book your return transport into town though as the MyCity public bus service only until 19h00 includes the stop at the Lower Cable Car Table Mountain station.
Kidz Season: From May to September, two children under 18 can enjoy a free ride with an adult seven days a week. The purchased tickets are valid on one specified day only and valid for seven days after specified day. Offer valid only for South African citizen or ID holders. Take note: The Cableway is closed 8 July to 18 August 2019.
Cape Town TableMountain by Cable Car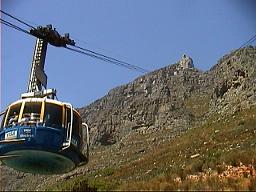 Table Mountain Cable Car
Taking up the Cable Car is quite an adventure especially for the kids, although the modern Swiss-made cabin with revolving floor, is really comfortable, so everybody can enjoy the views from all angles. The trip takes roughly five minutes to reach the top station. The view however is so stunning you forget your fright of heights and are mesmerised by the splendid views over the Table Bay.
The wind sometimes spoils the plans for an outing to Table Mountain, when the breeze gets too strong, the Cable Car has to stop its service. So even if the sky might be looking great, bluer than blue, the Cable Car might not run, if the wind is strong or the South-Easter is blasting the city.
To avoid disappointment, call ahead to enquire if they are open: Weatherline 021-424 8181
Hiking up Cape Town Table Mountain
Climbing up Table Mountain or abseiling from the mountain. There are five marked hikes up the mountain. Get more info from the Table Mountain National Park

Take in the phenomenal views over Cape Town, for early birds in winter you might be lucky to see the sun rise or sunset from top of Table Mountain which is really special

Enjoy easy walks, which are signed and the main plateau which measures 3 km in length secured with pathways or go on a guided tour.

On the Table top walk to Maclear's Beacon, which you will reach from the plateau at 2,5km distance via a well marked track.

Enjoy a meal in the restaurant on top of Table Mountain. This is also a great place to celebrate with the best views over the Table Bay. Remember riding up with the cable car on your birthday, means free ride!

Explore the flora in the Table Mountain National Park which does not only consist of more than 100 species of irises or 500 different Erica species, but you might be lucky to see the wild orchid Disa Uniflora.

Kids especially love watching the wildlife like the rock dassies, baboons and chameleons. There are no lions or leopards in the Nature reserve anymore, but you have to watch out for snakes, like the Cape Cobra and the Puffadder if you stray from the main paths or hike up the mountain;).
Cape Town Table Mountain: National Park
Table Mountain National Park in the recent years upgraded greatly the trails and facilities for walkers and hikers. We did Skeleton Gorge and Nursery Ravine trips which both start from Kirstenbosch Gardens.
If you are into hiking longer trails, even overnight in mountain huts, then this one is for you: Go hiking the Hoerikwaggo Trail with a group of people. This trail takes three days with approximately six hours of hiking each day. The guides are well trained and experienced. Accommodation and meals are catered for. But you need to be fit and able to manage steeper mountain sections. I heard people raving about it, and it is definitely one of the things we will try to do while here in Cape Town. Hoerikwaggo is the name the Khoisan gave to Table Mountain as they called it "The mountain in the sea". The views along this trail must be awe inducing. More info...
ExpatCapeTown Advice: Always take a rain coat and sweater with you, remember, the weather changes quickly when you are in the mountains. Definitely don't go with slip slops or even barefoot. Take sunscreen and a hat as well and a sweater for colder temperatures, this is highly recommended even if you go up by Cable Car!

And join this group 'Hiking Cape Town' on Facebook to be always informed about security and hiking tips in and around Cape Town.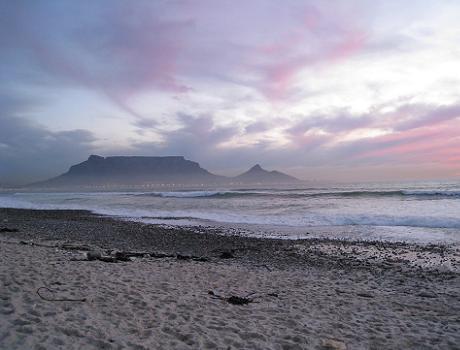 Table Mountain at Sunset - as seen from Milnerton
Cape Town Table Mountain - Best views
Of course flying over Cape Town beats them all - be it on an helicopter ride (offered by various companies from the V&A Waterfront) or arriving via airplane. When approaching Cape Town by air from Johannesburg flying along the northern coastline, you will enjoy amazing mountain views over the Rietvlei and Milnerton Lagoon and the beautiful Northern Suburbs.

From Bloubergstrand you will have the perfect picture postcard view of Cape Town's Table Mountain. Blouberg, also spells as Blaauwberg, is a suburb north of Cape Town and very popular with tourists and locals for its great beach and wind which is ideal for kitesurfing. And to end a glorious day in Cape Town head to one of the beachfront restaurants in Blouberg to enjoy a great sunset over the Atlantic Ocean tinting Table Mountain in wonderful pinkish and purple colours.
Should you be so unlucky to visit Cape Town when the weather is adverse to going up Cape Town Table Mountain and you decide to enjoy the views over the Mother City from other spots because on top of the mountain it might be to cloudy, to windy, to hot... then go or drive up to Lions Head.
The views are great from there too and you can admire Table Mountain in the near distance in all its details.
Table Mountain as seen from Lions Head
More info on Cape Town Table Mountain
Opening times of the Cable Car: up 8h00 - 18h30, last car down 19h30. (May to August 8h30-17h00) 

Buy your tickets online only via 

webtickets

, not through any other website!

Rates: (return) R380 Adults, R200 Children up to 18yrs, children under 4yrs free
Discounts: for Students (with valid student cards), pensioners and Wildcard Holders applicable
Wheelchair access: 2 viewpoints along a 2km pathway are accessible for wheelchair users.
Get more detailed info on their official website  or Return from Cape Town Table Mountain to ExpatCapeTown Homepage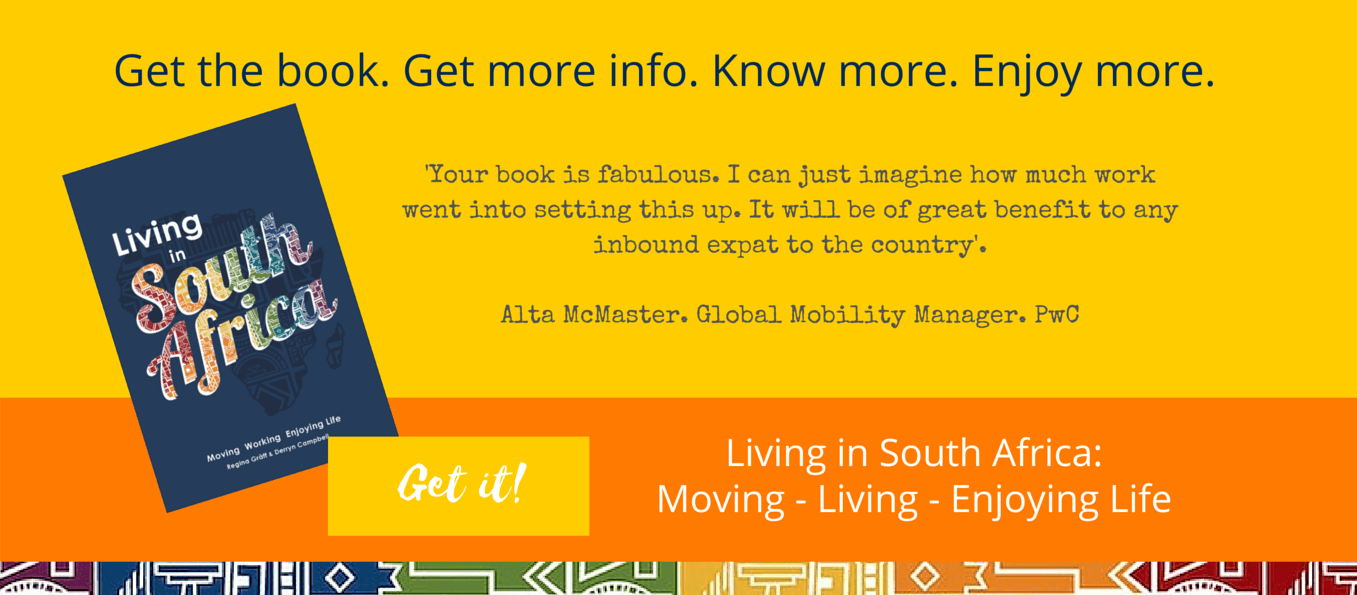 Subscribe to our newsletter. It's free!