Cape Town Special Schools
How to find the right Cape Town school for your special needs child?
Are you looking for Cape Town special schools for your special little one? If you are moving to Cape Town with your child and are looking for special needs schools for your child, you will want to know which institutions are recommended and which are known for a good standard of education and caring teachers.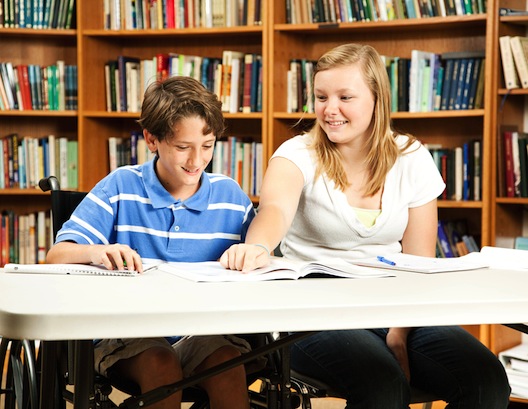 On this page, you will find some remedial schools and schools for children with special needs that were recommended by expats living in Cape Town. In Cape Town, it often seems difficult to get children with disabilities and learning difficulties accepted into mainstream schools and private schools also are often reluctant to accommodate the needs of different or special children. Some parents still prefer to have their children attend mainstream schools and sometimes this is possible if you can get your kids assessed independently and organize a tutor to support your child in class.
Cape Town Special Schools 
Please check out the special schools below which were recommended to ExpatCapeTown and try to arrange a meeting to get more information about the special education the institutions offer.
| | |
| --- | --- |
| | Shelanti Private School |

School for Inclusive Teaching
Grades 1 to 7.
Located in Parklands. 

| | |
| --- | --- |
| | EduExcellence School |

Private Therapeutic Remedial School
Grades R to 9.
Located in Noordhoek. 
---
| | |
| --- | --- |
| | Vera School |

School for Learners with Autism
Located in Rondebosch-East. 

| | |
| --- | --- |
| | Carel Du Toit Centre |

Special school for deaf children
Pre-primary to Grade 3.
Bellville, near Tygerberg Hospital. 
---
| | |
| --- | --- |
| | Pioneer School  |

School for blind and partially sighted learners, visually impaired learners with additional disabilities, deafblind learners
Grades 0 to 12.
Located in Worcester. 

| | |
| --- | --- |
| | Vista Nova School |

Special support for learners with CP (Cerebal Palsy) and Specific Learning Disability, as well as providing specialist support and remedial teaching for a wide range of needs
Pre-Primary (from age 3) to Grade 12
Located in Rondebosch and Pinelands. 
Disclaimer: This page is not a sponsored directory for Cape Town Special Schools, just a starting point for your own research!
Good luck and please come back to us if you find a great school which accommodates your child with special needs and which goes the extra mile in caring and teaching your child. Let us know and share your info here. Other parents will appreciate your help. For more info you can also contact the Consolidated Network for People with Disabilities (CNPD)