Cape Town Markets
The Best Weekly and Monthly Markets in Cape Town
There are many popular Cape Town markets that attract locals, expats and tourist alike. Most of the markets in Cape Town we mention below are open on weekends, but some offer an unique market shopping experience also during the week. Whilst some of these Cape Town markets concentrate mainly on fresh organic produce and homemade food such as at the Earth Market, Tokai Forest Market or Nitida Market, most of the weekend markets also offer some splendid local arts and crafts. 
Below find our listing of great markets in Cape Town and the surrounding suburbs you will love to explore. For more information on proper Cape Town flea markets, go to our special page here. 

Weekly Cape Town markets - Farmers Markets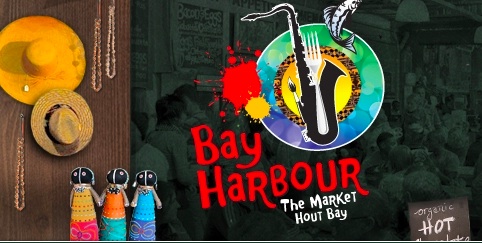 Bay Harbour Market in Hout Bay


When? Fridays 17h00 until 21h00 and Saturdays and Sundays 9h30 until 16h00
Where? Right at the end of Harbour Road in Hout Bay
Enjoy the vibrant atmoshpere at this new market in Hout Bay. Experience diversity, taste the amazing local food and listen to the musicians. Parking available. More info.
Neighbour Goods Market in Woodstock


When? Saturdays from 9h00 until 14h00
Where? Old Biscuit Mill, 373-375 Albert Road in Woodstock
Located in the Old Biscuit Mill, a visit to this market is a must for gourmets and foodies. This gourmet market is huge with more than 100 traders and so there are lots of tasty organic home baked and home cooked treats and farm fresh produce on offer. Many more galleries and little stalls await on the second floor of the Old Mill too. Parking can be a bit tricky, so best plan to arrive early. More info.
Slow Food Market in Willowbridge/Durbanville


When? Saturdays 9h00 until 14h30
Where? Willowbridge Shopping Centre, Durbanville
This stylish outdoors market in Willowbridge Shopping Centre in Durbanville is a great attraction for foodies of the Northern Suburbs. There are many stalls with delectable international delicatessen, fresh organic bread and organic olives. This market is ideal to visit when combining your food shopping with browsing the fabulous designer and homeware shops in this lovely boutique style shopping center. More info.
Tokai Forest Market in the Southern Suburbs


When? Saturdays 9h00 – 15h00 (weather permitting)
Where? Porter Estate off Tokai Road turn at Manor House
Weekly market with very good selection of fresh organic and homemade food. Started by the creative chefs and heads of Jonkershuis Restaurant of the Groot Constantia Wine Estate and Societi Bistro this market has grown in popularity in the Cape Town Sothern Suburbs and is a great place to have a relaxing start to the weekend. Sufficient parking on the grounds of Chrysalis Academy. More info.
Sunday Island Market at Northgate/Koeberg Interchange


When? Every Sunday from 10h00 until 14h00 
Where? Northgate Island Mall next to the N1/M5 Koeberg interchange
A real home and lifestyle market in the new shopping center the Sunday Island Market is a great place for the whole family as there is entertainment for the kids offered as well. So if you are looking for a market which is great for rainy days too, this is the one for you. Plenty of free parking available. 
City Bowl Market in Cape Town CBD


When? Saturdays 9h00 until 14h00
Where? 14 Hope Street, Gardens
New fab indoors market in the hall of the old Gardens Synagogue which lots of delicious food and a great place to chill on a Saturday. For the kids there is a jungle gym. More info.
Earth Fair Market in Tokai


When? Saturdays 9h00 until 14h00, Wednesdays 15h00 until 20h30
Where? In South Palms Centre in Tokai. Next to Builders Warehouse, behind Bathrooms Bizarre
Another indoor market, this new market in the Southern suburbs offer many special treats for lovers of fresh organic food. And as a great bonus for families with little ones: there are plenty of activities for kids. Plenty of parking available. More info.
Slow Food Market in Stellenbosch


When? Every Saturday from 9h00 until 14h00
Where? Oude Libertas Wine Estate, Stellenbosch. Off Adam Tas R310 Road.
This Stellenbosch market offers a wide variety of goods and culinary treats. More info.
Monthly Cape Town Markets
Woodmill Lifestyle Market in Stellenbosch


When? Last Friday night of the month, from 17h30 until 22h00
Where? Vredenburg Road, Stellenbosch. Off Adam Tas R310 in Devon Valley.
The Indoor Market offers a wide variety of homemade goods and culinary treats, lifestyle products and live music. More info.
Elkanah House Schoolyard Market in Blouberg


When? Last Saturday of each month from 9h00 until 13h00
On the school grounds of Elkanah House High School in Sunningdale
Lovely setting and very popular in the Tableview and Blouberg communityWith crafts and food stalls, great entertainment for kids too. More info.
Bo Kaap Food and Craft Market


When? First Saturday of each month from 10h00 until 14h00
In the Boorhaanol Centre in Pentz Street, opposite the Bo-Kaap Civic Centre. 
Tasty traditional foods including samosas, curries, rotis, bredies, koesisters, milk tart, biscuits, cakes, spices and more will be on sale. View old photo collections and chat to the locals about their history. A hands on samoosa folding demonstration will take place at 12:00. Entrance free. With fun activities for children.
Durbanville Craft Market


When? First Saturday of the month from 8h30h until 14h00
Where? On the grounds of Rust and Vrede Estate in Durbanville.
Here you will find this true craft market with lots of handmade arts and crafts. But you will find great food stalls with the basics like honey, olive oil or bread, there too. More info.
More Cape Town Markets 
For more info about the best fleamarkets and Cape Town markets for treasure, antiquities and souvenir hunting, please check my separate page our ExpatCapeTown Flea Markets Guide here. Please spread the word about these great Cape Town Markets. Have fun and enjoy expat life in Cape Town.
Subscribe to our newsletter. It's free!