Cape Town Life Savers Competition
Cape Town Life Savers | 27 November 2019 | ExpatCapeTown
There are more than 6500 voluntary lifeguards throughout South Africa. They operate from over 60 coastal clubs and more than 50 inland clubs across South Africa. In 2018, the National Sea Rescue Institute of South Africa reported 1138 rescue operations during which 1630 people and 51 animals were rescued.  Sadly, drowning incidences are still occurrences at the Cape Town beaches.
Water Safety Tips from Lifesavers in South Africa
Having witnessed a near drowning on a Cape Town Beach, we just can appeal to the visitors of the beautiful beaches in Cape Town to please be "waterwise" - and support the excellent efforts and skills of the Cape Town life savers.
Be sure you know some important rules when enjoying South Africa's ocean beaches or swimming in South African lakes and dams.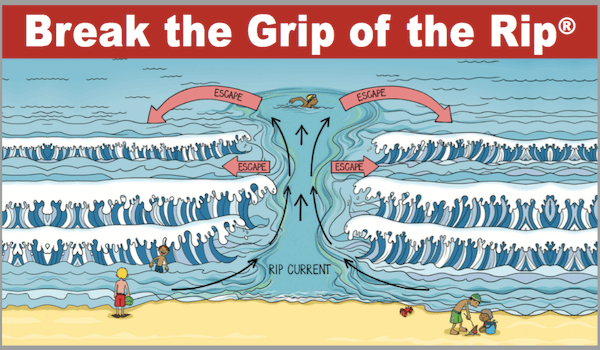 Download the flyer for your family, friends and guests here.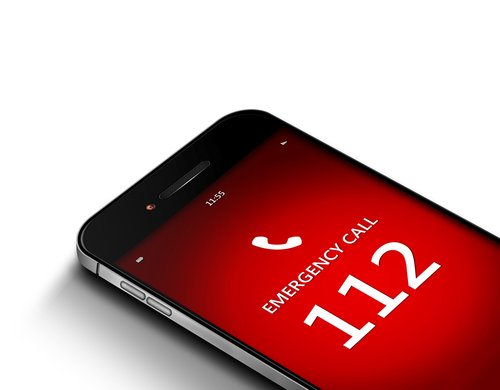 The Sea Rescue Number is 112
Know about the beaches and its currents and learn where there are dangerous currents, do not swim where there are rip currents, locals will tell you which places to avoid
Learn about rip currents and follow the steps shown by the NSRI
Save the local Sea Rescue emergency number on your cellphone: 112
Note down this number too: 082 990 5980 for the Air Sea Rescue Unit

The 

national emergency number

of Sea Rescue South Africa is 

087 094 9774.

Learn to swim and know how far you can swim safely. Don't overestimate your swimming skills.
Never swim alone and let others know where you plan to go swimming with your friends.
On beaches with lifeguards swim between the red and the yellow flag
Avoid heading to dangerous beaches and do not get into the water there. Even close to the shore, undercurrents can be very strong.
Wear sunscreen with at least SPF 30 and protective clothing. Take water along on your day out at the beach. Avoid getting a heatstroke by limiting your time at the beach.
Know your the beach flags:
Cape Town life savers | Life saving championships
Regularly South African life saving championships are held where the life savers and rescue teams compete at an international level.  During the annual Cape Town Life Savers competition the top lifesaving athletes from across the South Africa participate and compete at an international level in 2 main categories; beach and surf. The events usually include beach flags, sprints, swim, board, ski and the iron man/woman challenge.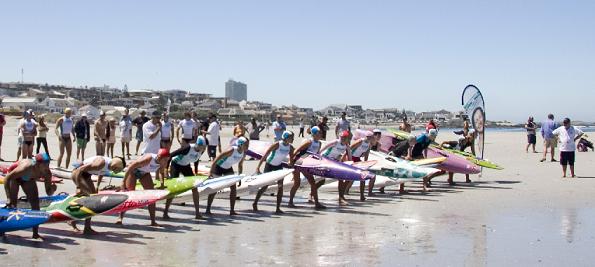 The South African Life Savers Championships take place annually
Internationally, life saving championships are held every second year, the next life savers world championship will take place in Riccione/Italy from 15 September - 4 October 2020. 
In 2018, South Africa ranked 6th of 33 teams who competed successfully in the Lifesavers Championships in Adelaide/Australia. South Africa proofed that it has a very strong national team as they ranked 3rd in the ocean events, after Australia and New Zealand. Only due to the much lower ranking in the pool events where France, Germany and Italy had stronger teams, the South African team missed out on a medal for their overall performance.
Make sure to support the heroes of the sea, you never know, you might need them too! The Cape beaches are not without dangers, and just this week four youths drowned of Sea Point. Do not put your life and that of others in danger, when swimming in waters you do not know or do not know how to swim in the cold ocean waters. Always make sure to get proper information on the Cape Town beaches and know where there are lifeguards and where it's safe to swim.

Join the South African Nippers
Lifesaving SA and NSRI are involved many events and community education. They have developed excellent swimming and training programs and also manage to teach many youth annually who often also become highly skilled lifesavers.
With their involvement they also appeal to kids and teenagers to become part of their "Nippers" teams. So what exactly are the "Nippers"? This is the name for the junior members in the lifesaving clubs. Kids from the age of 8 to 14 years can participate in a wide range of fun activites which prepare them also to become valuable lifesavers later in life.
The emphasis is on fun and community spirit, so encourage your kids to join them in your local sea rescue club.
South Africa National Sea Rescue | NSRI
NSRI's pink rescue buoy
There are 41 NSRI Stations around South Africa according to the NSRI annual report 2018. The NSRI is a non profit rescue organization and is operating for more than 40 years. The charity has a fleet of 106 rescue craft, 30 vehicles and access to a range of helicopters. 300 Pink rescue buoys have been installed at many beaches as a first response measure and 20 lives were saved in 2018 by the use of the pink buoys.

These are the NSRI stations in Cape Town:

Melkbosstrand
Table Bay
Bakoven
Kommetjie
Hout Bay
Gordon's Bay
Simon's Town
Strandfontein
but there are many more beaches manned with lifeguards, like Fishhoek, Muizenberg, Big Bay, Camps Bay and others.
Read more about Cape Town beaches where there are lifeguards here. 
And please support the valuable work of the Rescue Organization, please visit the NRSI site here.
Valuable Lifesaving Links about Cape Town Life Savers
If you are a small craft user, download the NSRI's 'SafeTrx' app for South Africa which is available free on Google and Apple app stores.

Popular Pages 
Return from Cape Town Life Savers to ExpatCapeTown Homepage

Jul 04, 23 07:28 AM

Cape Town Safari Tips: The best game drives near Cape Town and what you should know when going on safari in South Africa

Jun 14, 23 06:57 AM

Expat's Guide to the Cape Town Emergency Numbers and Emergency Helplines

Jun 14, 23 06:00 AM

Our South Africa Health Facts includes info and resources on recommended vaccinations, covid-19 and malaria in South Africa.