Cape Town Events in August
Explore, experience and enjoy life in Cape Town
What's on in Cape Town in August 2019?
Which Cape Town events in August are really worth leaving your cosy fireplace? Your ExpatCapeTown events calendar will show you what's on in Cape Town in August listing the finest events for the month. Here you will find out about the most exciting events happening in the Mother City in August 2019.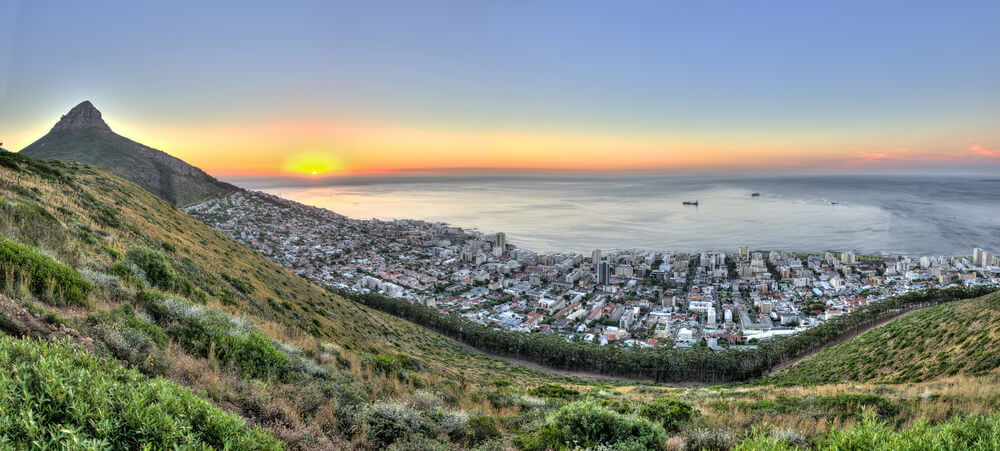 Stunning views over Cape Town's Table Bay with Lion's Head to the left
Even in winter Cape Town often has some gorgeous sunny and warm days will make exploring the Cape a wonderful option. And when it is cold and rainy your indoors activity choices are numerous.
August is 'Women's month' in South Africa, celebrating the amazing and strong women in our lives. Women's Day is a public holiday and is on Friday, 9 August 2019 which makes for a wonderful long weekend break.

Cape Town Events in August 2019
• Cape Town, Barnyard Theatre: Prime Circle. 2 August 2019. On their Innocence Tour. Tickets: R200.  More info.
• Cape Town, Joseph Stone Auditorium: Divas - One night only. 3 August 2019. Experience a night of Divas in drag, great production, glitter, talent, lights and so much more! Tickets: R160 from Computicket.  More info.
• Cape Town, Royal Yacht Club: Lipton Cup Challenge. 4 - 10 August 2019. Enjoy watching the races in Table Bay. More info.
• Cape Town, Baxter Theatre: Tanks Live: The Audacity to be. 6 - 17 August 2019. Long term musical project by Cape Town based musician Tankiso Mamabolo. Tickets: R120/concessions apply. More info.
• Cape Town, Artscape Theatre: School Arts Festival. 12 - 29 August 2019. With participants and talented youth from Cape Town schools, includes also the High School Drama Festival. Tickets: From R45. More info.

• Cape Town, Artscape Theatre: Sleeping Beauty. 17 - 31 August 2019. Family entertainment by the Cape Town City Ballet and international artists. Tickets: From R180. More info.

• Cape Town, Grand West: Soulful Superstars SA Tour. 22 August 2019. Musical show with Peaches & Herb. Tickets: From R250. More info.
• Cape Town, Green Point: Annual Blisters for Bread Charity Walk. 25 August 2019. With fun 5km and 10km fun walks. Every entry fee will support 25 children. Tickets: R60. More info.
• Cape Town, Claremont: Cavendish Square Charity Bookstall 2019. Usually at the end of August. TBC. At this very popular annual event, local charities which will benefit from the booksale. Located at Cavendish Shopping Mall this also makes for a great day out with your family and learn more about the less fortunate communities and the great work local charities do to support them.

Cape Town Events in August in the Winelands
• Robertson Slow Festival 2019: 9 - 11 August 2019. Farming and Wine Festival in the Robertson Wine Valley with Regional Food Market on Sunday. More info.
• Clanwilliam Wildflower Festival 2019: 23 August 2019 - 1 September 2019. Annual Wildflower Festival on the West Coast is a must see for everyone.
More info on the best wildflower festivals in the Cape.
Have a wonderful month of August in Cape Town!

More info on Cape Town events in August can be found on the Computicket website: www.computicket.com, where you can find more info on location and pricing and can make your bookings. Any other Cape Town events in August which we should add here? Please contact us and share your info about great Cape Town events in August. Other expatriates in Cape Town will be grateful to hear a lecture, see a play or listen to music from their home countries too. Thanks a lot for your help:)
Do you want to be informed about great Cape Town events every month and read lots of interesting Cape Town Insider Tips, then subscribe to my ExpatCapeTown Newsletter here.
Subscribe to our newsletter. It's free!