American Expat Interview
An American in Cape Town
Are you interested in reading an American Expat Interview and know what an American in Cape Town likes best about the Mother City's expat life? The expat interviews in my guide shall give you better insights into expat life in Cape Town. 

The start to the interview-series will be made by Connie, an American from Texas. Connie is a very involved and open-minded American who moved to Cape Town from London and she can compare the expat lifestyle in two of the world's most favorite expat cities. She lived here as an accompanying spouse until 2012, and has since relocated to London/Uk and subsequently returned to the USA.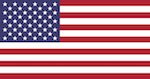 Name: Connie 

Nationality: American
Profession: Nutritionist, Volunteer at various charities
When did you come here? In March 2009 with a tourist visa. As I stay less than 90 days, I did not go through the process of getting a visa. My husband stays here for a year though on a work permit. He is working as an IT specialist for an international company in Cape Town.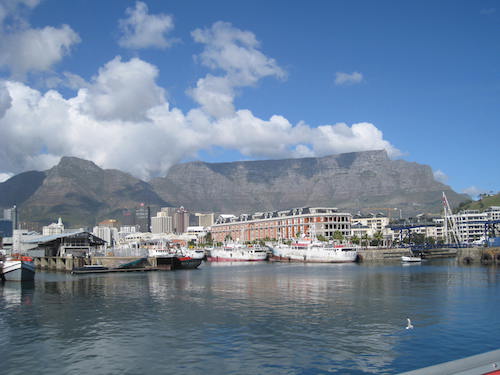 Cape Town Waterfront
Why did you choose to move to Cape Town? Spouse's job brought us here. The process of moving here from England was quite swift, as the company required his work experience here. So he came here before me in December 2008.

Where do you live? Really central. In one of the Waterfront apartments. Good for daily shopping when you do not have a car.
Any culture shock experiences? Not really, but I found it quite difficult getting to know people. I found the adjustment to the hot climate in May quite challenging at first.
American Expat Interview
Best experiences in Cape Town? The willingness of the shops to help you find something is really special.
What is not so great? There are no big DVD rental shops like Blockbuster in the vicinity. Finding book clubs was difficult. Book shop staff was not helpful. Seeing the townships, I find that so sad and heartbreaking. Public Transportation is quite disappointing too.
What do you think about Cape Town living expenses? Much more reasonable than England by far. Dining out is much cheaper. When you pay here R600 for a dinner for two, the same food would cost at least £150 in England or USD90 in Texas.
Any services, restaurants, accommodation etc. you would recommend to other expats? We like going to the "Savoy Cabbage" in Cape Town for dinner. The restaurant "Chamonix" in Franschhoek is excellent. "Rosenhof Country House" in Oudtshoorn was very nice. The "Residence Klein Oliphants-Hoek" in Franschhoek is wonderful too.
What things should expats bring when coming here? I would suggest bringing your own cosmetics. They do seem to be a bit more pricy here. I've gotten used to looking ingredients up on the internet for substitutions for food items as I am on a restricted diet.
Is there anything from Cape Town you will miss when going home? The great physiotherapist you recommended! I will miss the weather, good food and wines. The outdoor activities are great as well.
Connie, Thanks a lot for your time and all your input on this American Expat Interview! I am sure many expats will find this information very useful. 
Further please find another American expat interview here. 
We hope you enjoyed reading our expat interview with an American in Cape Town? Are you also an expat in Cape Town?  Plug up the courage and offer your insights into expat life on our ExpatCapeTown website. Ask for a set of interview questions. Your insider's view will be very much appreciated by the expat community. Please contact us.
Need more info on living in South Africa?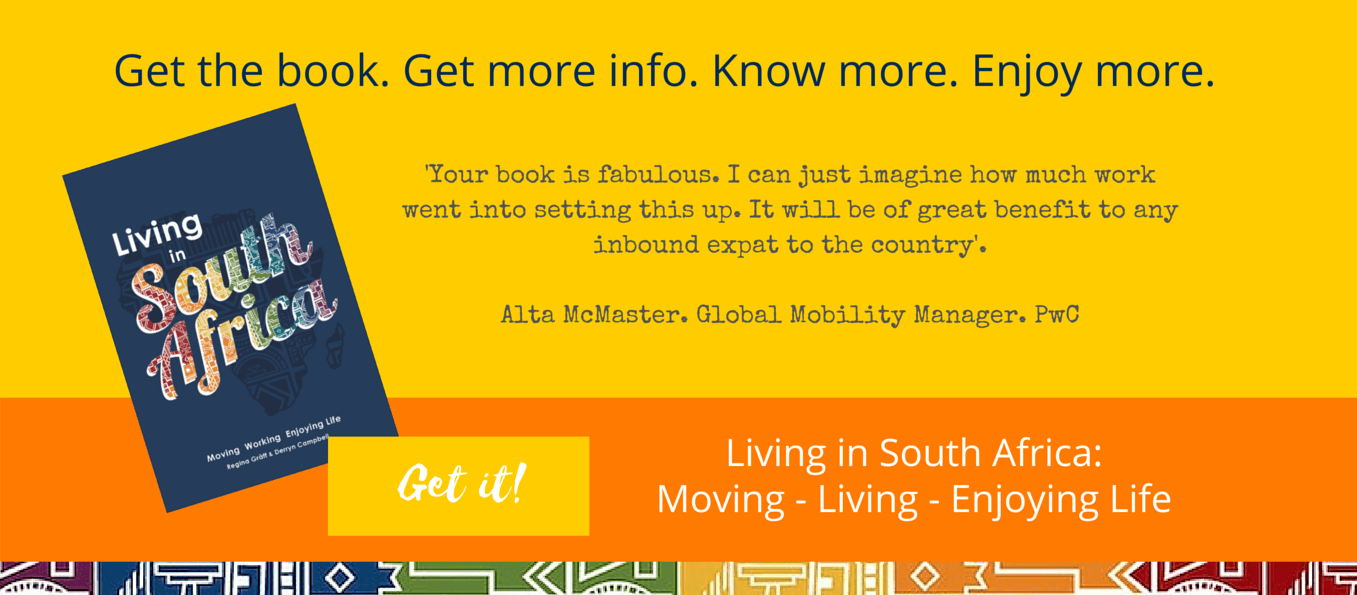 Popular posts
Subscribe to our newsletter. It's free!