German Expats
Interview with Alexandra
Expat Living in Cape Town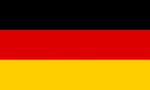 Name: Alexandra                
Nationality: German
Since when are you living in South Africa?  I came to South Africa five years ago, in 2009. After having finished my studies in Munich, I moved to Franschhoek, where I was offered a job as a translator at an internationally operating company in this quaint Winelands town. I moved here together with a colleague from Munich. We wanted to experience life in South Africa for a while.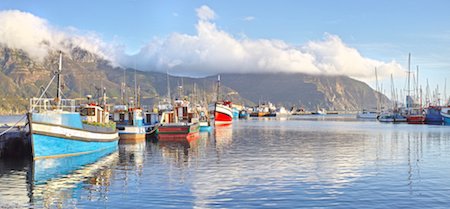 Hout Bay Harbour
Why and when did you choose to move to Cape Town? After having worked in Franschhoek, I moved to Cape Town and decided to work for myself as a freelance sworn translator and copywriter. It took some time to establish a good client base, but now I work, among others, for the online travel magazine 'Kapstadtmagazin' as German editor. I am a bit of a 'city girl' and enjoy all the activities this great city offers.
Where do you live? Upper Woodstock. It's a beautiful area close to town with old Victorian houses and I feel safe there. There are some areas in Cape Town, which are not as safe as others, but as everywhere, one always has to apply common sense with regards to safety. However, there is no need to be paranoid about safety, just be aware. 
Any culture shock experiences? It was strange at first to see all the electric fences, high walls and burglar bars at the homes, especially in such a small town as Franschhoek, but after a while I got used to that. The people there always put emphasis on security and staying safe, however, if one applies common sense, you do not have to feel unsecure or threatened when walking in the streets.
Best experiences in Cape Town? I love the mountain and the proximity to nature. Despite coming from a rural area in southern Bavaria, I am a 'citygirl' and love everything the Mother City has to offer such as events and markets. However, I also love being so close to nature, having the beaches and mountains nearby and I love exploring and hiking in the Cederberg and Jonkershoek area.
What is not so great? Being constantly confronted with begging people and streetchildren. I understand that South Africans born into poverty have little chances of breaking that vicious circle, but I strongly believe that where there's a will, there's a way. Begging is no solution, because it will never get you off the street. Instead of giving money to beggars in the streets, people who want to help, should give responsibly and support local social initiatives, charity organisations or buy the Big Issue Magazine from the street vendors.
What do you think about Cape Town living expenses? Depends on what your expectations and standards are, but living costs can be as high as in Germany, but going out for example is comparatively cheap. Organic food on the other hand is very expensive here.
Any places you would recommend to other expats? Visit Hout Bay Harbour Market, which is one of my favourite places to go to...And experience the starry sky in the Karoo. I have been to many places in the world, but you feel never so close to the stars as in South Africa.
What things should expats bring when coming here? Humour and patience.
Anything from Cape Town you miss from back 'home'? You can get pretty much everything here, but I miss the fabulous foods my 'Oma' (grandma) cooks.
Interview posted: 2014 - Image Credits on German expats interview: Dhoxax/Shutterstock.com

Subscribe to our newsletter. It's free!
Need more info on living in South Africa?