Education in South Africa
The current state of education in South Africa is a worry to many a parent. A recent Mail&Guardian article states that 80% of the school in South Africa could be 'dysfunctional'. Other newer statistics further suggest that South African pupils lack basic skills and knowlegde compared to their peers around the world and that the education standards in South Africa are, in general, very poor. However, there is a big divide in the school system.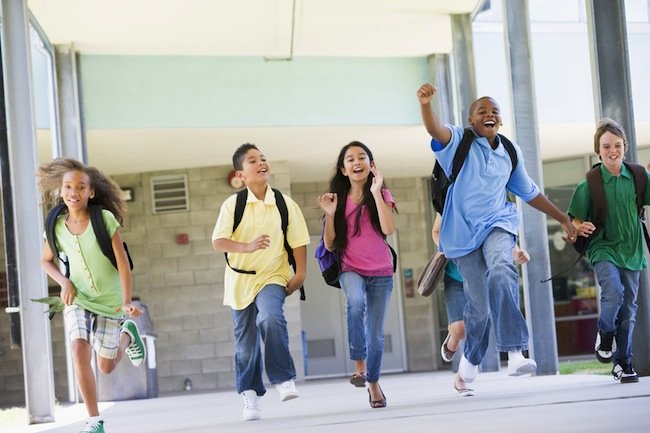 ExpatCapeTown Education Guide
Not only private schools working on a different curriculum than the state's highly controversely discussed CAPS-curriculum, providing also a different set of final exams in the final years of schooling such as IEB or Cambridge exams, do better than the average but also some public schools which either are located in the more affluent suburbs of the cities or which are supported by various (mainly private) initiatives.

Some basic Education Facts
In South Africa, there are 12.9 Million learners in 30,000 schools. 26,000 of these are public schools, while 15,000 of these state schools are primary schools. There are only 450 special schools for learners with special needs.
The average ratio of learners to teachers is 29:1 in public schools and 18:1 in private schools. 
There are 1,600 private or independent schools in South Africa. Over 4% of all pupils attend independent/private schools. Most of the private schools are located in Gauteng and the Western Cape.
The average results for Annual National Assessments (public schools, latest data from 2013) in Grade 4 were: Home Language 49%, Mathematics 37%. In Grade 6 more than 11% did not reach sufficient achievement in their Home Language, levels meaning achieving less than 40% in their first language and over 36% failed in Mathematics. In Grade 9 tests, 37% of the learners achieved better than 50%, in Mathematics only 3.4% of all learners achieved marks higher than 50%!
The retention rate for the first nine years of schooling, which are compulsary, is at around 95%, however the high drop out rate after the nine years of compulsory schooling is worrying. From high school students, who started schooling in 2003 and could have written their final Grade 12 exams in 2015, only about 45% finished high school. The retention rate is stated to be as low as 55% of the total intake in 2003. 
In 2015, the Matric pass, which is the highest school leaver exam the South African school system at Grade 12, was achieved by only 70.7% (dropped from 75.8% in 2014). A matric pass is achieved when these minimum requirements are met: 40% mark in 3 subjects including one language, and 30% mark in the other 3 subjects. Only half of all students achieve marks higher than 50%. Read more here.
The graduation rate of students at public universities is very low. Among undergraduate students the graduation rate stands at a low 15%, at 20% for Master students and 12% for doctoral students in 2013. Read more here.
Public Schools or Private Education
for your expat children?
Have a look at the special page on the various types of schools in South Africa and about finding the right school in South Africa. 
In general, expats generally rank South Africa much higher in regards to providing quality education for their children.
In an expat survey in 2014, international expats rated the options for getting a good private education, quality childcare and exceptional after school activities among the highest in the world. South Africa ranked second highest for raising children. Read more here.
Education in South Africa
A bit more about the School System
Schooling is compulsory from grade 1 to grade 9 in South Africa, i.e school starts for the children in the year they turn seven and they have to attend school until they turn 15. 
This basic general school education and training is divided into three phases: 
• Foundation phase: grade R (reception) – grade 3
• Intermediate phase: grade 4 – grade 6
• Senior phase: grade 7 – grade 9
Some schools offer grade 0 or R classes for children in preparation to start school for children starting in the year they turn six. Primary school is attended in grades 1 to 6, while high school goes from grade 7 to grade 12, when the children will have their matric exam, that is matriculation, A-levels or baccalaureate or Abitur. 
In grade 3 a second language is introduced usually Afrikaans or English which depends on the first language offered. Some schools offer French instead of Afrikaans like the international schools. Xhosa is taught in Cape Town high schools usually from grade 7, but you will find Xhosa classes taught also in lower grades. 

Please note: Sometimes the grades are still referred to as Standards, i.e. standard 2 means grade 4 and standard 6 means grade 8.
Standard of Education in South Africa
South Africa's education system is facing major challenges. Due to a lack of financial support smaller schools in rural areas have to close and a lack of sufficiently educated and motivated teachers as well as a lack of facilities places a huge strain on the system. The financial burden to the local governments as well as to the pupils' families, who often belong to the previously disadvantaged population, is high. The majority of pupils still live in poorest conditions in rural areas or the growing townships of the major cities. However, the standard of education in South Africa varies from region to region and school to school.
After 22 years of democracy the country is still fighting against the historical inequalities. In recent years, the divide in society is now increasing too.
Recent statistics suggest that the education system is failing the majority of children, placing South Africa at the second last position on the international league table. During the last twenty years quite some progress was made to heighten the levels of education in South Africa. However, although we note that the overcrowding and sanitary situations are addressed, we realise that it will take a long time to remedy the lack of funding and initiative of the past and the present. Major improvements are planned to improve this situation and first steps are being taken. If you want to make a difference in the life of South African children, great initiatives to support are:
Source: Department of Education: Latest Statistics on Education in South Africa in 2013. Published in March 2015
Page last updated: 14 June 2016
More info on Living in Cape Town with Kids 
Back to Cape Town Schools Guide 

Return from Education in South Africa to ExpatCapeTown Homepage
Oct 18, 19 07:10 AM

Try our simple and delicious South African bobotie recipe and learn where to find the best bobotie restaurants in Cape Town.

Oct 18, 19 06:52 AM

Expat Guide to Banking in South Africa: FAQs Money Matters in South Africa | Where to bank? How to pay?

Oct 01, 19 05:43 AM

Our listing will show you the best Cape Town events in October 2019. Enjoy life in Cape Town!