Expat Guide 
Living and Working
in Cape Town
Our Cape Town expat guide shall provide facts and helpful resources for everybody searching genuine and real information about settling in South Africa's Mother City.
Nine years ago we moved from England to this sunny place at the tip of the African continent and still enjoy living in Cape Town. We have seen a lot, experienced a lot and learnt a lot...and here we want to share our insights with you.
This guide covers the daily practicalities as well as highlights many aspects of daily life: The customs and culture of this amazing place, monthly events worth knowing about and where to find help when struggling with any of life's challenges. Here you can read all about the living standard and the daily cost of living and find many helpful guides for housing, shopping, schooling with lots of handy tips.
In ExpatCapeTown, we want to show you why this city is so attractive not only to tourists but also to the many expatriates who make this city their new home. Of course, popular tourist attractions will be included, but, hey, what is better than being a tourist? Explore, experience and enjoy everyday life in Cape Town!
Expat Cape Town -
Unique guide with a unique Perspective
This guide will show you more than the average travel guide as it includes many topics which people who move and live here need or want to know about. The collection of useful information in this expat guide stems from our own experiences from many years of living and working in South Africa and includes tips from many expatriates of various nationalities who share their insights in our forum.
Here we will tell you all you should know about the relocation and immigration process when moving to the Mother City, how to cope with culture shock when settling in the country and in general, how expatriates cope with daily life's challenges when living here.
Vital Information - Not only for Expats
One of the most important issues regarding any relocation surely is to get real information about crime and safety. You might wonder where the safe and good housing areas are? Or where to shop for your cravings? Well, look no further, we have it covered.
Or maybe you plan to move here with your children, so you might look for advice on how and where to find the right school and what the new lifestyle can offer to your family. We can give you that advice because we moved here with our children and have been through all this and are getting more experienced by the day.
Finally, you will find lots of useful resources and helpful links mentioned on each page too, so our website should cover pretty much everything you need to know when moving or living here. ...And in case, you miss a thing, simply drop us a line or share some of your tips.
Share your stories, tips and insights 
Make sure you register on our Facebook forum Expat Cape Town and share your insights. Meet fellow expats and join in the conversations. Join in our friendly expat forum and feel free to ask questions on expat related topics. There you will meet fellow expats and we are sure you will make some great friends.
Always remember, getting useful tips from 'insiders' when settling in a new life, is already the first step to combat the inevitable culture shock. Also feel free to contact us. And last but not least, make sure you subscribe to our free newsletter for getting the latest tips for expat related events and to be up-to-date regarding all relevant news regarding living and working in Cape Town.
Looking for an expat guide book?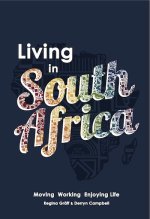 If you are interested in more in-depth, well-researched, up-to-date practical tips and information on expat life in South Africa, this is the only expat guide to South Africa you will ever need. Order your copy of the guide book
Living in South Africa 
directly from us. For more information on where to buy the book, simply click the button below.
Click on the book and view 20 sample pages. Convinced? Then click on the buy button...

---
Jul 11, 16 08:12 AM

Are you looking for a friendly Cape Town Expat Forum? Connect with Cape Town expats and locals, ask questions and read their tips, then this is the place to go to.

Jun 21, 16 03:10 AM

Expat Guide to Cape Town Kids Activities and Winter Holidays events. Here you will find the best Kids Holiday Camps and Workshops for the June July School Holidays in Cape Town

Jun 13, 16 07:32 AM

On our up-to-date ExpatCapeTown guide find the best Events in July in Cape Town, South Africa