Jobs in South Africa
Are there good jobs in South Africa available for expatriates with international work background? This is one of the most asked questions I get from my visitors. So here is my answer:
Finding a good job in South Africa is an easy task for expats when you offer rare skills, work experience and formal qualifications.
South Africa is the largest economy on the African continent. The number of people looking for work is however much bigger than the actual number of jobs in South Africa.
Current Situation in South Africa
There are high numbers of unskilled and semi-skilled workers, so the unemployment rate is high with an average of 25% , but in the countryside the figures are even higher with up to 70% of unemployment.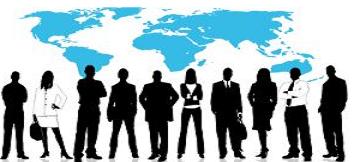 Due to various influences, the most important of them the emigration of professionals to foreign shores like Australia and the UK, the gap in the actual demand and supply of skilled workers is quite high.
This fact offers many employment chances for skilled expats from around the world.
Skills gap and jobs in South Africa
Skilled workers with scarce professional skills will find that the situation in the job market offers great possibilities for them.
Professionals like engineers, teachers, medical staff and IT consultants will find great job opportunities in South Africa. These are professions which were identified to be in great demand but short supply and therefore being scarce or critical skills in South Africa but needed for economic growth of the country.
The Department of Home Affairs offers special work permits so called quota permits for foreigner who have these scarce skills. In 2002 it has for the first time listed the quotas for applications for workseekers with rare skills. You can find the most recent listing which was published in April 2008 here . This listing includes 53 categories for roughly 35,000 jobs.
For a quota permit you need five years of work experience and your qualifications need to rated and accepted by SAQA, the South African Qualifications Authority.
Looking for work in SouthAfrica
Here are some tips how to find a job in South Africa.
If you are new to the country get familiar with some of the business customs too. Having a head start in a competitive environment is easy to do if you learn more about the South African business etiquette and stick to some basic rules.
But first of all get informed about the jobs on offer in South Africa: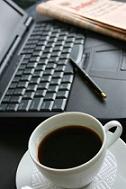 • Check the South African Newspapers for Job Offers
• Contact the South African business associations and professional organizations in your business sector
• For Cape Town: Check the job offers in the "Career Times", which are the Monday Supplement in the Cape Times and check out the other local Cape Town newspapers too
• Post your Classifieds or see job offers in: www.capetown.gumtree.co.za
Now after having checked the situation for finding a job in South Africa in your profession, get familiar with the visa requirements.
South Africa Work Permit
If you want to work in South Africa you need a work permit if you are only granted temporary residence. If you are granted permanent residency or are the holder of a permanent residency permit, the work permit is automatically included in it.
As an expat in general, you will need a work permit for being able to find a job in Cape Town.
Most of the employers are not willing to go through the visa application process for you if you do not have exceptional or scares skills.
However if a company is willing to sponsor your application and gives you a written offer of employment, you can apply for the permit at the South African Department of Home Affairs. For more information please refer to their homepage .
My recommendation is also to go through your papers and documents with an experienced and registered immigration consultant.
Companies who send their employees abroad via intra company transfers or secondments can obtain visa for these employees via the High Commissions.
ExpatCapeTown Advice: Contact the embassy in your home country at least six weeks before your departure to South Africa and hand in your firm job offer and all the other necessary documents relating to a work permit there.

---
Any questions or comments to this article?
Need more advice for finding jobs in South Africa or finding a good reliable and trustworthy immigration consultant, then please contact me and I will get back to you with more detailed information.



---