Emergency Numbers for Cape Town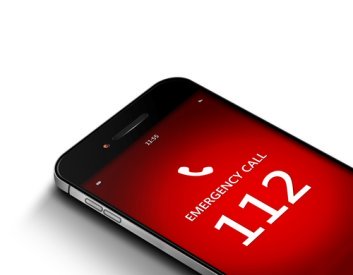 Save these Cape Town Emergency Numbers on your phone, print and put them on your fridge or wherever you have them handy in case of an emergency situation or crisis, which hopefully will never happen...


Cape Town Emergency Numbers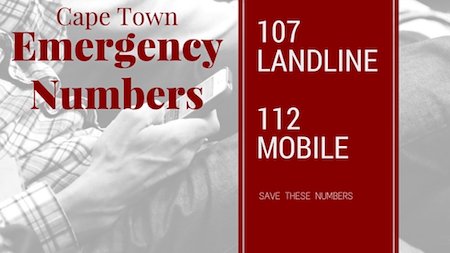 Dial these numbers in case of a medical emergency and they will send out a doctor or ambulance.
Ambulance: 10177
ER 24 Emergency Medical Care/Private Ambulance: 084-124
Netcare Emergency Medical Care/Private Ambulance: 082-911
Poison Information Centre (Afritox): 0861-555-777 
Search and Rescue Helplines
Take these Cape Town emergency numbers with you when out and about! Save them on your cell phone:
Crisis Help Lines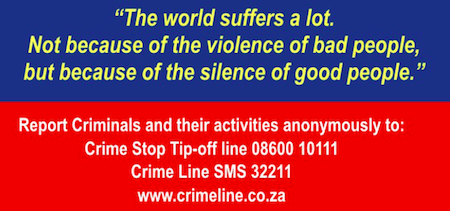 Aids Help Line: 0800-012-322
Child Line: 0800-055-555
Child Protection: 0800-111-213
Life Line: 0800-322-322

Rape Crisis: 0800-322-322 or 021-461-1113




Alcohol and Drug Crisis Help: 0800-435-748

Report a Missing Person: There is no waiting period for reporting a missing person! Go to your nearest police station immediately.
Armed Response Companies - Emergency Hotlines
Should any emergency regarding your personal safety occur at home, contact your Armed Response Team. Use their meet and greet services when you arrive home late at night and are not sure if somebody followed you, they will make sure their customers get into their homes safely.
ADT: 086-12-12-301
Chubb: 0861-021-911
City Bowl (CBAR): 0860-15-15-15
District Watch: 021-559-3024
Halt Security: 021-975-1503
Star Alarms: 021-55-66-911

Water & Electricity Emergencies

Report electricity faults: 0860-103-089
Report water leaks/burst pipes: 0860-103-089 
Squatter control/Land invasion: 0800-225-669
When life or property is endangered by fire, accidents and natural disasters: 021-480-7700


Expat Cape Town Tip:

Remember to also store on your cell phone, the contact number of your next of kin or emergency family contact:

Save the number under ICE (which stands for In Case of Emergency).

This number can be called also from a locked phone!



Subscribe to our newsletter. It's free!
Oct 18, 19 07:10 AM

Try our simple and delicious South African bobotie recipe and learn where to find the best bobotie restaurants in Cape Town.

Oct 18, 19 06:52 AM

Expat Guide to Banking in South Africa: FAQs Money Matters in South Africa | Where to bank? How to pay?

Oct 01, 19 05:43 AM

Our listing will show you the best Cape Town events in October 2019. Enjoy life in Cape Town!