Best Expat Sites
Where to find useful Tips and Resources
The expat sites listed here will offer lots of tips and useful advice about various expat destination and provide a wide variety of information and insights regarding expat relocation. Moving to foreign shores, living and working as expat abroad is always an adventure. We always recommend to prepare well to make your move abroad a successful experience. So have a look at our recommended sites and enjoy the journey!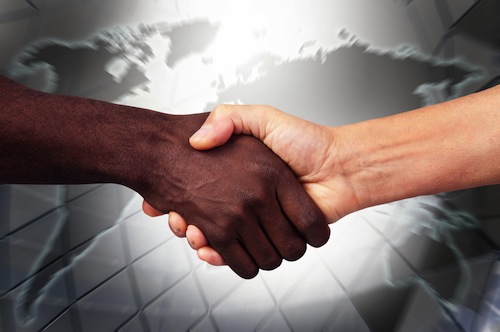 On the websites below you will find many valuable tips and links to help with your expat assignment. Let's start with some great sites for South Africa.
South Africa Expat Sites
Expert Expat Advice for living in South Africa can be found on these websites:
Pretoria:
For free information and advice on touring, visiting and living in Pretoria South Africa visit www.pretoria-south-africa.com
Johannesburg:
Review this excellent expat guide to Johannesburg written by a now-ex-expat, but still the most valuable blog for the area. Visit: www.joburgexpat.com
Cape Town:
Lots of useful advice on immigration and insights into expat life in Cape Town by Canadian national Di Russell. Check out her blog 'Home away form Home' at: www.dirussellimmigration.com
General South Africa:
Homecoming Revolution provides various services especially to ex-patriates living in the UK wanting to relocate back to South Africa. Find lots of general advice useful also for other nationals on their website and in their forum: www.homecomingrevolution.com
Worldwide Expat Sites
Expat Blogs:

You will find blogs from all over the world in this excellent collection of insights from expats living in many different countries. With various blogs also from South Africa.

Expat Women:

This website includes stories, interviews and country information from expats around the world. 

Contact Expats:

At this contact network for expats you might find your long lost friends or get in contact with expats around the world.

Expat Focus: 

Expat Focus Global relocation advice for expatriates covering visas, residency, overseas employment, buying property abroad, international schools, offshore finance and more. 
Expat Experiences 
Our Favorite Sites
These personal accounts of expat life in different parts of the world are highly recommended readings, if you are looking for up-to-date expat resources and real experiences from expatriates about the following destinations:
Expat Guide to Perth/Australia:
Detailed expatriate guide about moving to and living in Western Australia: www.immigrate-to-a-new-life-in-perth.com
Expat Guide to Brazil:
Interested in info on expat life in Brazil? Go to gringoes.com and get a true inside look into living and working in Sao Paolo. 
Expat Guide to Spain:
A very valuable guide for expats moving and living in Spain. Visit SpainExpat.com 

Expat Guide to Panama:
Thinking of Moving to Panama? Go to everything-panama.com 
Image Credit: www.shutterstock.com
Find more Expat Resources here.
Return from Best Expat Sites to ExpatCapeTown Homepage
Mar 28, 17 06:24 AM

Read all about the best Cape Town events in April 2017 with links and info. Additionally expat events and where to find the best events and shows in Cape Town.

Mar 09, 17 10:34 AM

Chapmans Peak Drive is one of the best scenic drives in the world and is one of the main attractions in the 40th Cape Town Cycle Race.

Mar 07, 17 07:39 AM

Our Moving to South Africa information will provide useful tips and advice for all expats moving to South Africa.