Cape Town Events 2016/2017
Your Cape Town South Africa Events Calendar
In our Cape Town events listing for 2016/2017 you will find an events calendar with a listing of some of the best events for every month with lots of information and links to the event organiser. The Mother City of South Africa really rocks! Here included are the most important dates for the city and choose the best events for each month. There will be something on offer in the Mother City for everyone. 
You will find so many attractions, places and annual festivals worth a visit such as the Cape Wine Festivals. And the ExpatCapeTown Event Calendar is the only place where you will find event listings for Cape Town's expat communities. So click on the month you want to get information on, choose your event and then have a great time in the Mother City:-)
Expat Cape Town Events Calendar 2016/2017
If you are looking for some special interest events, we recommend you browse our events listing below:
What's on in Cape Town?
Sports Events

Music Events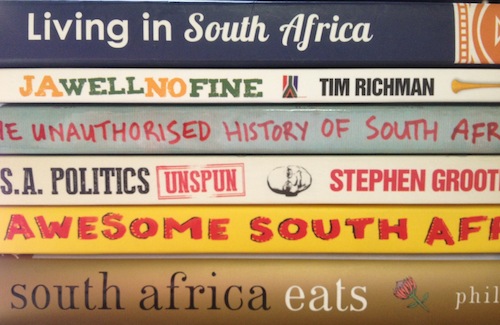 Arts and Culture

Food Events
Where to buy tickets?
Our events listings will include information on where and when an event takes place and usually u will find with the listing some information where to buy tickets and how much the entrance fee is.
There are several big event sites selling tickets to major events. Some of the South African event sites are:
www.computicket.co.za
www.webtickets.co.za
Please watch this space as more info about next year's events will come up during the next weeks. Do you know of an event in the Cape Town area which we should add and mention on our events guide? Please contact us and share your info. Other expatriates in Cape Town will be grateful to hear a lecture, see a play or listen to music from their home countries too. Thanks a lot for your help in keeping our Cape Town events up-to-date. 
Subscribe to our newsletter. It's free!
Oct 17, 17 09:54 AM

Find your way around Cape Town City Center, City Bowl and CBD - enjoy our ExpatCapeTown City insider information

Oct 06, 17 11:57 AM

The African Penguin Colony in Boulders Beach near Simonstown is one of Cape Town's top attractions. Visit the annual Penguin Festival in Simonstown on 7 October 2017.

Oct 05, 17 10:36 AM

There are more than 60,000 Italians in Cape Town. Find out about the Italian community in Cape Town and useful info for Italians in South Africa