Cape Town Tourism Information Centres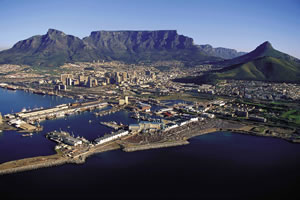 On this page you will find a listing of the Cape Town Tourism Information Centers.
In these visitor centers you can get loads of valuable information about the Mother City, stock up on leaflets with more ideas about where to stay and what to do in Cape Town.
There you can get free brochures and information on all the Cape Town attractions, most of the accommodation options, maps and tour information and recommendations for tour guides. In some of the information centers you will find internet access for your perusal too.
Great! you will say, but where are these Cape Town Tourism Information Centres located?
So here they are! These are the locations of the major visitor centers in and around Cape Town.
Cape Town Tourist Information
In the City Centre
• Cape Town Tourism Bureau: Head Office, Pinnacle Building, Corner Burg and Castle Streets
Tel: 021-487-6800, Fax: 021-487-6859, Email: info@capetown.travel
• V&A Waterfront: In the Clocktower Shopping Centre, Shop 107, First floor
Tel: 021-405-4500, Fax: 021-405-4524, Email: info@tourismcapetown.co.za
• Table Mountain Visitor Centre: Lower Cable Station, Tafelberg Road
Tel: 021-422-1075, Email: tablemountain@tourismcapetown.co.za
More info about Table Mountain


Cape Town Visitor Centers
In the Suburbs
• Blaauwberg Tourism Office: Blouberg Beach, 1 Marine Drive
Tel: 021-521-1080, Fax: 021-521-1099, Email: blaauwberg@tourismcapetown.co.za
• Durbanville-Willowbridge: 39 Carl Cronje Road
Tel: 021-915-4080, Fax: 021-915-4099, Email: willowbridge@tourismcapetown.co.za, Opening Hours: 9.00h-17.00h Mon-Sun
• Hout Bay Information Centre: 4 Andrews Road
Tel: 021-791-8380, Fax: 021-791-8399, Email: houtbay@tourismcapetown.co.za
• Kirstenbosch: Information Centre: Kirstenbosch Botanical Gardens
Tel: 021-762-0687, Fax: 021-761-4223, Email: kirstenbosch@tourismcapetown.co.za, Opening Hours: Mon-Sun 8.00h-17.00h
• Muizenberg: Cape Town Tourism South, Muizenberg Pavillion, Beach Road
Tel: 021-787-9140, Fax: 021-787-9150, Email: muizenberg@capetown.travel
• Noordhoek Information Centre: Noordhoek Farm Village
Tel: 021-789-2812
• Simon'sTown Tourism Office: 111 St George's Street
Tel: 021-786-8440, Fax: 021-786-8459, Email: simonstown@tourismcapetown.co.za
• Somerset West Tourist Information: 186 Main Road
Tel: 021-840-1400, Fax: 021-840-1410, Email: somersetwest@tourismcapetown.co.za
• Strand Visitor Centre: Beach Road
Tel: 021-8531688, Email: strand@tourismcapetown.co.za
---
Furthermore you will find tourist information counters also in all the major Cape Town shopping centers like Canal Walk, Cape Gate and Somerset Mall and TygerValley Shopping Centre.
If you go on a township tour you will also find CapeTown tourism centres in Khayelitsha, Langa and Gugulethu.
Furthermore there are Cape Town visitor centres in the arrival halls of Cape Town Domestic Airport and at the Cape Town International Airport.

---
Looking for any other Tourist Information Cape Town?
How about reading more about the Cape Town Attractions or why tourists and expats choose to come to Cape Town and read my page: Why Cape Town
Enjoy your stay in the beautiful Mother City of South Africa:-)


Back to South Africa Resources

Return from Cape Town Tourism to ExpatCapeTown Homepage