Irish Expats 
Cape Town - South Africa 
There is a small but active community of Irish expats living in Cape Town and they have their own club in the Mother City staging various events throughout the year.
Below you will find some places where you usually can meet the Irish in Cape Town and where you can get more information and advice regarding business relations between South Africa and Ireland.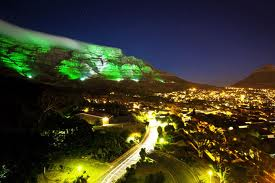 St Patricks Day in Cape Town 
Irish expats in Cape Town and Capetonians usually celebrate St Patricks Day with a fun celebration on 17 March with free traditional Irish music and dance performances. Dressing in green is a tradition, so join in and bring the family for a fun evening out!
In 2016, St Patricks Day will be celebrated in the week of Wednesday, 17 March and we expect some fabulous events will be happening again in Cape Town. Let's see if the city's iconic Table Mountain will be lit up again in a radiant shade of green on the eve of St Patricks Day as we have seen it in recent years.
St Patrick's Day Party
Head to the Foreign Exchange Bar in Observatory if you want to party with your newfound Irish friends in Cape Town or of course head the other well known Cape Town Irish pubs, The Dubliner in Long Street or O'Driscolls in Hout Street. And of course there are several parties going on all over town.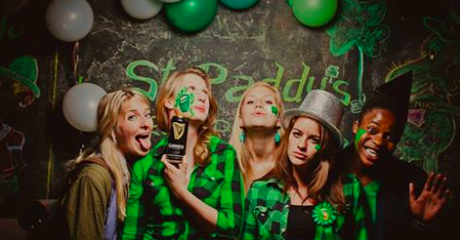 Join the St Patrick's Day party at the Foreign Exchange, Observatory - Cape Town
St Paddies Day Party at the Foreign Exchange is on from 4pm on 17 March 2016. Where? 92 - 96 Station Road, Observatory
No cover charge. Limited to 300 people.
Truly Irish Pubs in Cape Town
The Dubliner
This is one of Cape Town's favorite meeting places for Irish expats. The Dubliner (formerly Kennedy's) is a big Irish pub with live music. They have big screen TVs and show major sports events.
251 Long Street, Cape Town, Tel: 021 424 1212
O'Driscolls Irish Pub and Restaurant
Another great meeting place in the CBD.
38 Hout Street, Corner Burg Street, Tel: 021 424 7453

More Irish Pubs in South Africa here 
Ireland Business 
Business Ireland is an association that acts as a link between South African and Irish companies with an interest in investing in Ireland. They work on membership base and offer various meetings, lectures and events to their members. Get in touch with their Cape Town chapter here.
More about foreign chambers in Cape Town
Irish South African Association
The Irish South African Association (ISAA) promotes Irish culture and supports Irish expats living in South Africa. The ISAA facilitates contact between Irish people and anybody interested in Ireland and the Irish. A comprehensive website provides information for anybody interested in learning about Ireland or looking for information on groups of Irish people in South Africa.
Find access to their site here. 
Emergency Contact for Irish Expats
If you need assistance in an emergency, contact the Embassy of Ireland which is located in Pretoria.
Embassy of Ireland Contact Details
Irish Charity
Have you heard about the great involvement of the Irish in Cape Town?
Irish poperty developer Niall Mellon started his Township Trust (NMTT) in 2002 and since then every year around 1,000 Irish volunteers joined the building blitz of his house-building charity. The initiative not only provided jobs but also trained many local construction workers from disadvantaged backgrounds. In the ten years between 2002 and 2012 more than 100,000 homes were build in South Africans. In 2012 the trust decided to move on with its initiative to Kenya where help is needed too and again huge efforts are made to recruit again over 2000 people mainly from Ireland and Europe in this program for which more than 10,000 Irish volonteers already helped. Read more on the Niall Mellon Township Trust
It is sad to see the largest NPO in South Africa in the social housing sector to move on, but their efforts over the last years should be highly commended. So support the worthy cause and read more on how you can help to make a difference

Do you have more specific information for this national group or on Irish expats in Cape Town? Or any questions regarding other expat communities in Cape Town? Then send me a quick note via my contact form.
Do you want to know why expats choose Cape Town as their new home? Then you definitely should look at these sections in ExpatCapeTown which are a good introduction for Irish expats:
Why Cape Town

Expats' Lifestyle in Cape Town

Return from Irish Expats in Cape Town to Expatcapetown homepage

Nov 20, 19 07:15 AM

Cape Town transport options and travel tips for getting around in Cape Town

Nov 11, 19 09:36 AM

Find out about the best Cape Town car rental companies and read our top car rental tips.

Nov 05, 19 04:15 AM

Here are the best Cape Town events in November 2019 with festival listings and tips on what to see and what to do when in Cape Town