Cape Town Events in June 2018
Our listing of the best Cape Town events in June will give you an updated events calendar with some of the best events in June 2018. Cape Town is known for its 'moody' weather in winter. The usually breezy days are maybe not for sunbathing, but the wildness of the coastline is something you have to experience. Temperatures can get a cold 13 degrees C, but when the sun is out, temperatures are often as high as 25 degrees C. So much for winter! And this year especially, don't we all long for a little bit of rain! So please make sure to stick to the water restrictions and save as much water as possible to keep our taps running.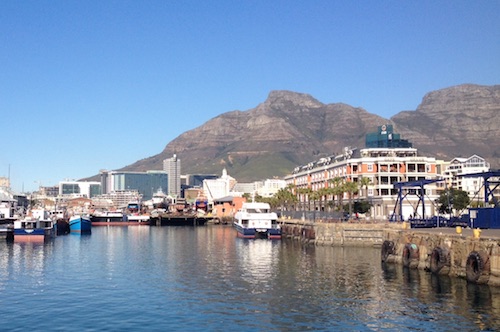 Cape Town in June at the V&A Waterfront
There is plenty do and enjoy in Cape Town in winter, no matter if the sun is shining or it is pouring outside. Watch how fast the clouds accumulate and disperse over the ocean and take in one of the most stunning sunsets you will ever see when dining out at any of the seaside restaurants along the Atlantic coast. And some have cozy log fires, so no excuse for not heading down to South Africa during winter!

What's on in Cape Town in June?
There is one public holidays this month. Saturday 16 June 2017 is Youth Day, a public holiday, and this is also the the weekend before the school holidays as most school in South Africa will break up for winter school holidays from 23 June.
June is a great month to explore the fascinating autumn colours of the Cape winelands and go for some nature walks in the Cape national parks or to join any of the wonderful winter festivals happening this month.
So here is a selection of great activities and Cape Town events in June, as you will see when you take a closer look at the events calendar below.
Cape Town in June - Events Calendar 2018
• Muizenberg, Masque Theatre: Billy Liar. 25 May to 2 June 2018. Classic British Comedy. Tickets: From R90. More info.
• Cape Town, various locations: Encounters - South African International Film Documentary Festival. 31 May - 10 June 2018. More info.
• Cape Town, Baxter Theatre: Love Factually. 'Date Night comedy show' with Alan Committie. 29 May - 16 June 2018. Tickets: From R100. More info.

• Cape Town, Artscape: Imagine! Family Magic Spectacular. 2 June 2018. Tickets: R165/Family discounts. More info.
• Durbanville, Willowbridge: The Hollywood Walk of Fame. 6 June 2018 - 15 July 2018. Greatest Movie hits of all times. Enjoy great music and experience the typical atmosphere of the Barnyard. Tickets: From R155. More info.
• Cape Town, CBD: First Thursdays. 7 June 2018. More info.
• Cape Town, Artscape Theatre: Cut in Two. 20 - 23 June 2018. One man show with Cape Town narrative. Tickets: From R120. More info.
• Cape Town, V &A Waterfront: Twenty Seven Years of Photojournalism. At the Chavonnes Museum in the Clocktower Precinct. More info.

Events for Kids during the School Holidays here.
Other great Events in the Western Cape
• Robertson: Robertson Wacky Wine Weekend.  31 May 2018 - 3 June 2018. If you fancy an outing to the lovely Robertson Wine Valley and love great wine and food, you should not miss this special event. Tickets: R200. More info.
• Hermanus: Hermanus Fynarts Festival. 8 - 17 June 2018 with various events and family entertainment. More info.
• Calitzdorp: Calitzdorp Port and Wine Festival. 15 - 17 June 2018. Popular winter festival in the stunning Klein Karoo. More info.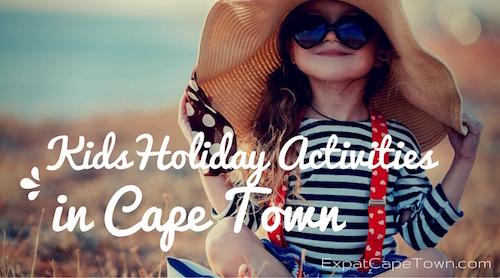 Read more about school holiday camps and events
More Cape Town Events in June - Not only for kids and expats ;-)
• Cape Town, CBD: Noddy. Popular children's character in Family show at the Artscape Theatre. From 23 June 2018. More info tbc.
• Cape Town, Goodwood: Cartoon Network Live. At the Grand West Casino. From 23 June - 1 July 2018. Tickets: R95 at computicket. More info.

• Cape Town, Rugby: Festa della Repubblica. June 2018. Italian Republic Day Celebrations are usually held at the Italian Club. More info.
---
Do you know of any other great Cape Town events in June which is worth adding here?
Please contact me and share your info about Cape Town events in June. Other expatriates in Cape Town will be grateful to hear a lecture, see a play or listen to music from their home countries too. Thanks a lot for your help:-)
Interested in more Cape Town Insider Tips, please subscribe to my monthly ExpatCapeTown Newsletter here.
If you are looking for tickets for other Cape Town events, please refer to Computicket website: www.computicket.com, where you can find more info on Cape Town events in June.
May 17, 18 03:11 AM

Find here the best Cape Town After School activities for your children with a listing of sports clubs, extramural arts and drama classes as well as robotics and language lessons

May 12, 18 06:31 AM

On our moving list you will find all the information you need for settling in Cape Town. Find detailed information where to register and apply for essential services in 2018

May 08, 18 10:23 AM

The best Cape Town Events in May 2018 with information and links to the event organizers.