Cape Malay Samoosas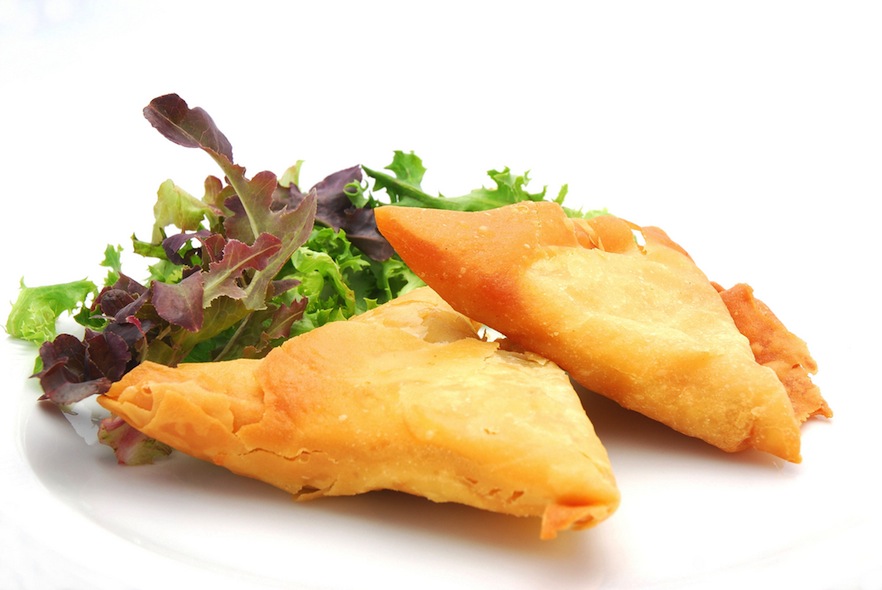 Recipe by Gamidah of Lekka Kombuis
These Cape Malay Samoosas will make a lekker snack for your next dinner party or a great starter, they are easy to make and such a treat!
Cape Malay Samoosas - Recipe Ingredients
Frozen samoosa sheets(available at most supermarkets in Cape Town) which you will have to defrost before starting to make your samoosas
cheddar cheese, onions, BBQ spice or curry powder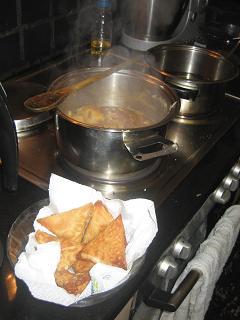 For the vegetarian samoosa filling you will need:
1 cup grated cheese
2 onions chopped
1 tsp BBQ spice
Mix these three ingredients. Make a flour-water mix in a bowl. This will serve as 'glue' when packing the samoosas with filling. Now the fun part starts, Gamidah showed us all the tricks to get a perfectly shaped triangular samoosa. :-)
This is how you fold them:

Fold one end of the pastry sheet over the other diagonally to form a triangle
Loosen the triangle slightly and build a small cone overlapping a bit
In the cone shaped opening add some of the samoosa filling and fold up in triangular shape again and again tightly
Fasten the last bit of the sheet with a little bit of (flour and water-mix) "glue" to get a tight triangular samoosa.
If this sounds too complicated, well I just can advise to book a class with Gamidah. Once you have seen Gamidah doing hers and tried to fold up some of your own with her help it is not difficult at all!
Have fun and enjoy! Hmmmmm - So lekker!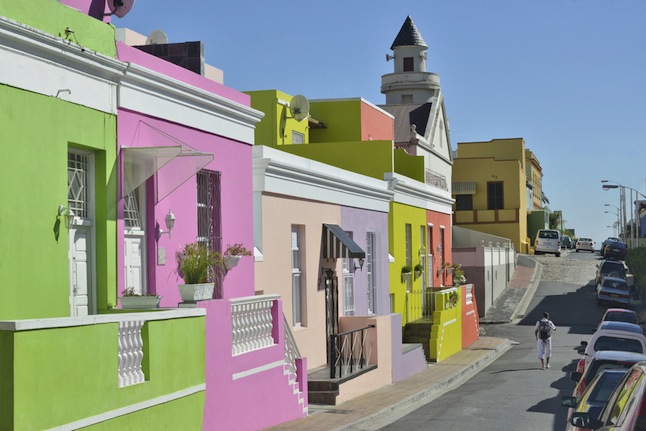 Learn more about the Bo-Kaap Tour
Experience Bo-Kaap at its best and learn cooking with Gamidah
If you want to experience the wonderful Cape Malay hospitality and learn a bit more about the historic Cape Malay Quarter in Cape Town, book the excellent BoKaap Tour Pam McOnie offers with her tailor-made Cape Fusion Tours. To learn more about Pam's Bo-Kaap Tour, read what you can explore when you visit the brightly colored Cape Town suburb with her. Read our review of Gamidah's cooking class here.
Image Credits: Samoosas by AnkevanWyk/Bokaap Street by Shutterstock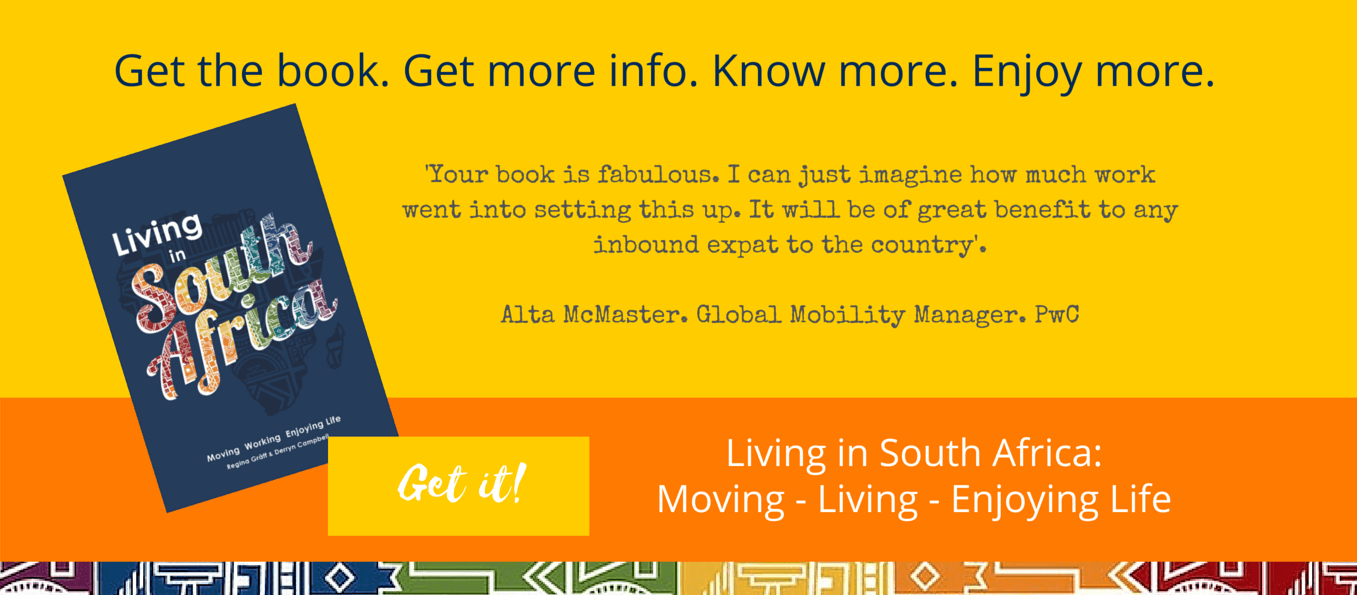 Subscribe to our ExpatCapeTown newsletter. It's free!
Oct 18, 19 07:10 AM

Try our simple and delicious South African bobotie recipe and learn where to find the best bobotie restaurants in Cape Town.

Oct 18, 19 06:52 AM

Expat Guide to Banking in South Africa: FAQs Money Matters in South Africa | Where to bank? How to pay?

Oct 01, 19 05:43 AM

Our listing will show you the best Cape Town events in October 2019. Enjoy life in Cape Town!