Cape Town Spanish Club
Noches Latinas
Is there a Cape Town Spanish Club? Si! Yes! There is a Spanish Club in Cape Town for expatriates, locals, Spanish students, really anybody having fun communicating in Spanish or trying to learn the language from mother tongue speakers. 
The Spanish Club 'Noches Latinas' has regular informal meetings for all interested in the Spanish language and in the Hispanic culture.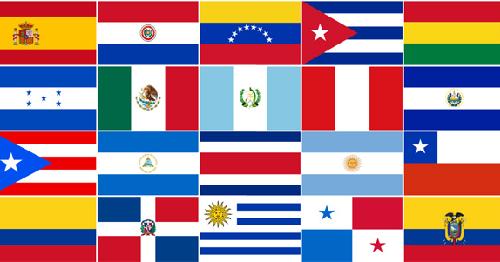 Next 'Noches Latinas' meeting:  
Thursday, 5 March 2015
at Werner's place
in Stellenbosch.
The event starts at 19.30h. Please contact Werner at: info a t wernervanblerk dot com
This Cape Town Spanish Club is an informal gathering of hispanofiles. Hispanophiles of all ages and Spanish language levels welcome.
You can join the community for a meal or just a drink and enjoy learning or speaking Spanish and meeting like-minded Capetonians and Spanish speaking expats!
Noches Latinas - Spanish Club in Cape Town
This is a monthly gathering of people interested in the Hispanic culture.
People of all ages and language proficiency are welcome.

Join us for a meal or a drink, or merely to speak Spanish.



Esta es una reunión mensual de gente interesada por la cultura hispana.
Las personas de todas las edades (y niveles lingüísticos) son bienvenidas.

Únete a nosotros para cenar, tomar algo o simplemente hablar español.
More about the Spanish Social Club
The Spanish Club in Cape Town is a non-profit social club and runs regularly meetings for everybody interested in the Spanish language and culture.
The aim of the group is of course to speak as much Spanish as possible. Lots of patience and assistance will be given to students. The email correspondence will be given in English, to accommodate also Spanish beginners. Everybody interested in speaking Spanish is very welcome to attend the meetings.
Werner van Blerk set up the club a couple of years ago and the membership base is constantly growing. He is keeping a mailing list and sends out regular updates regarding events for hispanophiles, get-togethers and job offers for Spanish speakers. You can contact him here.
So join them and get informed about their meetings.
The events will be to get to know each other and share ideas about upcoming events in the Cape Town community.
Any comments regarding the Spanish Club and if you have got more info about the Spanish community in Cape Town to share please contact me.


Nov 30, 16 09:19 AM

Visit the Cape Winelands! Fabulous events are hosted this summer at the Cape's wine estates ranging from family picnics and festive markets to concerts and movie nights under the stars. Read more.

Nov 29, 16 06:42 AM

Our British Expat Interview with Mark will provide insights on moving to Cape Town with kids

Nov 16, 16 04:23 AM

Our Cape Town Dining Guide will tell you about our 10 favorite Cape Town restaurants for dining out on a special occasion
Interested to join in other great activities for Hispanophiles and Spanish culture and arts aficionados, then read about Cape Town's own Spanish Dance Theatre.




Other expat clubs in Cape Town

Go to Expat Communities in Cape Town

Back to Cape Town Spanish Club to ExpatCapeTown Homepage