Cape Town Kids Activities
Autumn Holidays 2017
Are you looking for great Cape Town Kids Activities these school holidays? South Africa's autumn school holidays are just around the corner. Schools all over South Africa are on holiday break in April when the first school term will be finished, and public schools will be closed from 1 April until 17 April 2017. Be aware that private schools might have different holiday times and opening dates, some schools already break up earlier or later! So make sure to check your children's school calendar and check common official closure times here.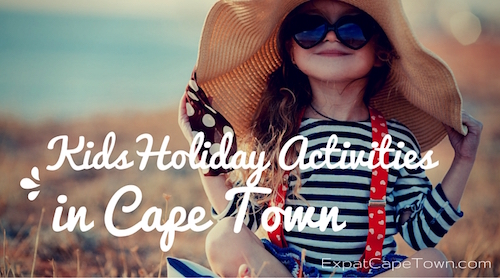 On ExpatCapeTown, you will find here some great Cape Town kids activities to keep you little ones and your teenagers busy and happy when spending the school holidays in Mother City. 

In ExpatCapeTown's guide to the School Holidays, you will find out:
when and where these events take place
for which age groups the programs are catering
how much the activities will cost
who to contact with links to the specific event organiser
Holiday Clubs, Workshops, Kids Shows, Entertainment and more
There are loads of Cape Town kids activities on offer in and around the Mother City besides the usual great attractions like going to the Bird Park in Hout Bay or watching the African Penguins in Simonstown or the many fabulous Cape Town museums where your kids will be entertained and where your children will gain also some wonderful new insights or can test their talents. Or you might want to give them some play time and have some hours for yourself.
And if are in Cape Town 'only' for a holiday? Then you might be happy to have a day to yourself for visiting some of Cape Town's best attractions without having the kids moan. Or simply you can go shopping without feeling guilty, because your kids will have a great time mingling with other kids and making new friends. Here are some of the best kids activities you can find in Cape Town.
Cape Town Kids Activities:  Workshops, Holiday Camps and more...
• Cape Town, Century City: Ratanga Junction Fun Park. Fun Days 31 March to 17 April 2017 and 27 April to 1 May 2017. Open from 10am to 5pm. With more than 25 attractions with rides, roller coasters and shows this park provides fun entertainment for the whole family. Tickets: From R70 for a fun pass (no rides, but shows) up to R179 for an Adventurer Ticket/R95 for kids under 1.3m. Please double-check and find more info here.
• Cape Town, Grand West Ice Station: Iceskating and Disco Night Fever on Ice at the Ice Station. School Holidays with many extra public skating sessions. Check the weblink for more info. Costs: Regular entrance fees apply. From R35 (skate rental extra from R40) Mini ice rink session R25. Spectators R40. More info.
• Cape Town, Muizenberg: Playtime at Planetkids. Great place for kids up to 13 years, with drop off facility. Playtime from R25/35 per hour. Open Wednesdays to Sundays and during school holidays. Popular party venue. More info. 
• Cape Town, Woodstock: Science Centre. School Holiday activities from 1 until 17 April 2017. For kids of various age groups. Programme still to be published. Enquire directly.

Cape Town Kids Holiday Camps

• Cape Town: Downhill Adventures 2017. Adventure activities with action packed adventure programs, half and full-day kids party adventures and day trips. How about taking the kids for sand boarding, stand-up paddling or surfing lessons in Cape Town this holiday or have a fun day with a quad biking and sand boarding combo in the Atlantis dunes, just north of Cape Town? More info.

• Cape Town, various suburbs: Sporting Chance: Rugby, Cricket, Soccer, Hockey and Multisport Workshops. 3 - 7 April 2017 and 10 - 13 April 2017. Sports Clinics are held on various dates in Constantia, Durbanville/Bellville, Somerset West, Camps Bay and Newlands for children from ages 4 - 13. Rates from R150/day depending on sports activity and age of the child. Enquire directly and mention you heard from us. More info. 
• Cape Town, Newlands: Helen O'Grady Drama Academy. Drama Classes for children from ages 5 - 18 years. Enquire with the academy about your nearest branch and their holiday programme. More info.
• Cape Town: Boot Camp - Holiday Programme 2017. Lots of action packed adventures for kids from 7 - 14 years. Enquire for their actual holiday programme and team building camps. More info.

Summer Holiday Fun for Kids in Cape Town: Events, Shows and Concerts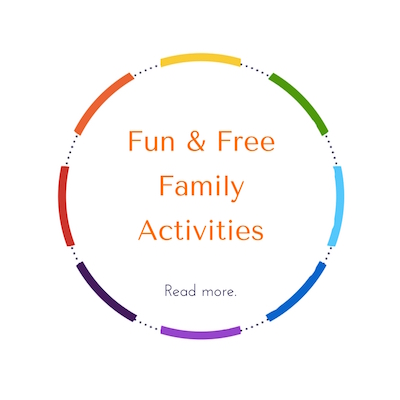 • Cape Town, CBD: Easter Bunny Show. 8 April 2017 at Cape Town International Convention Centre. Tickets: From R35 at Computicket. 
• Cape Town, Century City: Vacation. 14 April 2017 at Canal Walk Century Park. Open air cinema for the whole family. Tickets at the mall or prebook at Computicket. 
More great Cape Town kids activities
• Cape Town, Artscape Theatre: The Tale of Peter Rabbit. 1 - 13 April 2017. Family Musical Show on the favourite children's character. Tickets: R80. More info.
• Cape Town, Baxter Theatre: Grease. 4 - 6 May 2017. Afternoon show on 6 May. Great for teenagers. Tickets: R130. More info.
Cape Town Kids Activities at the V&A Waterfront - April 2017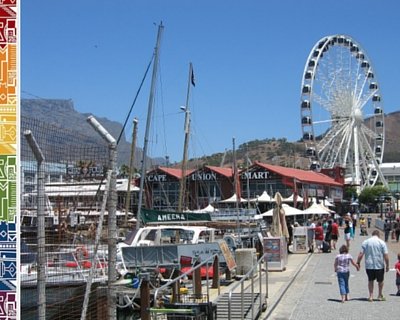 The V&A and other Cape Town attractions
• Cape Town, V&A Waterfront: Springbok Experience Rugby Museum. Portswood House. Open 10h00 - 18h00 every day. More info.
• Cape Town, V&A Waterfront: Ripley's Believe it - or not! Exhibition at the Clocktower - until April 2017. Tickets: From R150. More info. 
• Cape Town, V&A Waterfront: Lego Play. 11 - 16 April 2017. 10h30 - 17h00 at the Centre Court/Victoria Wharf. Free entrance.
• Cape Town, V&A Waterfront: Incredible Illusions. 30 March to 23 July 2017. 10h00 to 17h00 at the Jubilee Hall. Tickets: From R120.
Kids-Activities page - disclaimer: All dates, times and prices are subject to availability and can change. Call the event organizers if you have any questions and check for exact costs and times. Booking for most of these events is essential. 
There is also great Cape Town kids activities and entertainment offered by the bigger shopping centers in Cape Town during school holiday times. In many Cape Town shopping malls you can leave your kids in a supervised area where they can enjoy painting, clay art, pantomime classes and many other great activities. Check for events in the best Cape Town shopping centers here. 
Wishing you a fantastic time in Cape Town. Make sure to let us know about your experiences when you explore some of these fantastic Cape Town kids activities and excellent Cape Town holiday clubs and workshops. Best!
Subscribe to our ExpatCapeTown newsletter. It's free!
Mar 28, 17 06:24 AM

Read all about the best Cape Town events in April 2017 with links and info. Additionally expat events and where to find the best events and shows in Cape Town.

Mar 09, 17 10:34 AM

Chapmans Peak Drive is one of the best scenic drives in the world and is one of the main attractions in the 40th Cape Town Cycle Race.

Mar 07, 17 07:39 AM

Our Moving to South Africa information will provide useful tips and advice for all expats moving to South Africa.
Return from Cape Town Kids Activities and Holiday Events to ExpatCapeTown Homepage