Cape Town Kids Activities
Summer Holidays 2019 | Year-End Holidays 2019/2020
Are you looking for great Cape Town Kids Activities for the upcoming spring school holidays? South Africa's spring holidays are here as (most) schools all over South Africa are on holiday break from 4 December 2019 - 15 January 2020. Be aware that private schools might have different holiday times and opening dates, some schools already break up earlier or later! So make sure to check your children's school calendar and check common official closure times here.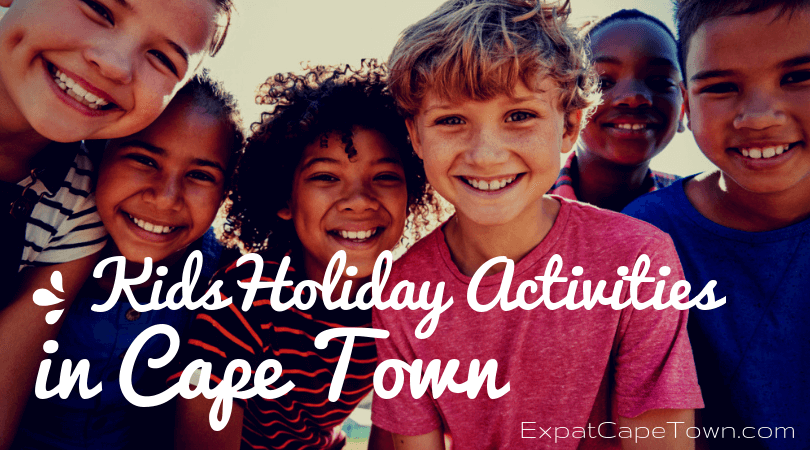 On ExpatCapeTown, you will find here some great Cape Town kids activities to keep you little ones and your teenagers busy and happy when spending the school holidays in Mother City this spring.

In ExpatCapeTown's guide to the school holidays, you will find out:
when and where these events take place
for which age groups the programs are catering
how much the activities will cost
who to contact with links to the specific event organiser
Holiday Clubs, Workshops, Kids Shows, Entertainment and more
There are loads of Cape Town kids activities on offer in and around the Mother City besides the usual great attractions like going to Two Oceans aquarium at the V&A Waterfront, visiting the Bird Park in Hout Bay or swimming with the African Penguins in Simonstown or the many fabulous Cape Town museums where your kids will be entertained and where your children will gain also some wonderful new insights or can test their talents. Or you might want to give them some play time and have some hours for yourself.
And if are in Cape Town 'only' for a holiday? Then you might be happy to have a day to yourself for visiting some of Cape Town's best attractions without having the kids moan. There are many fun events planned! Simply enjoy your Cape Town shopping without feeling guilty, because your kids will have a great time mingling with other kids and making new friends. Here are some of the best kids activities you can find in Cape Town.
Cape Town Kids Activities:  Workshops, Holiday Camps and more...
• Cape Town, Woodstock: Edro Robotics Workshops. 7 - 15 January 2020. School Holiday activities for kids of three age groups (from Grade 1-3, 4-6 and 7-10). Enrol now for the many workshops in robotics and coding for kids, juniors and teens. Costs: from R150 up to R950 per course. More info.
• Cape Town, Woodstock: Science Centre School Holiday activities. 5 December 2019 - 14 January 2020. For kids of various age groups. Several holiday clubs during the holidays. Regular science shows, science skills competitions, sports tournament and much more. More details.
• Cape Town, Paarden Island: CityRock. Climbing lessons and workshops for kids and teens (5-14 years). Cost per 6hrs course: R650, course taught over three days during the school holidays. More info.

• Cape Town, CBD: Shows at the Iziko Planetarium. Various programmes. Winter school holiday screenings. Cost: From R30. Find the holiday schedule here.
• Cape Town, CBD: Iziko Museums. 5 December 2019 - 15 January 2020. School Holiday shows at the Planetarium go with weekend schedule. Various age groups. More info.
• Cape Town, Grand West: Iceskating at the Ice Station. School Holidays with many extra public skating sessions. Costs: Regular entrance fees apply. With mini ice rink for children under five. More info.
• Cape Town, Grand West: Magic Bowling. 12 lanes of Ten-pin bowling fun. Costs: Regular entrance fees apply. 
• Cape Town, Tokai: Workshops and Artist Lead Workshops. At the Norval Foundation. 5 December 2019 - 5 January 2020. Various kids and family holiday programmes and workshops. Various events are usually listed on their calendar. More info.
• Cape Town, V & A Waterfront: MOCAA Holiday Programme. 9 - 20 December 2019. Various workshops from painting to 3D-construction and print making for 6 - 12 year olds from 10h00 - 11h30. More info
• Please take note: Cape Town, Century City: Ratanga Junction Fun Park has closed down.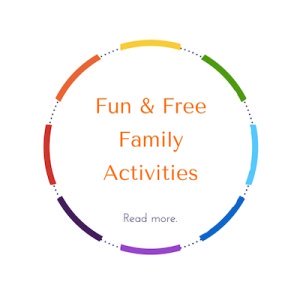 Cape Town Kids Holiday Camps

• Cape Town: Downhill Adventures Summer 2019/2020. Adventure activities with action packed adventure programs, half and full-day kids party adventures and day trips. How about taking the kids for sand boarding, stand-up paddling or surfing lessons in Cape Town this holiday or have a fun day with a quad biking and sand boarding combo in the Atlantis dunes, just north of Cape Town? More info.

• Cape Town, various suburbs: Sporting Chance: Cricket, Soccer, Hockey and Multisport Workshops. Sports Clinics are held on various dates in Bellville, Constantia and Newlands during the autumn school holidays for children from ages 6 - 13. Rates: R200/morning session, depending on sports activity and age of the child. Enquire directly and please mention you heard from us. More info. 
• Cape Town, Newlands: Helen O'Grady Drama Academy. Drama Classes for children from ages 5 - 18 years. Enquire with the academy about your nearest branch and book your holiday programme now! More info.
More great Cape Town kids activities, events and kids shows
- theatre, ballet and musical shows and more fun kids activities -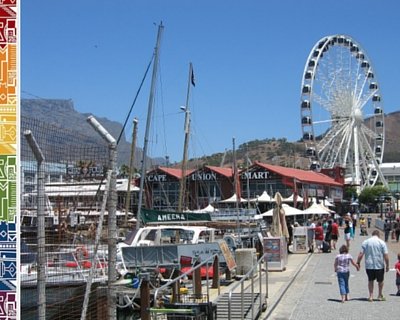 The V&A and other Cape Town attractions
• Cape Town, CBD: Cape Town Summer Market. 16 - 23 December 2019. Summer fair at the Company Gardens with market stalls, food stalls and children's entertainment as well as singing competition every evening from 17h00-23h00. More info.

• Cape Town, Artscape Theatre: A Christmas Carol - The Story of Scrooge. 14 - 24 December 2019. Ballet dance performance. Tickets: From R150. More info.
• Cape Town, Artscape Theatre: Peter Pan on Ice. Until 6 January 2020. 'Dancing on Ice' performances. Tickets: From R150. More info.
• Cape Town, Somerset West: Santa's Festive Village. Until 5 January 2020. Exhibition with children events at Somerset Mall. Tickets: R50 per child. More info.

• Cape Town, CBD: Cape Town Street Parade. 4 January 2020. Cape Town minstrel carnival. Free. Golden Circle Tickets: R100. More info.
• Further out of town, but worth a visit: Hermanus, Bot River Lagoon: Pirate Golf. Lots of fun for the whole family at Benguela Cove Wine Estate - great place for the parents and grandparents to spend their time too! More info.

Cape Town Kids Activities at the V&A Waterfront
Summer 2019/2020

• Cape Town, V&A Waterfront. Children's Christmas Show. 12 - 24 December 2019. At the Amphitheatre with three shows per day. Free entrance. More info.
• Cape Town, Artscape Theatre: Imagine! College of Magic. 2 - 7 January 2020. Magicians perform at the Amphitheatre at 15h30 every afternoon. Free entrance. More info.
Kids-Activities page - disclaimer: All dates, times and prices are subject to availability and can change. Call the event organizers if you have any questions and check for exact costs and times. Booking for most of these Cape Town kids activities and events is essential. 
There is also great Cape Town kids activities and entertainment offered by the bigger shopping centers in Cape Town during school holiday times. In many Cape Town shopping malls you can leave your kids in a supervised area where they can enjoy painting, clay art, pantomime classes and many other great activities. Check for events in the best Cape Town shopping centers here. 
Wishing you a fantastic time in Cape Town. Make sure to let us know about your experiences when you explore some of these fantastic Cape Town kids activities and excellent Cape Town holiday clubs and workshops. Best!
Subscribe to our ExpatCapeTown newsletter. It's free!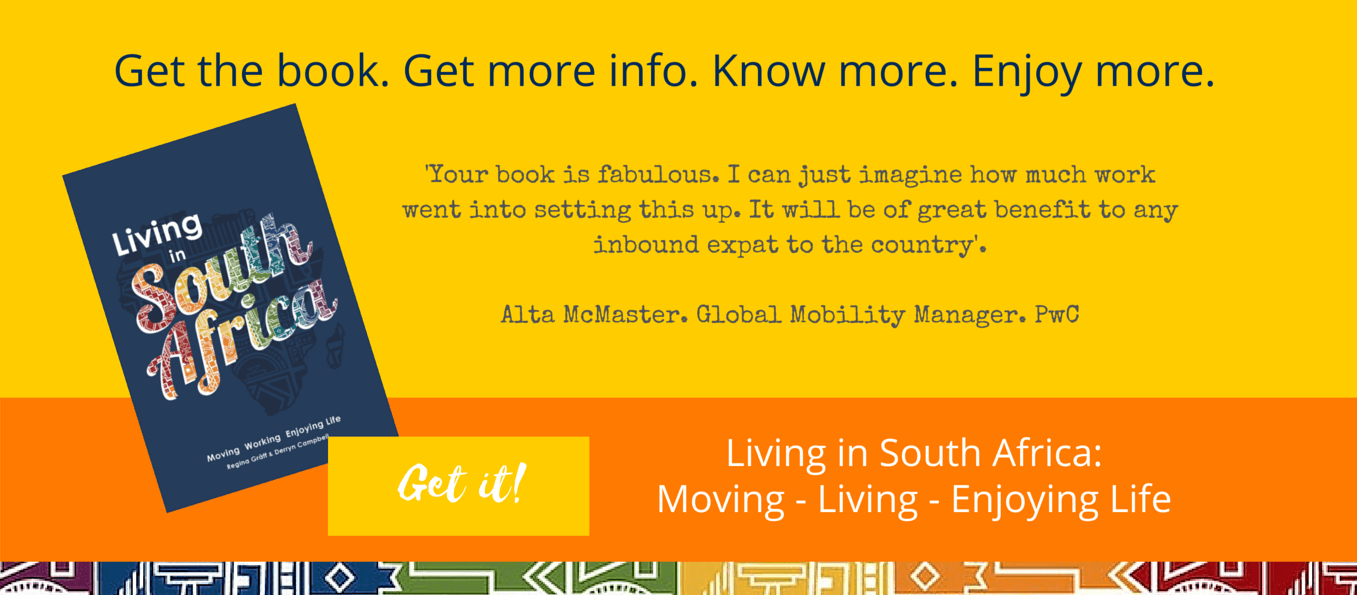 Return from Cape Town Kids Activities and Holiday Events to ExpatCapeTown Homepage