Activities for Teenagers
Fun Things to Do for Teenagers in Cape Town
Are you looking for activities for teenagers? Want to know what is keeping teenagers in Cape Town busy and happy? ExpatCapeTown will show you the best activities in Cape Town to keep the whole family entertained.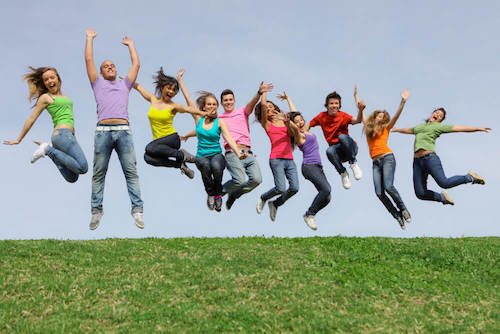 So you would really love to come here on holidays or maybe even for a longer stay. And you have children between 12 and 17, teenagers? We have two teenagers and know what you are looking for. Here you will find some great ideas for teenagers in Cape Town and give you reasons why a stay in Cape Town or even living in Cape Town for a while will be cool for them too.
Fun Activities for Teenagers
Read here where to find really interesting activities and how much it will cost to participate in these activities.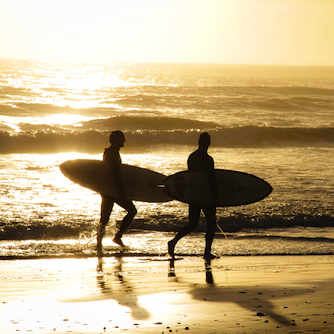 Surfing

Where: Big Bay/Eden on the Bay, 30 min. north of CBD. Or Muizenberg, 30 min. south.

Costs: Lessons from around R300 (if you bring your own board) Boardrental: from R150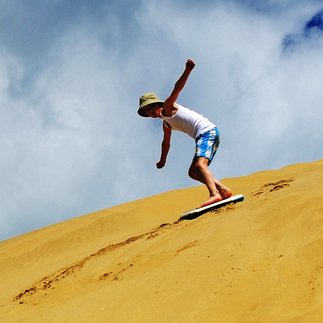 Sandboarding

Where: Atlantis, 45 min north of Cape Town CBD.

Costs: From R650 for a half day course with lots of fun in the sand. Contact
Sea Kayaking

Where: Strand, 30 minutes east of the CBD. Sea Kayaking also at Simon's Town, 30 min south of Cape Town.

Costs: Around R250 for a 2-hr-trip with a sea kayak tour group. More info.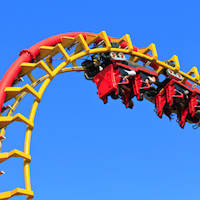 Theme Park

Where: Ratanga Junction, Century City, 20 min north of Cape Town CBD.

Costs: From R152 (over 1.3m), open only during school holidays and on public holidays. More.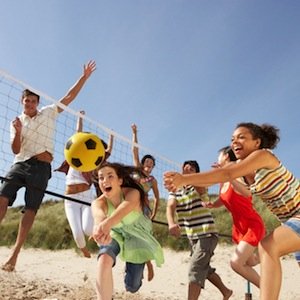 Beach Volleyball

Where: Camps Bay Beach, make some friends and join the social game. 

Costs: Free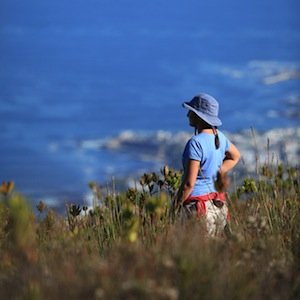 Hiking

Where: Lions Head, easy hike (60mins) with some ladders (alternative path available), great views over Cape Town

Costs: More info.
Soccer

Where: Fives Futbol clubs around the Cape Peninsula at various locations. Join the team or book a court.

Costs: Enquire for more info.
Minigolf or Putt putt

Where: Several locations, among them Muizenberg, Green Point, Durbanville Vodacom Golf Driving Range.

Costs: From R30. More info.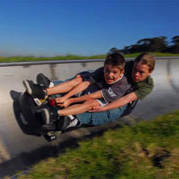 Tobogan

Where? Tygervalley/Durbanville, 40 min north-east of Cape Town.

Costs: From R35/40 single to R240/R250 for day passes. Contact Cool Runnings
Sailing

Where: Also at Rietvlei/Milnerton and Zandvlei Imperial Yacht Club near Muizenberg. Or contact Royal Yacht Club Cape Town.

Costs: Varies. More info.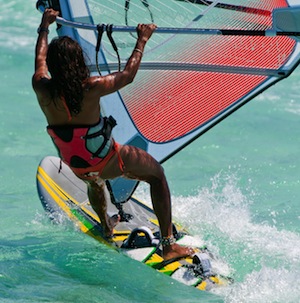 Windsurfing

Where: Milnerton Aquatic Club at Rietvlei/Blouberg: 30 min. north of CBD

Costs: Enquire for lessons. Contact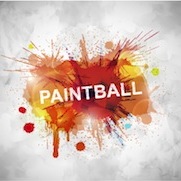 Paintball

Where: Imhoff Farm, Kommetjie, 30 min south of CBD.

Costs: From R130 for one round with 100 paintballs. More info.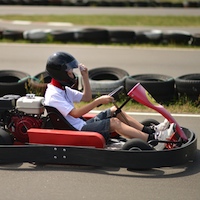 Go-Karting

Where: Two locations: Kenilworth and Canal Walk.

Costs: From R80 for ten laps. More info.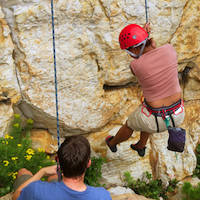 Abseiling

Where: Table Mountain: Take the Cable Car up and abseil down

Costs: From R800. Enquire
Horse Riding

Where: Milnerton and Hout Bay

Costs: From 
Fun Indoors Activities for Rainy Days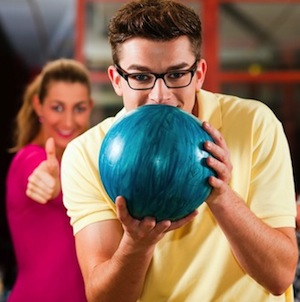 Ten Pin Bowling

Where: Stadium on Main. Claremont, 15 min south of CBD

Costs: From R40. Contact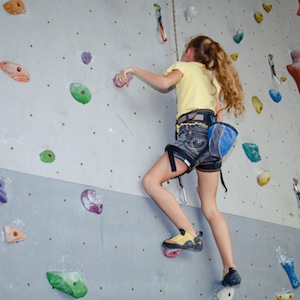 Indoors Rock Climbing

Where: Observatory, 20 minutes south of Cape Town CBD.

Costs: depending on course, day pass from R50 excl. gear rental. See link to their website.
Cave Golf

Where: V&A Waterfront, opposite the Blue Shed, adjacent to the Aquarium parcade at Portswood Square.

Costs: R15 for one round.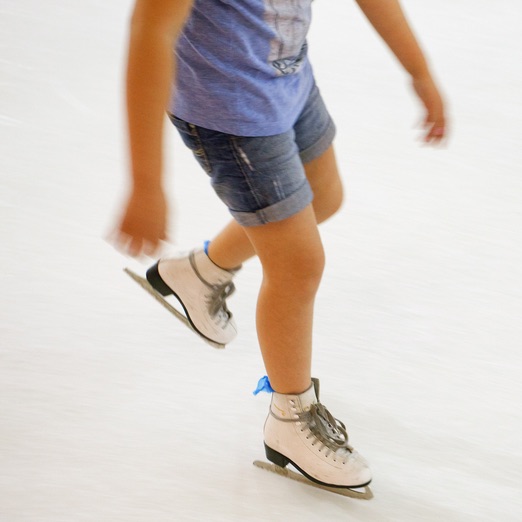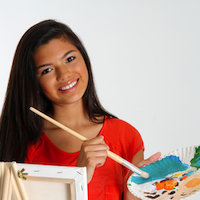 Art Jamming

Where: various studios around Cape Town

Costs: depending on activity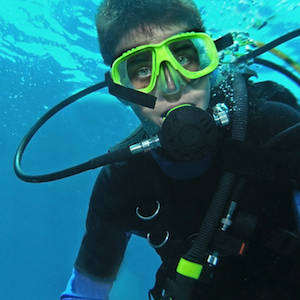 Where: Two Oceans Aquarium, Cape Town V&A Waterfront

Costs: From R375
More Activities for Teenagers: Wild about Wildlife and Nature?
Cultural Activities for Teenagers: Museums
Then there are naturally all the other Top Cape Town attractions which do not only attract children or teenagers. There are numerous museums in Cape Town where you can learn about the country's history.
The District Six Museum for example shows how the apartheid regime affected the life of the cloloured and black people in Cape Town. Then there is also the Cultural History Museum at the old Slave Lodge in the Company Gardens which is a must see for anybody interested in learning more about Cape Town's early history. There is also the Cape Town castle, the planetarium, the Chavonnes museum and so many more interesting museums. Read on here.
And not to forget to visit Robben Island, where Nelson Mandela was imprisoned for 27 years. 
Another place we can highly recommend is the San Cultural Heritage Centre, where children and teenagers can learn about the Bushmen. Take a tour with a descendant of the San people at  !Khwa ttu, near Yzerfontein, 50 min north of Cape Town CBD. Contact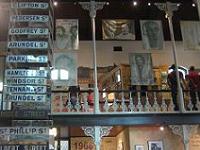 District Six Museum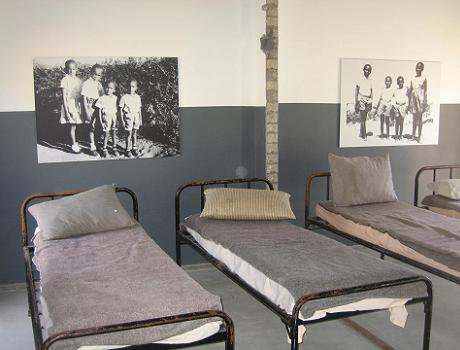 Robben Island Museum
Aug 15, 19 09:50 AM

Discover why Cape Town attracts so many tourists and expatriates and why it is one of the best destinations for travel and expat living

Aug 15, 19 08:22 AM

Events in September listing by ExpatCapeTown brings you all the best September events not to miss while in the Mother City

Aug 02, 19 10:41 AM

Events in August: Keep warm and busy in Cape Town in August 2019