Travel to South Africa with Children
Must Read! - Immigration Regulations for Travel with Kids
If you travel to South Africa with children, you must adhere to the new immigration regulations for travelling minors. These rules are in effect since June 2015, however, it has come to our attention that there is still much insecurity about this issue.
The new regulations require parents to produce an unabridged birth certificate in addition to a valid passport when entering or leaving South Africa. Further documentation is necessary if the child travels alone or is only accompanied by one parent.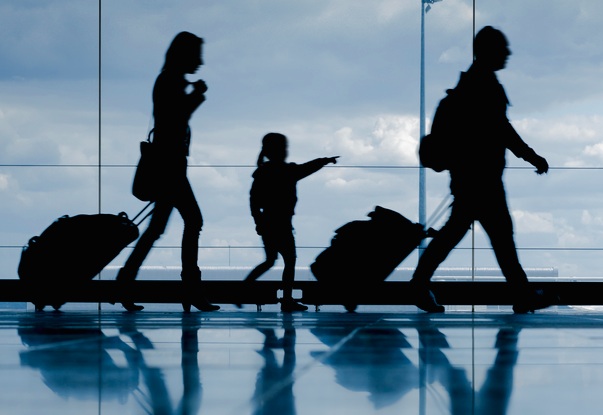 The provisions place an extra burden on those parents who plan on taking their children overseas or who intend to travel to South Africa on any kind of visa or even if they are citizens of visa-exempt countries. The regulation applies to South Africa citizens as well as foreign nationals. It is strongly advised, that all parents comply with the regulations as travel to and from South Africa without necessary documentation will not be allowed. Airlines are enforcing the new regulations now strictly.
Be aware that you apply for unabridged birth certificates as soon as possible also for new borns, as such certificates take up to eight weeks if applied for locally. For parents with foreign passports to obtain a birth certificate, you need to apply for the SA unabridged certificate either via your hospital's home affair officer or at the DHA offices. With this certificate you can then apply for an unabridged birth certificate at your local embassy or consulate and also apply for your newborn's passport. Should you need copies of the unabridged foreign birth certificate, please contact your national mission in South Africa.
Travel to South Africa - Travel from South Africa
The new immigration regulations still cause some concern for parents travelling with children. To comply with the regulations, however, should be easy enough if you possess all the necessary documents. Be prepared and make sure you know the requirements. The new regulations for travel with children state that...
If both parents are travelling with their child, parents must produce not only a valid passport, but also an unabridged birth certificate for the child, reflecting the particulars of both parents of the child
If only one parent is travelling with the child, consent in the form of an affidavit from the other registered parent is required. Alternatively, either a court order granting full parental responsibility and rights or legal guardianship or a death certificate must be produced.
If a person who is not the biological mother or father of the child, travels with a child, they must produce a copy of the child's unabridged birth certificate, an affidavit from the parents confirming permission to travel, copies of the passports of the parents or legal guardian and the contact details of the parents or guardian.
If a minor travels to or from South Africa unaccompanied, the child must produce: consent from one or both parents or the legal guardian in the form of a letter or affidavit for the child to travel to or from South Africa alone, a letter for the person where the child stays (including name, residential address and contact details), a copy of the identity document of this person and the contact details of the parent/s or legal guardian of the child.
For more information regarding immigration issues regarding travel to South Africa with Children, please see the government information brochure here or click on the image to the right. Also find in the box, the official consent form as required by DHA.

ExpatCapeTown Recommends:
Aug 02, 17 03:29 AM

Your Expat Guide to the Best Cape Town Events in August 2017 with information and links to the event organizers.

Aug 01, 17 05:15 AM

Our Cape Town Wildflowers guide 2017 shows you where to admire great wildflower displays and tells you about the most popular wildflower festivals of the Western Cape.

Jul 20, 17 10:41 AM

Read our Expat Interview with Francesca, an Italian living in Cape Town here.