South Africa Visa Information
Immigration to South Africa 

Our ExpatCapeTown immigration guide will show you the different South Africa visa requirements and tell you what you should know before applying for your visa for South Africa. When entering South Africa, either a visa or any other type of permit such as a valid work visa, study visa or residency permit is required. Visitor visa for visa-exempt countries are granted at the ports of entry.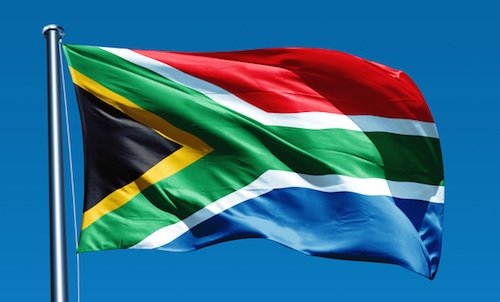 For most temporary residency visa, you will have to apply at the South African foreign missions abroad before your travels or at any of the VFS Visa Facilitation Centres. Read all about the different visa and permit types for your immigration to South Africa below.
South Africa Visa Types
The Department of Home Affairs (DHA) distinguishes between the following categories regarding permits:
Visitor visas which are granted for short stays up to 90 days/three months, also might allow work when conducting certain activities (see below) in South Africa. Some kinds of visitor visa such as the volunteer visa (visitor visa section 11(1) or the 'spousal visa' (visitor visa section 11 (2) are granted also for longer periods up to maximum of three years.
Temporary residency visas are permits for foreigners who apply for temporary residency and are usually granted for up to three years, but some are for maximum of five years such as General Work Visa or Critical Skills Visa. Accompanying spouses, partners and children are granted visa for a maximum of three years, but this type of visa is renewable.
Permanent residency permits are granted to independent individuals who are in the country on a valid work permit for over five years or who are married or in a ('certified' life partnership) with a South African citizen for over five years 
South Africa Visa at a Glance
Types of Visa 
Temporary Residence Visa (TRV):
Permanent Residence Permit (PRP): various categories
Cost of Visa
VFS Fee (independent of visa type): R1350 or R1850 for premium-lounge access
plus
DHA Fee (for processing at the Department of Home Affairs): ranging from R425 to R1,520 
plus
additional fees for police clearance certificates, medical certificates, affidavits etc. may apply
South Africa Visa Processing Time
TRV: min. 8 - 10 weeks
PRP: min. 18 - 24 months
Remember that you need to apply at VFS at least 60 days before expiry of your visa for any renewal!
The officer at the Immigration counter at the port of entry will only review your application for entry if you are coming from a visa exempt country. Visitors from other countries, which are not exempt from visas, have to apply at an embassy or mission for a South Africa visa as such visas are not granted at the port of entry.
The application process for all who need to apply for a visa outside the country in general takes between 4 days and six weeks according to the DHA. Costs for these visas vary depending on the foreign mission's fee schedule. Additional fees at visa centres might apply as well.
Important note re: Extensions/Renewal
Border-hopping to neighbouring countries such as Namibia or Mozambique to gain a renewed visitor visa is not possible anymore since the new regulations came into effect in May 2014. In general, a maximum of 7 days is granted with the re-entry should a renewed visa have not been received before departure.

South Africa Visitor Visa Categories
Visitor visas for visits to family or friends or tourism purposes are usually granted for a maximum period of 30/90 days to foreign citizens or travellers whose permanent residence is outside South Africa, depending on the country. Visitor visas can be renewed once in sequence.
Visitor visas are multiple-entry visa and there is no limit to entries are allowed during the visa period granted. Enquire at your foreign mission for specific queries and remember to apply at least 60 days before expiry of your visa at VFS in South Africa if you need to stay longer than the prescribed period. You might also need to consider to apply for a different visa category if multiple entries in a calendar year are required. 
Visitor visas are also granted among others:
Change of Condition

On entry to South Africa, the visa is granted on the conditions of the stay (or reasons of stay, i.e. travels, study purposes or medical treatment) in which it was applied for. These conditions need to be observed and usually cannot be changed within South Africa. New visa categories must be applied for from abroad except for temporary residency visa holders in cases such as adding a work authorisation for spouses of SA citizen/permanent residency permit holders or adding a study visa for children. Please enquire with DHA call centre 0800-601190 or the VFS hotline 012-4253000 or contact a recommended immigration agent for support.

Be aware, that extension of visitor visas with any travels (departure and re-entry to South Africa) during your visa period will only be effected in exceptional circumstances, such as for medical reasons. Otherwise applications for visitor visas for another up to 30/90days stay might be accepted in-time before expiry if you apply at a local VFS office at least 60 days before expiry date of your visa.

Working with a Visitor Visa?
Certain visitor visas allow work for a FOREIGN employer which partially requires the conducting of the following activities in South Africa and are granted at the discretion of the Department of Home Affairs to persons who plan to stay in South Africa for a limited period of time, to live and work in South Africa, such as:
spouses and dependants of work permit holders 

as entertainment  industry professionals such as film and advertisement producers, including actors, light and sound engineers among others 

 

as part of a maritime crew

as teachers of international schools

artists who wish to write, paint and sculpt

 

lecturers

foreign journalists
With a South Africa visa as visitor visa section 11 (2) spouses and life partners of South African citizens and permanent residency holders can apply for an authorisation to work.
Spouses and life partners accompanying foreign work visa holders, however, have a temporary residency visa which requires them to apply for a separate work visa or critical skills visa to get an authorisation to work if the employer is a South African company (not a foreign employer).
South African Tourist Visas
Documents needed when traveling to South Africa you need for any visit or South Africa visa
  

A valid passport or travel document for your intended stay

 

At least one blank page in your passport for endorsements

A valid visa, if required

Sufficient funds to pay for your day-to-day expenses during your stay

A return or onward ticket

 

A 'yellow fever certificate' if your journey starts or entails passing through the yellow fever belt of Africa or South America.
Lists of documents needed for application for the whole range of visas and permits, can be found here.

South Africa Visa - Exempt Countries
Among the countries which are exempt from South African visas are:
African Union Laissez Passer, Argentina, Australia, Austria, Belgium, Bolivia, Botswana, Brazil, Canada, Chile (only ordinary passport holders), Cyprus, Czech Republic, Denmark, Ecuador, Finland, France, Germany (except in diplomatic staff due to assume duty), Greece, Iceland, Ireland, Israel, Italy, Japan, Liechtenstein, Luxemburg, Malta, Monaco, Namibia (ordinary passport holders), Netherlands, New Zealand, Norway, Panama (only ordinary passport holders), Paraguay, Portugal, Singapore, Spain, Swaziland, Sweden, Switzerland, Tanzania, Turkey, United Kingdom of Great Britain and Northern Ireland, British Islands Bailiwick of Guernsey and Jersey, Isle of Man and various British Oversees Territories, United States of America (except in diplomatic staff due to assume duty), Uruguay, Venezuela, Zambia, Zimbabwe
Beware that visitors' permits are issued for different length of visit. Nationals of some countries are allowed a maximal stay of 90 days, whereas others such as Turkey are granted a maximal stay of 30 days. Citizens who are holders of diplomatic, official and service passports might be granted different length of stays as well.
For a more comprehensive listing go to this DHA page. 
If you need help when you want to renew a permit or want to change your status (for example when applying for a study permit), contact an immigration practitioner for advice.
Retired Person's Visas
Retired person's permits are granted to persons who wish to retire in South Africa. There is no minimum age requirement, so this kind of visa applies can be applied for by all people who can finance their lifestyle in South Africa independently.
Financial requirements (net worth of R37,000 per month) have to be met.
Applications for Retired Person's Visas have to be handed in - in person - at a Visa and Application Centre in the home country or country of residence of the applicant.
South Africa Visa
Overstays and Appeals
There are various other visa and permits available to applicants moving to South Africa. Should you overstay your visa, harsh penalties apply. If you overstay your visa and are illegally in the country, no matter if you applied in time, the border control officers can stamp your passport and 'ban' you from re-entering the country in the near future as you will get an 'undesirable person's status'.
There are no fees for overstays, but when visa have expired and an overstay occurred there are the following regulations imposed:
Overstays up to 30 days: 1 year ban
Repeated overstay within a two-year period: 2 year ban
Overstays of more than 30 days: 5 year ban
Appeals for exceptional circumstances can be lodged and must be sent in within 10 days of receiving the ban/decision by the immigrations officer. Documents needed for the appeal are listed here. 
You can lodge appeals with the DHA here.
More information on the new Immigration Regulations South Africa
Information Source for South Africa Visa page: Department of Home Affairs, last retrieved: 30 May 2016
Disclaimer of South Africa Visa information: This summary is for information purposes only and not for the purpose of providing legal advice. You should contact an immigration lawyer to obtain advice with respect to any particular issue or problem regarding your immigration permit.
Return from South Africa Visa to ExpatCapeTown Homepage